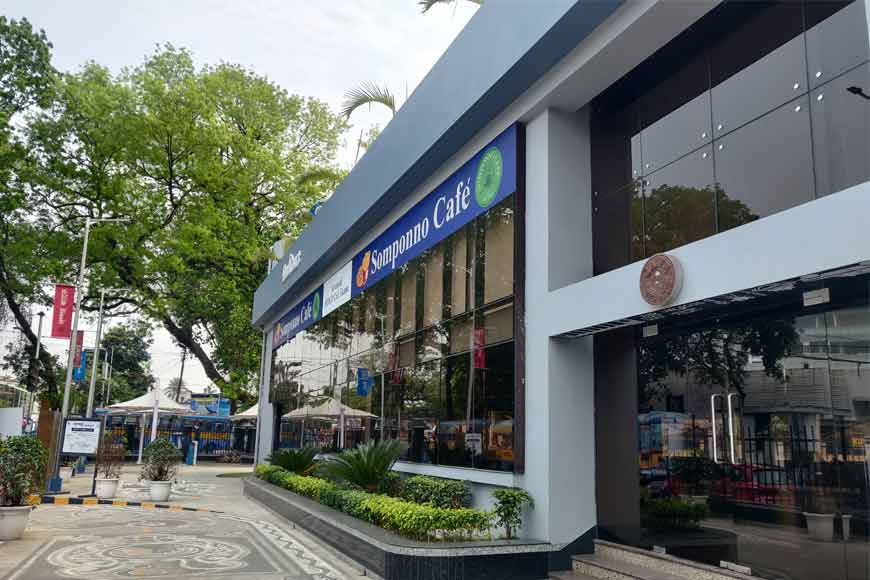 A visit to the Alipore Zoo had always been fun for all of us, though the only burning issue for years had been where to park the vehicle. Be it a car, a two-wheeler, or even buses carrying tourists from districts, the entire area surrounding the zoo and the Alipore University Campus for years had no proper designated area to park vehicles. But those days of woos are gone now with a new, swanky Parkomat standing tall nearby. And not just that, you get a chance to shake a leg, rest your tired limbs, and enjoy a cup of tea or coffee along with your favourite snacks. Somponno Café, a unit of Café Ekante of Eco Park is your next coffee destination for sure.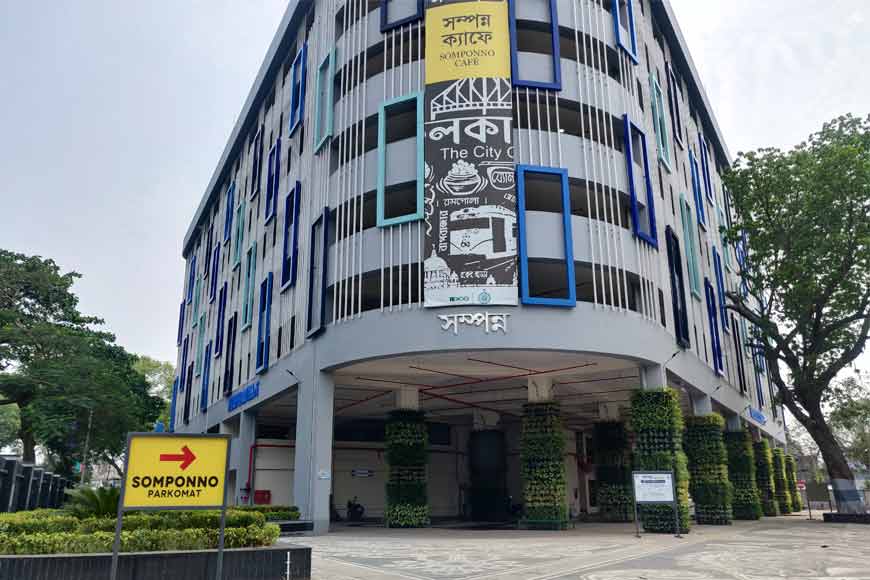 Under the extended wing of HIDCO (West Bengal Housing Infrastructure Development Corporation Limited), the Somponno Café has been operational recently in the heart of Alipore. The Somponno Café also has a multilevel parking facility that has become a great relief to those who visit the site on a daily basis. The multilevel parking has enough room for parking buses, cars, or bikes. The Somponno Parkomat, as it is known, charges Rs 10 for a bike, Rs 25 for a car, and Rs 50 per bus, per hour. The Parkomat is open to public use from 7 am to 10 pm. It does not look just like an unclean, drab parking area, rather the wall murals have given the area facelift too added to the greeneries overlooking the site. Additionally, residents of the area are allowed to park their cars overnight from 10 pm to 7 am at just Rs 1,725 a month. This has helped the residents of that area a lot as earlier those without garages faced problems as there were no designated parking spots around.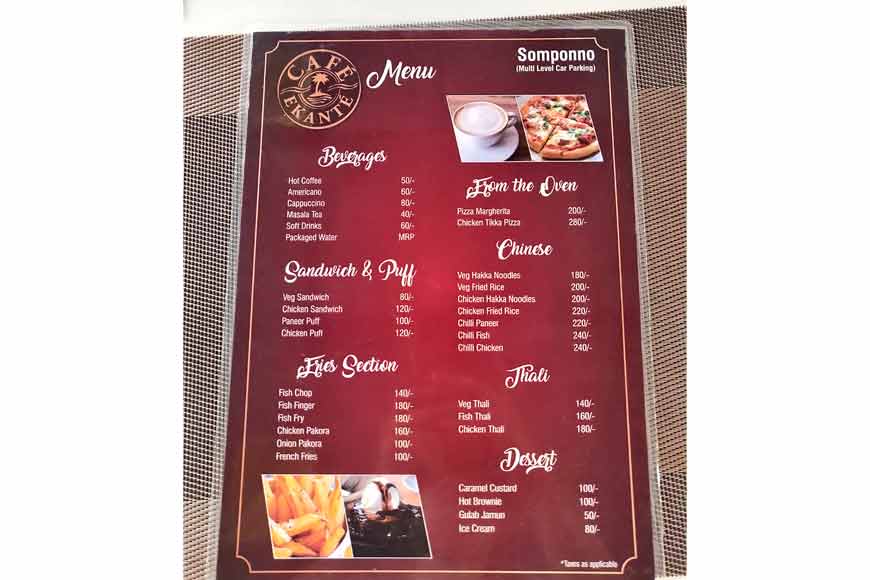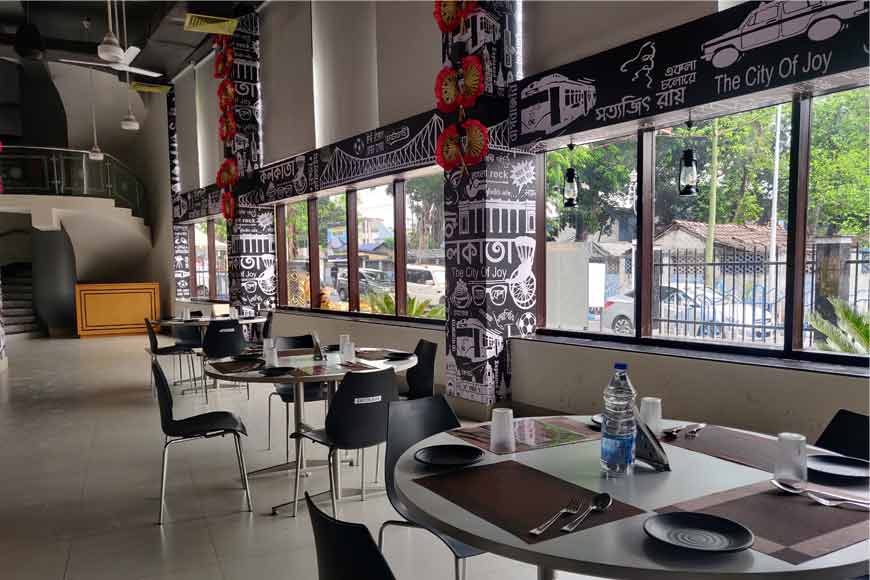 At the ground level of the Parkomat, the pillars are decorated with different plants that are attached to the wall. As Abir Dutta, a regular at the Parkomat, said: "Such vertical gardening is seen in South East Asian countries. It is a bliss to find such designs being used. This helps in promoting greenery. From a distance, one can also see alternative colours, created by assembling a group of light green plants and alternating it with a group of dark green plants, bringing in the feel of light and shade."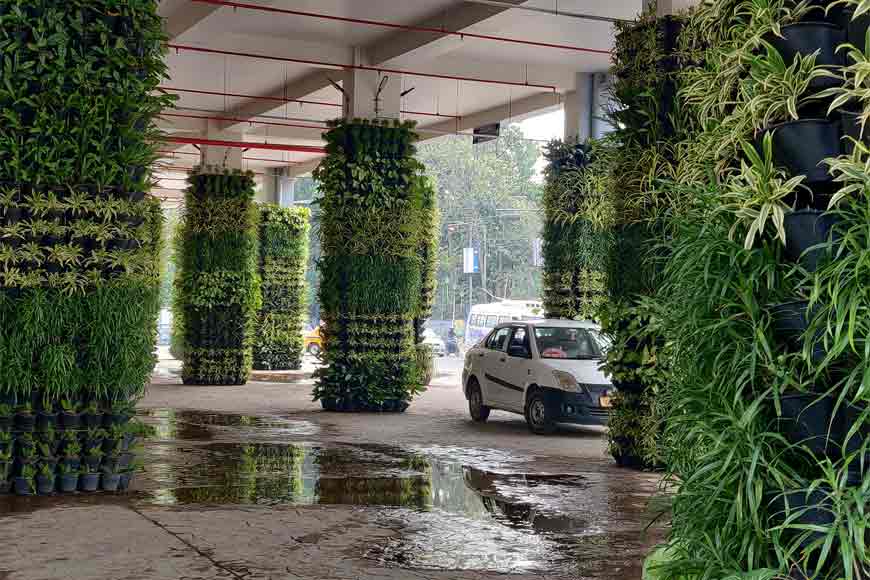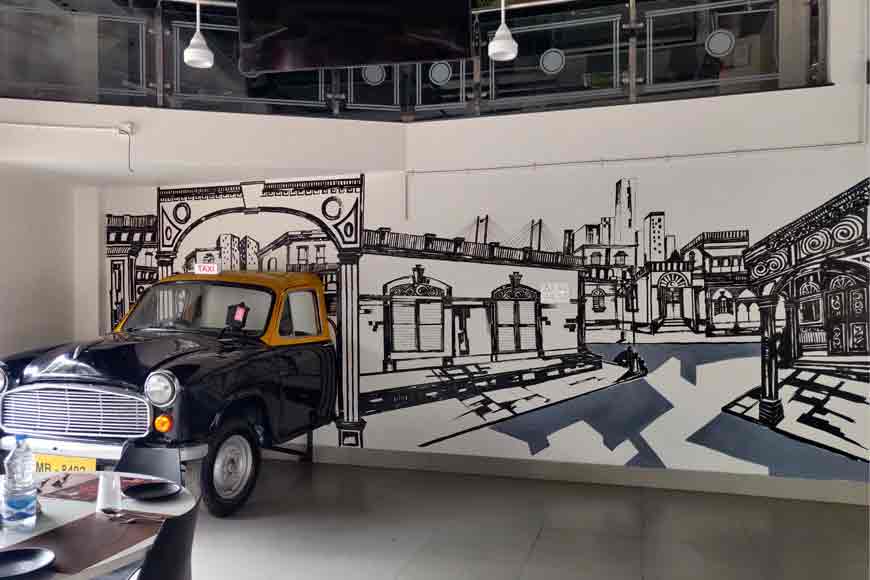 Somponno Café is also a big hit, both with visitors to the zoo and National Library as well as students of Calcutta University's Alipore Campus. Somponno Café is just 3 minutes away from the zoo. Other than that, the students of Calcutta University of Alipore Campus can now frequently visit the Somponno Café to get a nice environment for "addas." The scholars as well as students who visit the National Library to study and do research work, have the option of both snacks as well as thalis available at affordable prices. As Navamalati Mandal, a student of Alipore Campus of CU said: "The café looks really pretty. The interiors have a feeling of Bengali "Shabekiyana" (traditional touch of Bengal). Attached to the black ceiling are long white fans that look like those one gets to see at old zamindar houses in Bengal. The décor has been chosen well, to bring in the nostalgia of Old Bengal."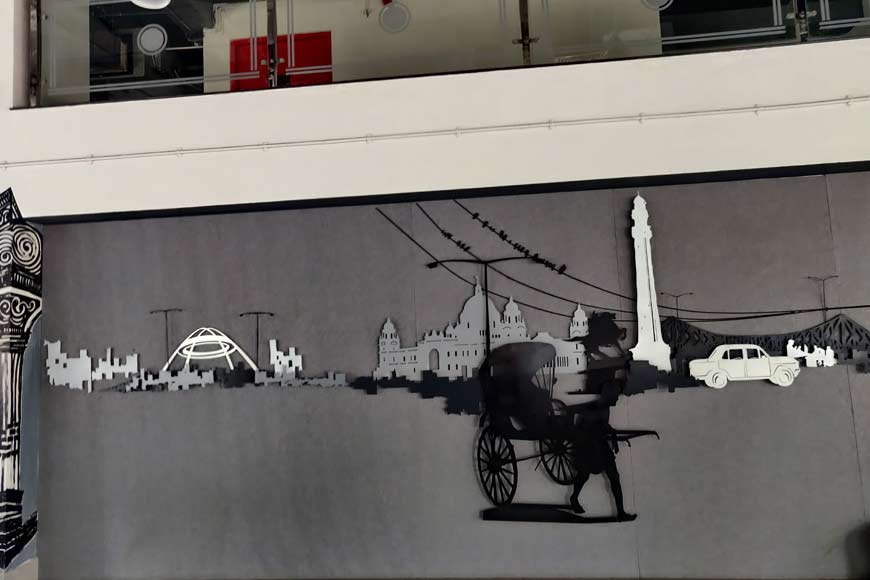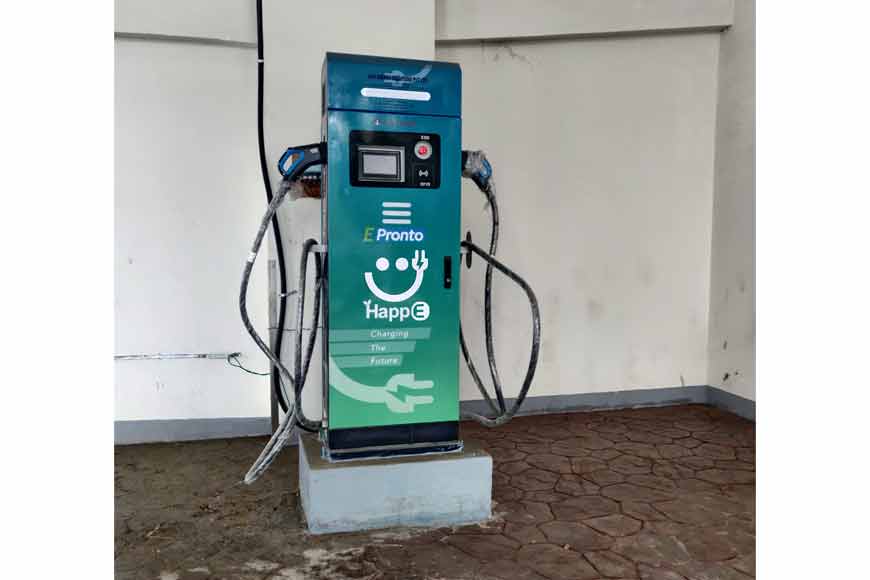 Inside the café, there are black and white paintings, depicting important heritage sites of Kolkata like the Princep Ghat, Howrah Bridge, Victoria Memorial, Biswa Bangla Gate, old buildings of North Kolkata, the rickshaw and even the front portion of a taxi, attached to the wall, with a black and yellow hood. The café's pillars have large hand fans attached to them. Such hand fans were used in the early days and were drawn manually when even the luxury of electric fans was yet to be invented.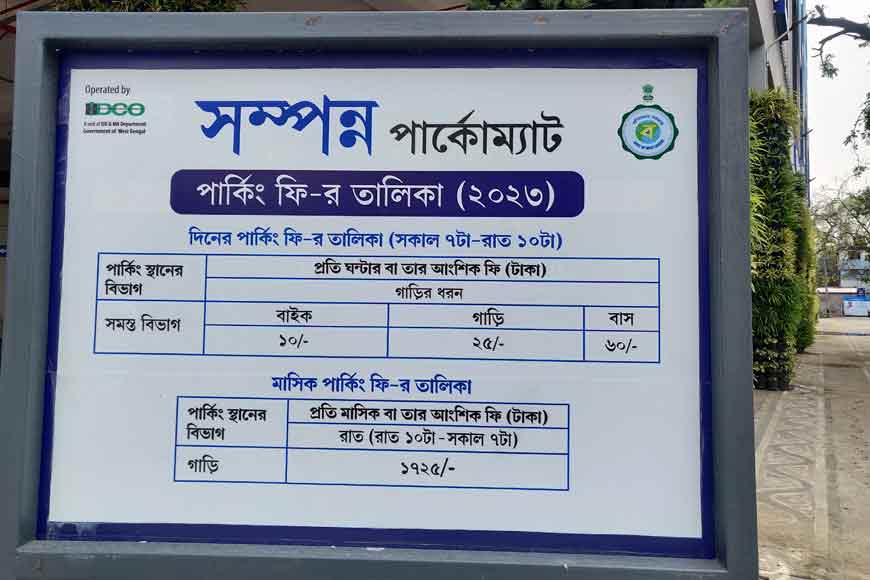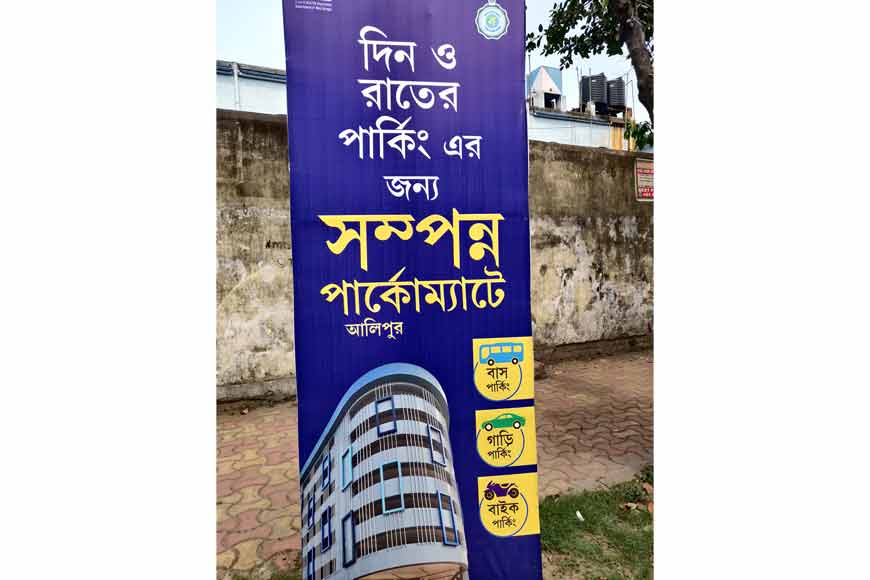 In the parking lot, a charging machine is installed to charge vehicles that run on battery. The café is open every day, except Monday, from 12 noon to 8 pm. One can get beverages such as hot coffee, cappuccino, americano, masala tea, and more. There are sandwiches and puffs, a section of fries such as onion pakora, French fries, fish fry, and so on. Two kinds of pizzas are available and Chinese food is also served here. Vegetarian thali, fish thali, and chicken thali are also available. And last but not the least, the section that fills our hearts more than our stomachs is the section desserts- caramel custard, gulab jamun, hot brownie, and ice cream are available. For now, only the ground floor is open to people, gradually it will get new facilities on the floors above. Somponno Café is a perfect place for relaxing on a hard tiring day. The area has benefited a lot from both the parking lot and the café. Customers are flocking to this aesthetically done up café, a wonderful place to hang out.