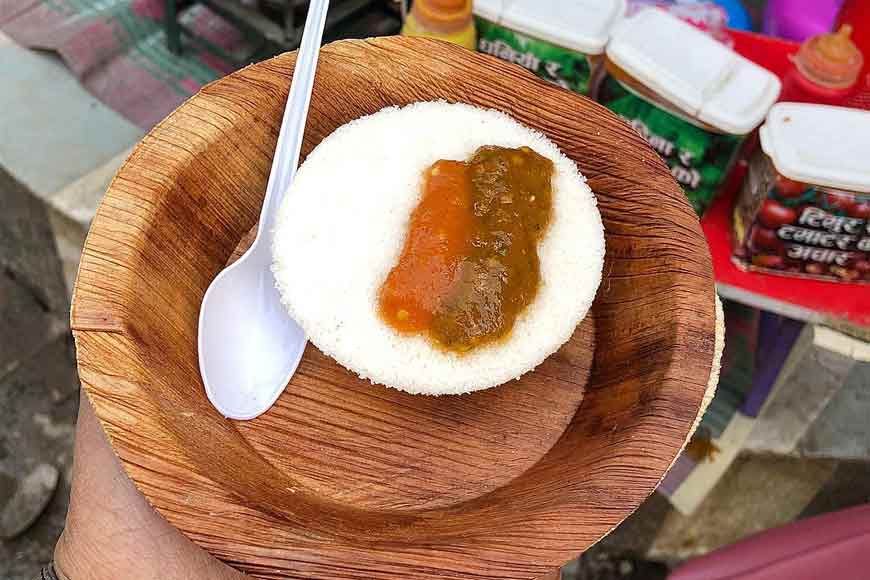 The foggy days are already in as monsoon clouds play peek-a-boo with a clear autumn sky. Around October in rural Bengal starts the season of preparation for winter delicacies. With the frost setting in and the new paddy ripening in late October-November, North Bengal comes up with mouth-watering delicacies that have reached beyond shores in their taste, innovation and texture. What is best about North Bengal cuisine are how local delicacies and traditional fare of various tribal communities living there are included in the mainstream delicacy.
Well-known Bangalore based food historian Neela Banerjee speaks of how the Rajbanghsi community of North Bengal has influenced the dessert fare of the region. Koch Rajbangshi is an ancient tribe originally from the ancient Koch kingdom. The Rajbangshi tribe is referred to as Koch Rajbongshi, or Rajbanshi, or Rajvanshi. The word 'Rajbangshi' literally means 'royal community.' They have a rich cultural heritage and their own language and dialect which is fast vanishing. They also have heirloom dishes made from rice as rice was abundant in Bengal and Assam, where they primarily settled.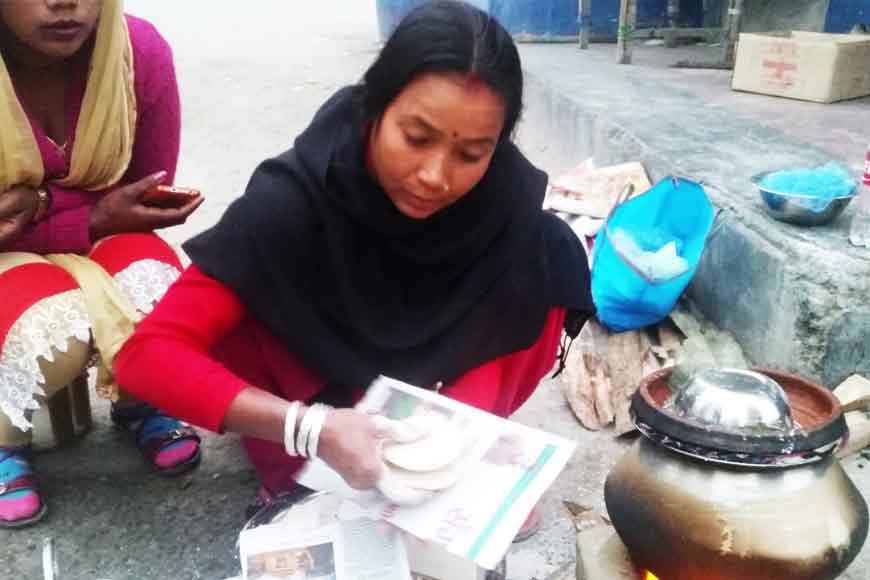 One such delicacy that has withstood the test of time is "Bhaka Pitha." These rice cakes have been in tradition for more than a century, practiced among the local community. Made out of hand grounded rice flour, unsweetened coconut and jaggery, this particular dish is the favourite morning or evening snack for the locals in North Bengal, especially during winter. It is made on earthen utensils and on wood fire which gives it the special earthy taste.

"Local vendors are even seen selling them on streets as hot morning breakfast just like one sees Dosa and Idli on the streets of Bangalore. They are cheap and wholesome as they contain rice as well as stuffing of either vegetables or jaggery laced coconut," says Banerjee. Bhaka Pitha needs a proper place to cook and is done in a traditional way, rather than in modern kitchens. They are usually slow cooked on wood fire and done in earthen utensils which are filled with water to let off the steam gradually. More than half of the utensil must be covered and a clean muslin cloth is usually used to serve this purpose.
A small bowl is filled with rice flour and the stuffing of jaggery with shredded coconut or vegetarian potato and even fish fillings are added. The bowl is placed invertedly over the muslin cloth and then removed. The rice cake is covered with another piece of cloth and allowed to cook for about 4-5 mins per side. The recipe is easy and it is a super-fast snack or breakfast.
Another interesting fact about this delicious rice cake is that it is super healthy as it requires no oil and no extra cooking. It not just keeps people in North Bengal warm on a cold winter morning, but also is a well filling food. It's cost effective and even homeless people of North Bengal can afford it. A piece of Bhaka Pitha sells around Rs 5-10 depending on the size.
Bhaka pitha is known as Bhapa pitha and has several versions across the North Bengal districts. In some places it is served hot with spicy curry whereas in other districts it's served with pickles.