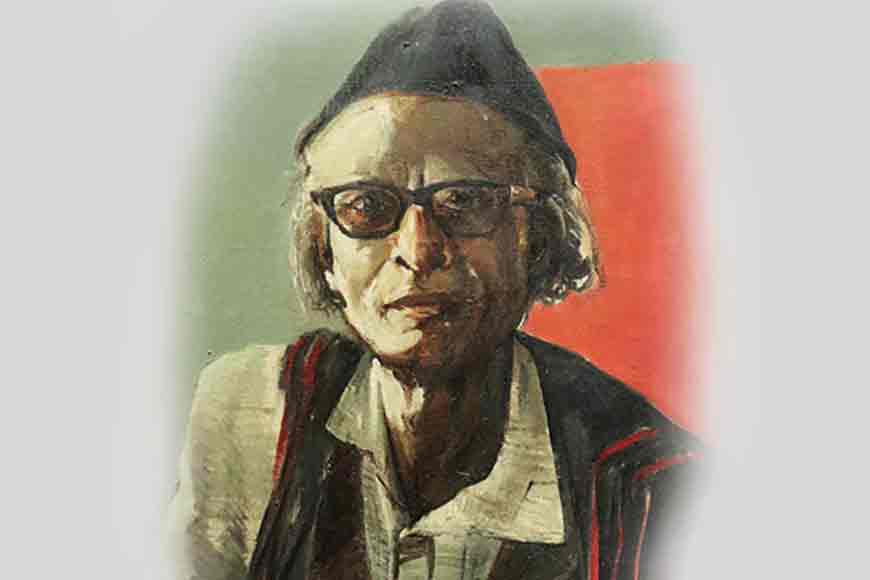 I would like to reflect a bit on the letters that my father wrote. Other than innumerable folk songs he composed, these letters have a special place in his life and are worth a read. He had often exchanged letters with singer Debabrata Biswas. Some of these letters have been published in Ujaan Gang Baiya and were written in the dialect of Sylhet and Mymensingha. What is however striking is the content of the letters, that is primarily on the socio-political situation of the world, as well as carry a regional essence. Other than these published letters, there are several other extremely valuable unpublished ones that probably some day someone will publish and bring them to the public forum
The other day, while rummaging through his desk, I came across a letter written by activist Shankar Guha Niyogi, huge fan of baba's songs, where he urges Hemango Biswas to come along with his troupe. Later, while speaking to Dr Punyabrata Goon of Dalli Rahara in Madhya Pradesh, I learnt that it was he, who had carried that letter. But baba could not go finally.
Various folk songs of Hemango Biswas carry essence of different states of India. Even of countries like Nepal, China and Russia. I remember Kalu Singh, who came to meet my father from Nepal. He had a wonderful voice and my father collected many songs and tunes from him. Hemango Biswas had composed songs for Utpal Dutt's drama, Teer, and Kalu Singh had given tune to those songs that had an influence of Nepali folk. When we lived in Park Circus, people from different states used to visit us or they lived in the neighbourhood. Baba used to mix with them to pick up their tunes and songs. Like he learnt Bhojpuri folk tunes from those who came from Bihar and Jharkhand. One day he even brought someone from the neighbourhood who while singing a Bhojpuri song landed in tears, while remembering his daughter, who had left a few days back for her inlaws' house.
(Translated from original Bengali text written by Hemango Biswas' daughter Rongili Biswas)