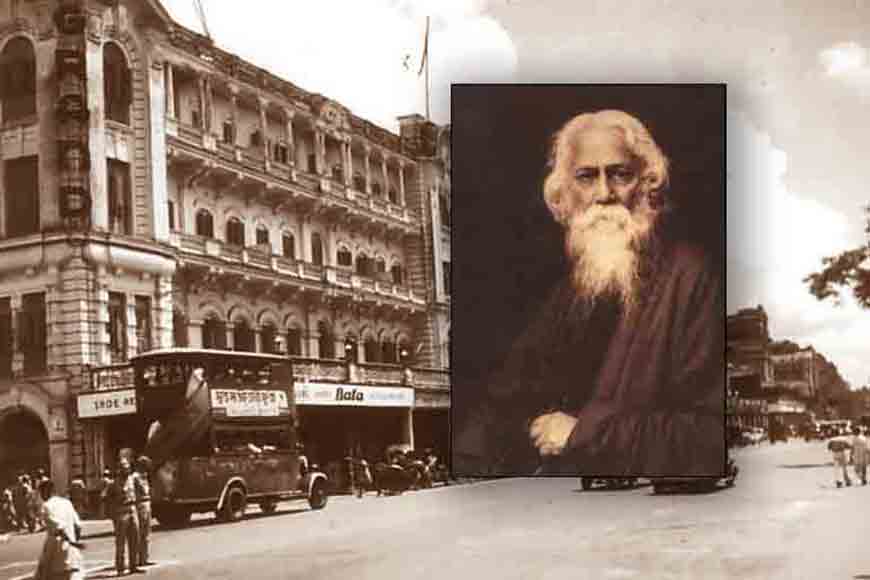 4th October 1929. A day when The Grand Hotel of Kolkata was witness to a poetic injustice and that too linked to none other than Rabindranath Tagore. In those days, Grand Hotel was the meeting ground of the rich and famous catering to exotic food and drinks. But imagine that very star hotel turning into a theatre hall! And that's when all trouble started, with Tagore keen to screen his play at the Grand Hotel!
He had been staging many of his plays in parts of Kolkata. Previously, they were done only in Santiniketan by the ashramites. Even different theatre groups in the then Kolkata were staging plays written by Tagore in their own way. The popularity of these stage plays was immense and most of the shows ran house full. Not just the who's who of Kolkata and the aristocrat Bengali families, even foreign dignitaries and officials keenly followed his plays. Even the King and Queen of Belgium were part of the audience.
It was on 4th October 1929, a well-known newspaper brought out an advertisement stating: "We got to know from reliable source that Tagore's play Rudraraj will be staged at the Grand Hotel and is being organised by Chaturanga Samity. However, this performance is in no way related to Tagore's own theatre group of Santiniketan or even with Oriental Art Society." Whatever, be the case, people rushed to Grand Hotel to get a chance to watch a Tagore play being performed at the city's best hotel. But once they reached the hotel, everyone realised what a wrong information was passed on! Indeed, Rudraraj was staged in the Grand Hotel and had received rave reviews from the audience, but the report carried a huge mistake!
The next day came up another report in the same newspaper stating: "Last night Rudraraj was staged in Grand Hotel. The set was exclusively designed as per ancient India. However, the Rudraraj that was staged is not written by Tagore but by Sri Subhogendranath Tagore. Mistakenly, it was mentioned as Rabindranath Tagore. However, the play was a success and the performance of actors was praiseworthy."
Even today this five-star hotel stands as an iconic building in Kolkata. But how many of us know that once upon a time this hotel was a scene of chaos because of a wrong newspaper report?