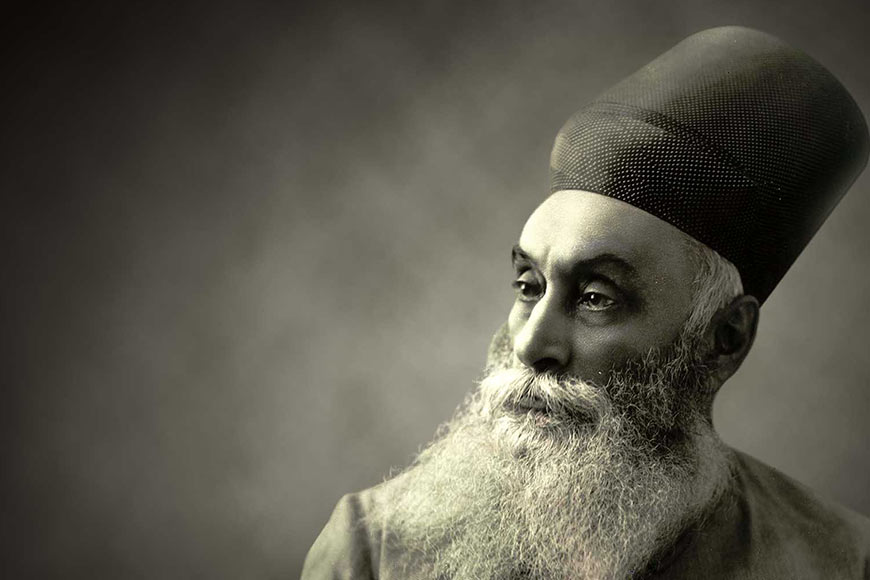 Esplanade House, Bombay.
23rd Nov. 1898
Dear Swami Vivekananda,
I trust, you remember me as a fellow-traveller on your voyage from Japan to Chicago. I very much recall at this moment your views on the growth of the ascetic spirit in India, and the duty, not of destroying, but of diverting it into useful channels.
I recall these ideas in connection with my scheme of Research Institute of Science for India, of which you have doubtless heard or read. It seems to me that no better use can be made of the ascetic spirit than the establishment of monasteries or residential halls for men dominated by this spirit, where they should live with ordinary decency and devote their lives to the cultivation of sciences –natural and humanistic.
I am of opinion that if such a crusade in favour of an asceticism of this kind were undertaken by a competent leader, it would greatly help asceticism, science, and the good name of our common country; and I know not who would make a more fitting general of such a campaign than Vivekananda.
Do you think you would care to apply yourself to the mission of galvanizing into life our ancient traditions in this respect? Perhaps, you had better begin with a fiery pamphlet rousing our people in this matter. I would cheerfully defray all the expenses of publication.
With kind regards,
I am, dear Swami,
Yours faithfully,
Jamsetji Tata
The letter above was an outcome of the meeting of two great minds of India --- one in the field of spiritual freedom, the other as a leader in the industrialization of India. The year was 1893. On May 31, aboard a steamer that sailed from Yokohama to Vancouver, Jamsetji Tata met Swami Vivekananda. Jamsetji was on his way to an industrial exposition in Chicago. A frequent visitor to Japan, he was staying at the same hotel into which Vivekananda would check in a few days later. Soon after, the duo embarked on a voyage from Yokohama to the Canadian port of Vancouver aboard SS Empress of India, a 16,992 ton luxury steamship belonging to the Canadian Pacific Steamship Company.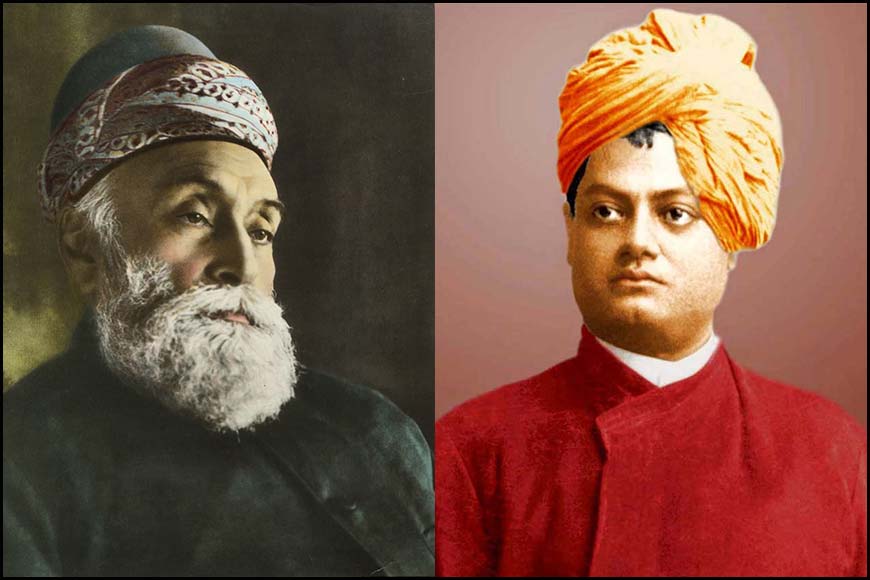 While the two had met earlier, Jamsteji and Vivekananda never got the time to engage in lengthy conversations. The opportunity now arrived aboard the ship. Vivekananda narrated to Jamsetji the experiences he had gained during his travels throughout the length and breadth of India as a wandering monk in the quest of truth. He talked about the relentless oppression and repression of his fellow Indians he had seen at the hands of colonial powers and how during his visit to China, he had come across many Sanskrit and Bengali manuscripts in Buddhist monasteries. He explained that taking his faith to the West and calling for unity between the world's major religions was the mission of his visit to the World Parliament of Religions.

They also discussed Japan's phenomenal progress in technology and Jamsetji's plan of laying the foundations of the steel industry to India. The founder of one of India's largest conglomerates, Jamsetji also explained that he was in search of equipment and technology that would help make India a strong industrial nation. Vivekananda endorsed the vision with enthusiasm, adding that the real hope of India lay in the prosperity and progress of its ordinary millions. He also added that instead of importing matches from Japan, Jamsetji should manufacture them in India and help provide a livelihood to the rural poor.
For the research institute as described in Jamsetji's letter, Swamiji had sent Sister Nivedita and together they formulated a detailed plan for the research institute. Swami Vivekananda died in July 1902 and Jamsetji died two years later, unaware that their shared vision would be realised five years later. The Tata Institute of Science was born in 1909 and renamed the Indian Institute of Science (IISC) in 1911. Today, it is the pride of Indian and one of the premier research institutions in the world.