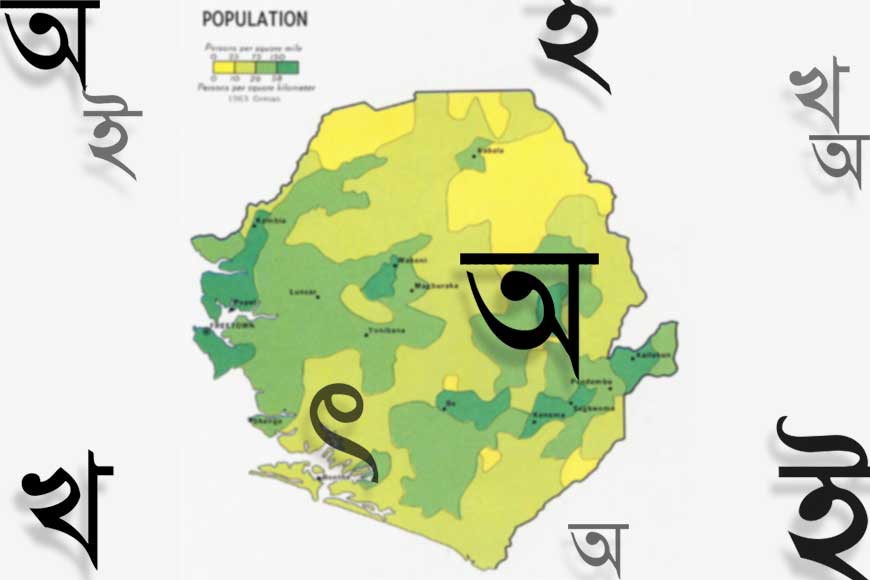 'Moder gorob moder asha..a mori Bangla bhasha'….Bengali is such a sweet language that any part of the world can embrace it with grace. And now Sierra Leone, a country of West Africa has taken up Bengali as one of its official language. Sierra Leone is a small nation, with a population close to 70 lakhs and has seen a bloody battle of fighting tribes over years. But how did Bengali suddenly gain deep roots in this African nation, remotely connected to Bengal?
Sierra Leone gained independence from the British in 1961. Thereafter, the country engaged itself in a bloody civil war that lasted for decades. Despite various attempts, other African countries could not succeed in stopping the war. United Nations, at last came to rescue. They sent troops of 13 countries with the primary agenda of establishing peace in Sierra Leone. In that peace army, 775 soldiers of Bangladesh were also present, who had the responsibility of promoting peace. But they did not want to establish peace through force. They made a difference by resorting to public relations and earned trust of the locals, that worked wonders. They warmly interacted with them and got to know their customs and culture from close quarters.
The Bangladeshi army was always there to extend a hand of support for any kind of problem. The locals also loved the Bengali language and the Bengali culture. Even during various festivities, they celebrated Bengali folk music and dance. The Bangladeshi Army weaved a unique tale of peace among the 16 tribes by making them a part of our cultural intricacies and sharing our language with them. The differences and violence between the communities started decreasing gradually.
Finally, a wave of peace could be established in Sierra Leone in 2002. On 12 December 2002, Sierra Leone's President Ahmed Tajan Kabbah, recognized Bengali as the official language along with English and Creole to convey a sense of gratitude to Bangladeshi soldiers and Bengali culture which became the eternal pacifier for the country.