Is Kolkata Police's Safe Drive Save Life campaign related to author Kafka's invention?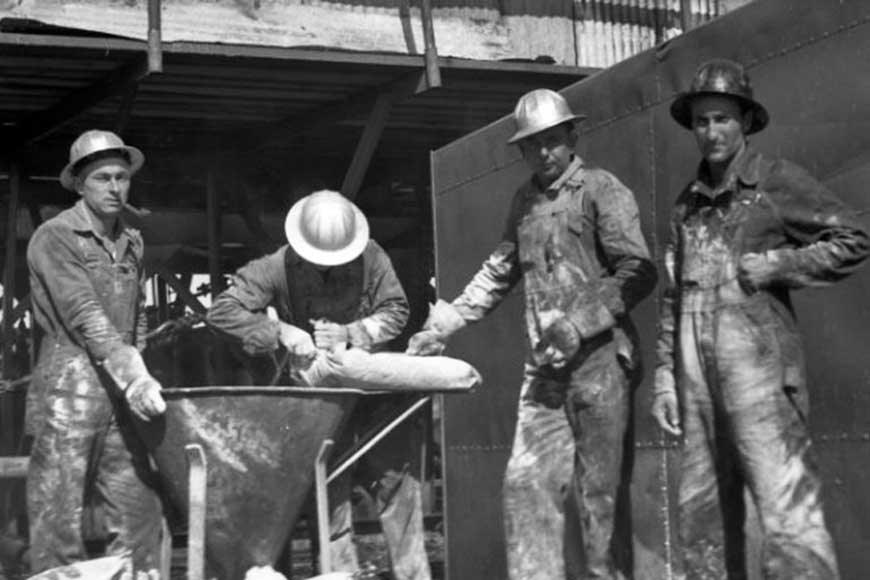 Over last few years Kolkata Police has relentlessly tried to rein in rogue two wheeler drivers for not wearing helmets. We all know how this helmet is needed to save lives. But decades ago, German author Franz Kafka who is best known to the world for his novel, The Metamorphosisis, had actually used this helmet to protect lives in a factory. Surprised? Do not be. Recently, that very Kafka's name appeared once again and stirred quite a commotion in the media, courtesy, modern management guru, Peter Drucker. In his last book, 'Managing in the Next Society,' Professor Drucker credits Kafka, for developing the first civilian hard hat or helmet and made it mandatory for use by all employers who worked in factories. This lesser-known fact has been mentioned in books on Kafka by many researchers and authors.
Kafka would have been 127 years old now. His volume of works is limited to just nine short stories, three novels and a number of incomplete novels and stories. Kafka's fame as a writer came after his death. During his lifetime, he published just a sliver of his overall work. An old friend named Max Brod would prove crucial in supporting Kafka's literary work both during his life and long after it. All his life Kafka lived with the demons that plagued him with self-doubt and he was reluctant to unleash his work on the world. He requested Brod, who doubled as his literary executor, to destroy any unpublished manuscripts after his death. Fortunately, Brod did not adhere to his friend's wishes. It was only after he died and Max Brod went against the demands of his friend that Kafka and his work gained fame. Incredibly, at the time of his death Kafka's name was known only to a small group of readers. His books garnered favor during World War II, especially, and greatly influenced German literature.
Franz Kafka was the eldest son of an upper middle-class Jewish family who was born on July 3, 1883, in Prague, the capital of Bohemia, a kingdom that was a part of the Austro-Hungarian Empire. Tragedy shaped the Kafka home. Franz's two younger brothers, Georg and Heinrich, died in infancy by the time Kafka was six, leaving the boy the only son in a family that included three daughters (all of whom would later die in Nazi death camps or a Polish ghetto).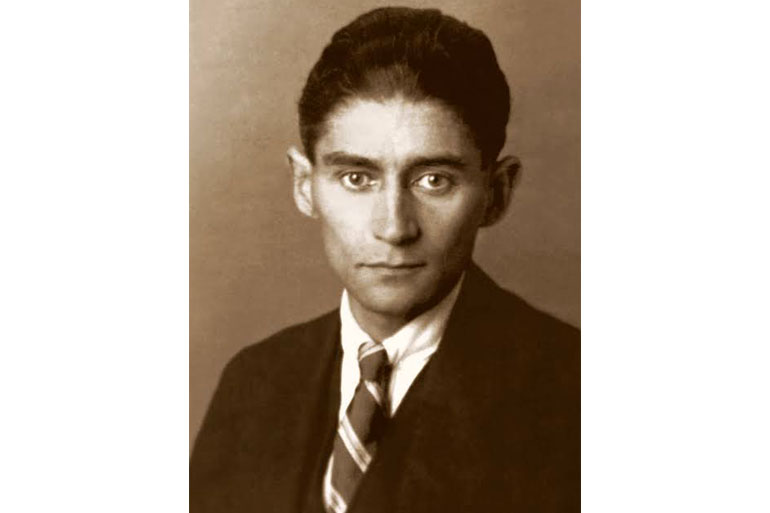 Franz Kafka, the man behind invention of safety helmet
Kafka was a bright child who did extremely well in school even at the Altstädter Staatsgymnasium, an exacting high school for the academic elite. After high school Kafka enrolled at the Charles Ferdinand University of Prague, In 1906, Kafka completed his law degree and embarked on a year of unpaid work as a law clerk. After completing his apprenticeship, Kafka joined an Italian insurance agency in late 1907 but the long, tiring schedule left little time for his writing. He turned in his resignation within a year of joining and quickly found a new job with the Workers' Accident Insurance Institute for the Kingdom of Bohemia.
Those were the times when factory work was done manually and fatal accidents were a common occurrence. Kafka's job was to visit the accident site, assess the degree of injury and fix compensation for the employee who met with the accident. Kafka was extremely efficient in his work and his employers paid him a hefty monthly salary that would amount to something like Rs 6 lakhs according to present-day valuation.
According to Professor Drucker, in those days, 95 per cent of the factory job was done manually that often led to accidents and the employers had to cough up a hefty sum as compensation. To reduce the employers' loss, Kafka introduced the mandatory clause in the insurance contract for all factory workers to wear helmets while at work. This move worked like magic and the number of head-injury cases in factories reduced drastically. Kafka worked hard and soon became his boss's right-hand man. He remained with the company until 1917, when a bout with tuberculosis forced him to take a sick leave and to eventually retire in 1922.
Professor Drucker reminisces about his childhood in his book, The Exploding World of Internet. His family lived close to a very highly placed insurance officer who worked in the department dealing with compensation cases. This gentleman idolized Kafka as his professional guru. When Kafka was critically ill with tuberculosis, he travelled to Vienna for treatment at a sanatorium. During this period, Drucker's neighbor would wake up early every day and ride his motorcycle for two hours to reach the sanatorium and meet Kafka. The gentleman was not even aware that Kafka was also an author. He was impressed by his professional efficiency. Drucker claims the American Safety Congress honoured Kafka with a gold medal in 1912 (tentatively) for introducing the safety helmet as a mandatory gadget in factories. This step had reduced the number of injuries and number of insurance claims dramatically. Although there are no evidence to substantiate this statement, Mashroor Arefin, a professional banker and business leader from Bangladesh, who has been researching on Kafka for the past 20 years claims many other authors who have worked on Kafka including Stanley Corngold in his book Franz Kafka The Office Writings, have substantiated this incident.
Kafka was asked by the government to join the military and go to the war front on two successive occasions but when his employers came to know this they pleaded the government to spare Kafka because he was needed for the company. Kafka himself volunteered to join the army once but he was rejected on health grounds. His failing health condition compelled him to leave his job but his employers magnanimously made provision to pay him a hefty pension as a mark of his efficiency.
Story Tag:
Franz Kafka, Kolkata Police