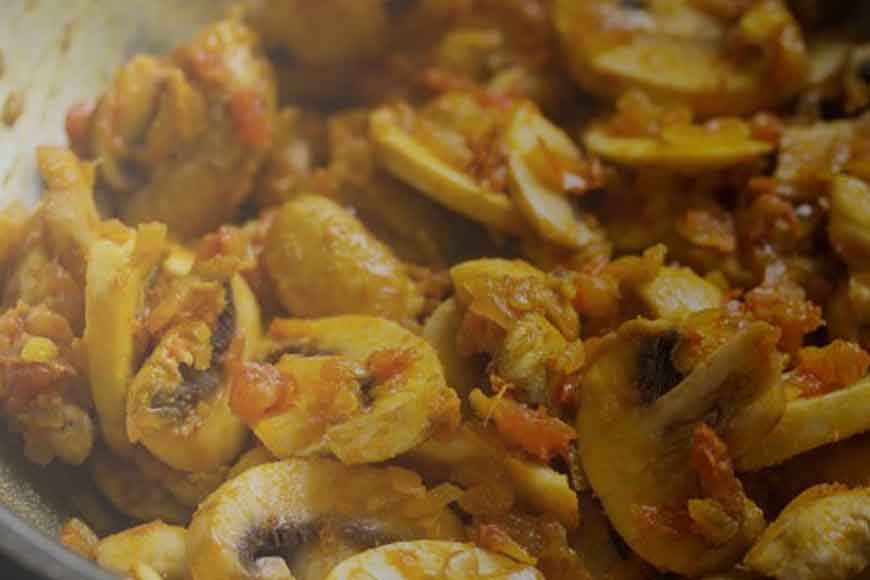 It is a typical weekday morning at the Bishnupur market. People move on busily and the entire place is buzzing with activity: shouts, screams, buyers haggling with hawkers, shopkeepers vying for prospective buyers' attention. But amid this din, in a corner, a big crowd huddles around a roadside hawker and waits patiently for their turn. The woman on the other side is selling Karan Chhatu. But what is Karan Chhatu? This star food is nothing but a form of wild mushroom that sells at a price more than mutton!
This rare mushroom is found in the forests of Bishnupur only during autumn, just after the rains subside. Locals swear by its heavenly taste and are even willing to go beyond their means to buy this precious commodity at an exorbitant rate of almost 600 rupees per kg.The mushroom is easy to prepare and connoisseurs of this food say, Karan Chhatu can defeat any fish, chicken and even mutton preparations. People wait for the entire year, for autumn to arrive, when they can formally start consuming it. Since it is found during the festivities of Durga Puja, it is also called Durga Chhatu. It is usually sold from the time of Jeetashtami (held in September-October) till Trayodashi (the 13th day after Mahalaya).
This mushroom grows for a very short time and has a very short shelf life. Its nutritional value is immense and is very rich in protein. Although other types of mushrooms can be cultivated, efforts to grow Karan Chhatu in agricultural fields has always failed. It grows only in the wild. Perhaps that is why this rare mushroom has gained popularity.
This mushroom is so much in demand that even poor villagers from far off villages brave wild elephants and snakes as they enter deep into the jungles to collect fresh mushroom. The mushroom is a boon for the villagers and a source of sustenance for them.