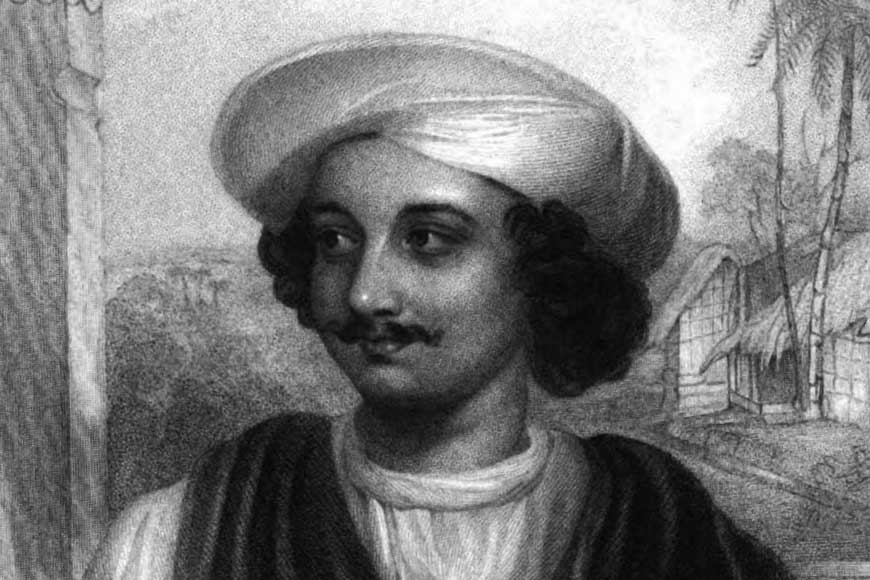 Returning to one's roots is like returning to an abode of love and familiarity. Returning to one's mother tongue is like welcoming yourself into your own haven of internal peace. Michael Madhusudan Dutta is a name that reverberates in the annals of Bengal's literary world as the author of the first Bengali epic, Meghnadbad Kabbyo, and for introducing sonnet and blank verses in Bengali. Dutta is often remembered as the man who turned away from using English as his medium of writing and taking to his mother-tongue, Bengali. But how many of us remember another wordsmith who returned to his mother-tongue and has been unfortunately left out from most of the literary musings. He is Kashiprasad Ghosh.
Born in 1809 to an affluent family in Hedua, Kolkata, Kashiprasad Ghosh fell in love with English during his years at Hindu College, now known as Presidency University. He was enchanted with English poetry and offered literary criticism on various English texts. His writings were published in prestigious columns, and soon attracted the likes of Sir Raja Radhakanta Deb Bahadur, a scholar and a leader of the Calcutta conservative Hindu society and David Hare, a Scottish watchmaker and philanthropist. His penchant for the English language held a strong control over his medium of expressing his beliefs. He admitted: "I have composed many songs in Bengali, but the greater portion of my writing is in English — and indeed, have always found it easiest to express my sentiments in that language."
Kashiprasad wrote an essay on Mr. Mills' History of India which received accolades from various quarters. Soon after, he published a volume of poems known as 'The Shair' which reached Lord William Bentinck, the Governor-General of India. His poem 'The Hindu Festival' primarily revolved around the myriad festivities of Bengal. Kashiprasad Ghosh's books, On Bengali Poetry and On Bengali Works and Writers were an attempt to critique Bengali poetry and contemporary poets. The Memory of Indian Dynasties, is another significant text which unearthed the history of various Indian kings.
English poet Letitia Elizabeth Landon included a memorandum on Kaliprasad Ghosh in Fisher's Drawing Room Scrap Book in 1835, along with an example of his highly significant work The Boatmen's Song to Ganga. She writes: "This young Indian poet is a remarkable instance of the mind's inherent bent developing itself under the most adverse circumstances. It is curious in all its history to observe, that poetry is a flower which is born and flourishes on what would seem its most ungenial soil. Certainly, our English verse is the last accomplishment we should have expected in the youthful Hindoo."
Despite his significant contribution to both English and Bengali literature, Kashiprashad Ghosh has largely remained forgotten, despite his revolutionary efforts in literary works.