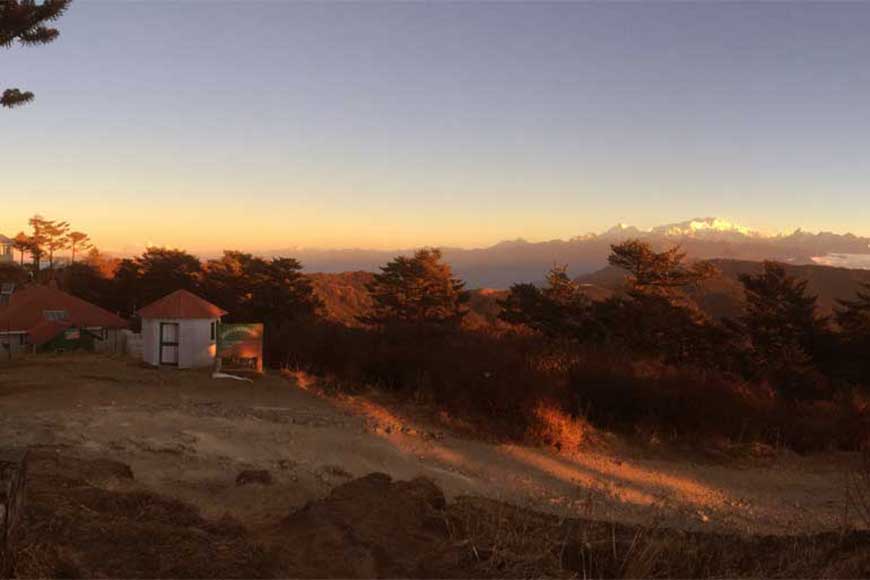 If poetry could be scripted in the clouds, it probably started here. Yes along the way to Sandakphu Peak (11,941 Feet), the highest peak of West Bengal. Located in the Darjeeling district, Sandakphu is near the border with Nepal, and is very close to Singalila National Park.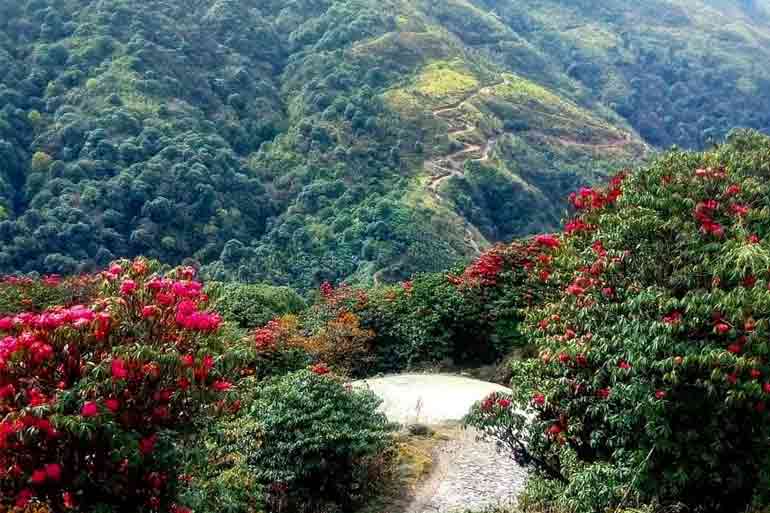 It gives a spectacular view of four out of five highest peaks in the world. The best view possible is of mountain Kanchendzonga. You can reach the peak either by car or trekking. The trek is a beautiful 51 km long way up the hill, starting from Manebhanjan. Sandakphu is also known as the 'mountain of poisonous plants' because of the abundance of Himalayan Cobra Lilies. The trek to the summit is an exhilarating experience as one passes through several distinct terrains, from challenging valleys to lush green of the lands, dotted with rhododendrons, magnolias, primulas and vibrant wild flowers. The place is a paradise for nature lovers, as it boasts of about 600 varieties of orchids.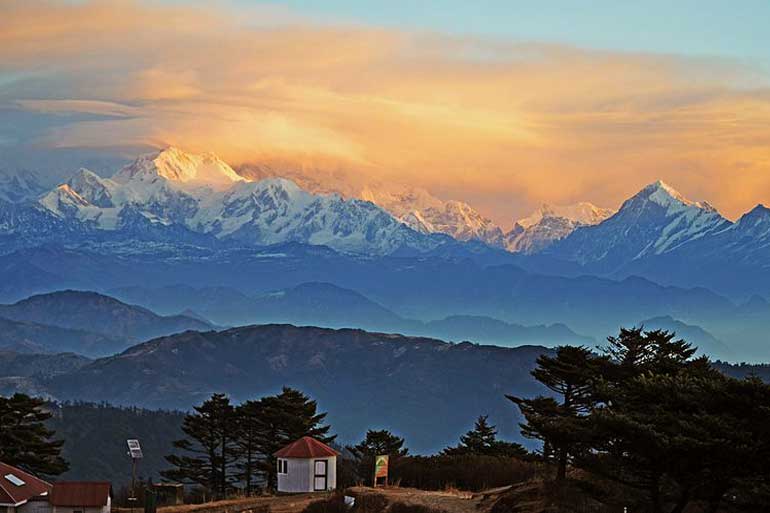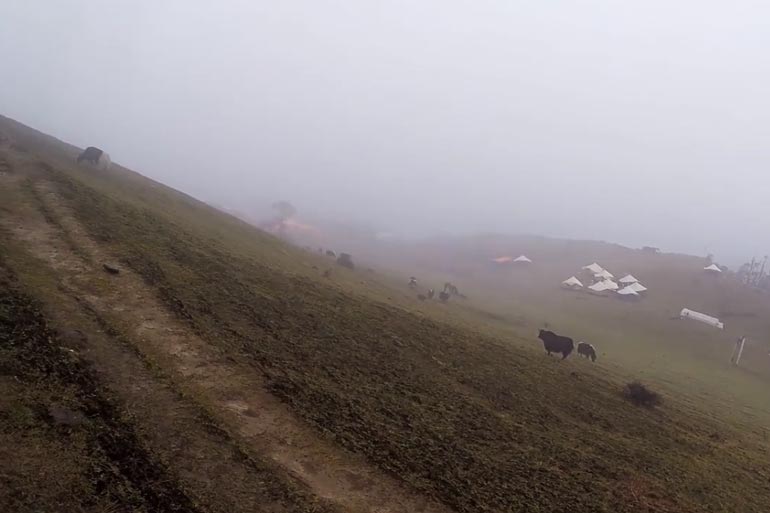 En-route one also gets the hamlet of Meghma — at 2,600 metres height. It literally nestles in the clouds and hence such a name. There are 5-km stretches uphill and downhill through the Singalila National Park, with the opportunity to sight a red panda or bear. And of course, here in the Himalayas, one can open up the floodgates to philosophical contemplation.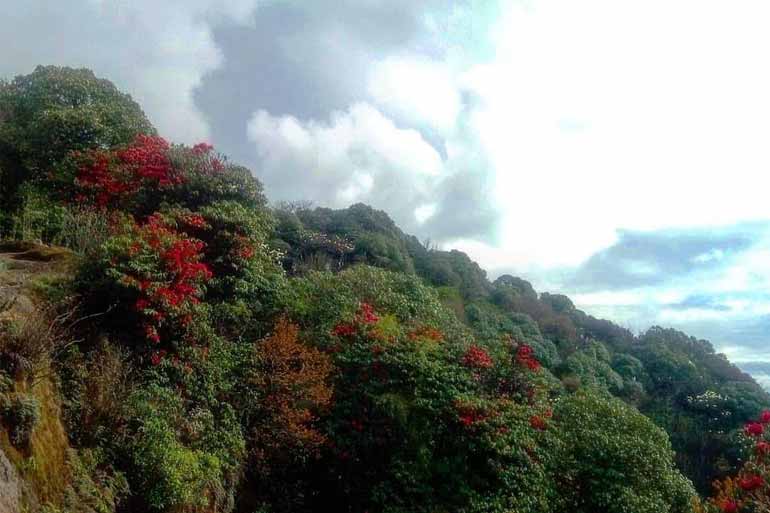 HOW TO REACH
Sturdy land rovers make trips from Darjeeling to the several teahouses and homestays along the trail. The inn atop Sandhakphu has a dining hall that serves as lobby and sitting room. You can also trek up the 50 km stretch, however be careful about your health conditions.
Photo - Avishek Tungo
Tags: