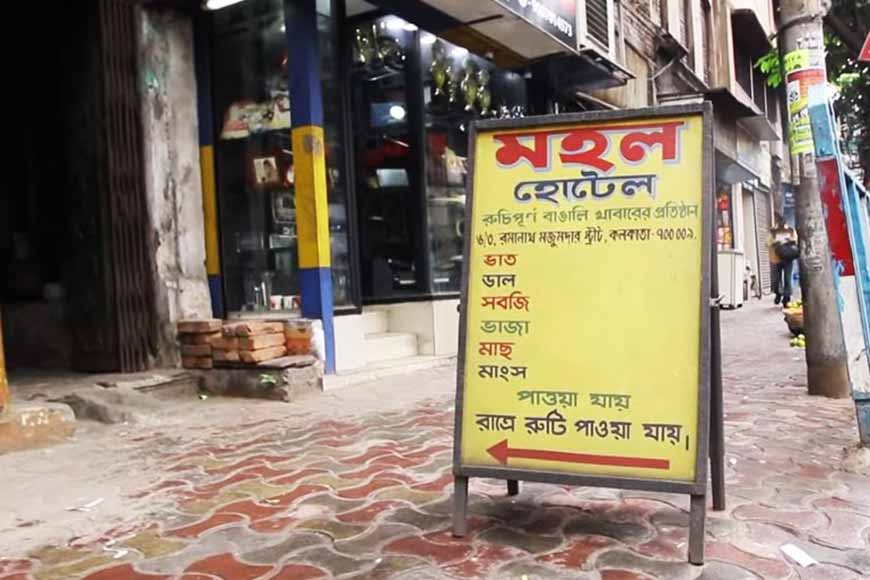 College Street is a 900-meter-long, busy street in Central Kolkata that derives its name from the presence of numerous colleges and universities that line this stretch. Originating from Bidhan Sarani up to Bowbazar (before Nirmal Chandra Street) via MG Road crossing and Surya Sen Street crossing, College Street, also known as Boi Para (colony of books), is one of the oldest and largest book markets in Asia. Many bigwigs of the Bengali publication industry is based here. The street is also dotted with countless small book kiosks which sell new and old books. The Indian Coffee House, a café that has been attracting the city's intelligentsia for decades, is also located here.
If you are loitering in the vicinity and exploring the numerous lanes and by-lanes of College Street, chances are that you might notice a large signboard with 'Mahal,' written on it with bright red paint against a yellow backdrop, visible from one corner of Ramanath Majumdar Street. This is venerable pice hotel that has withstood the test of time and continues to cater to students, office-goers and migrant workers flocking for work with fresh, affordable meals akin to home-cooked food. The narrow but crowded lane will beckon you to step in at Mahal and satiate your hunger from a choice of items for a wholesome meal that will not burning a hole in your pocket.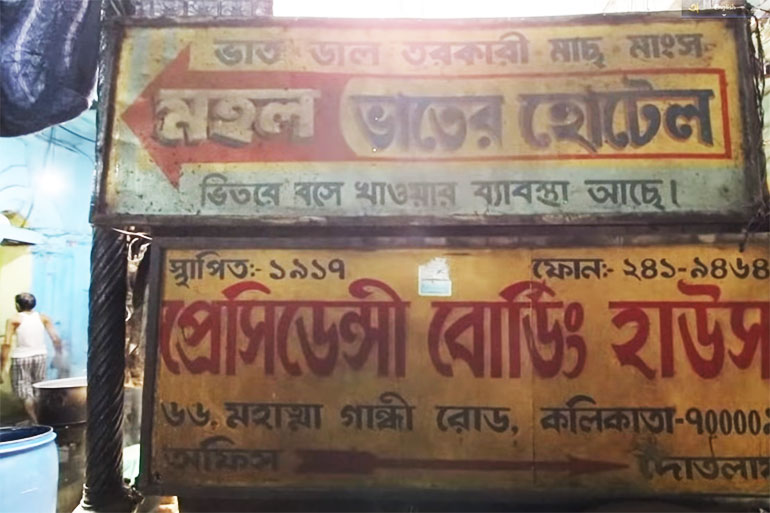 The no-frills attached dining experience at a pice hotel may be a culture shock for the uninitiated and those used to Kolkata's fine dining experiences. A list of items and their prices for the day are neatly written on a blackboard at the entrance of the hotel – and the waiters can rattle off the whole list from memory. The menu keeps changing daily depending on availability of fresh mutton, chicken, poultry, fish and vegetables in the markets. Tables are usually shared but each seat has a separate bill. From a regular fare of rice, dal, aloo bhaja, machher jhol, chutney and papad to seasonal serves of shukto and neem begun — Mahal's simple but tasty offerings are one's best bet for a lunch break between work or classes. But if you are curious and want to explore the vast and myriad specialties that Bengal's gastronomic world offers, this is the right place for you. Here you get assorted specialties like 'dhokar dalna, enchorer dalna, mochar dalna, kumro phooler bora (pumpkin blossom fritters) to bhetki paturi, ilish paturi, illish macher matha diye kochu shak (taro leaf mixed with the head of hilsa fish), chingri machher malaicurry (prawns cooked in coconut milk) and doi chicken (chicken cooked with curd and spices). And all the foodstuffs are not only freshly cooked but highly affordable as well.

Many pice hotels started as the kitchens of mess-baris -- cheap boarding houses for students and office workers. Some threw their doors open to the public and most of them converted into stand-alone eateries when the mess-baris shut down. Mahal Restaurant (Mahal Bhater Hotel) has a long and chequered history. Nandalal Dutta started Presidency Boarding House on Ramnath Majumdar Street in 1917 for students who came to study in the premier institutions in the city.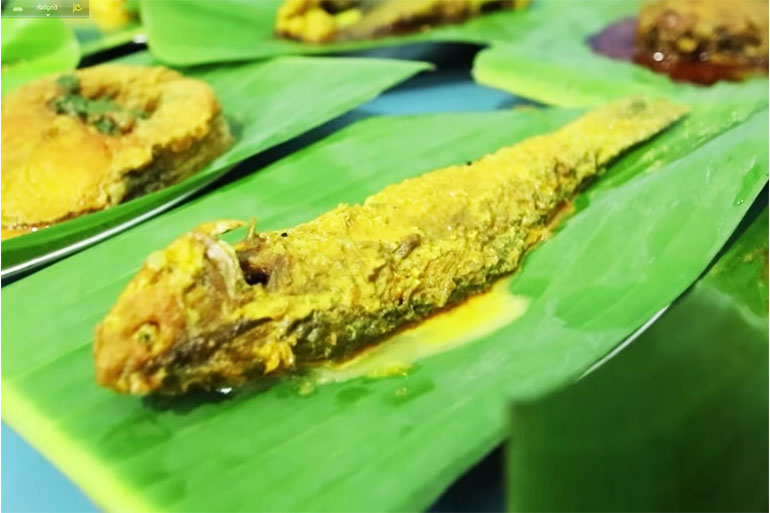 Mess-Baris feature in the popular imagination of Bengali literature in numerous ways. Many eminent litterateurs lived in these mess-baris and these boarding houses invariably crept in their writings and were an integral part of the novels. Renowned author Sharadindu Bandyopadhyay, who was also the creator of Byomkesh Bakshi, lived in Presidency Boarding House when he was studying at Vidyasagar College in the early part of 20th century. In fact, Presidency Boarding House is the setting for Byomkesh's first murder mystery flick. Another stalwart of Bengali literature, poet Jibanananda Das lived in one of the rooms on the second floor of Presidency Boarding House between 1932 and 1938 whenever he came down from Bangladesh to Kolkata during this period.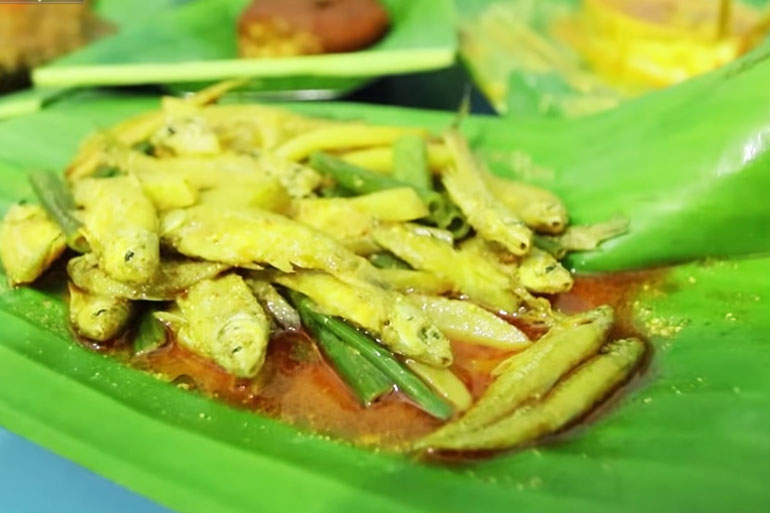 Sandeep Dutta, who inherited the boarding house from his grandfather Nandalal Dutta, turned the kitchen into a stand-alone restaurant when the boarding house shut down. Mahal's fame has spread beyond geographical borders and most visitors from Bangladesh make it a point to visit Mahal and savour the delicacies. The eatery opens at 10 am and functions till 4 pm and then there is a temporary hiatus. It again begins service from 8 pm till 9.30 pm daily. There is a choice of both roti and rice for customers in the evening.
Mahal Hotel and Restaurant is located at 6/3 Ramanath Majumdar Street, Kolkata 700 009 in a lane just behind the University Institute Hall. The hotel is approachable from Mahatma Gandhi Road as well and lies opposite Chittaranjan College. So next time, you have an urge to satiate your hunger with a typical 'Bengali' platter, you can drop in at Mahal. You will not be disappointed for sure.