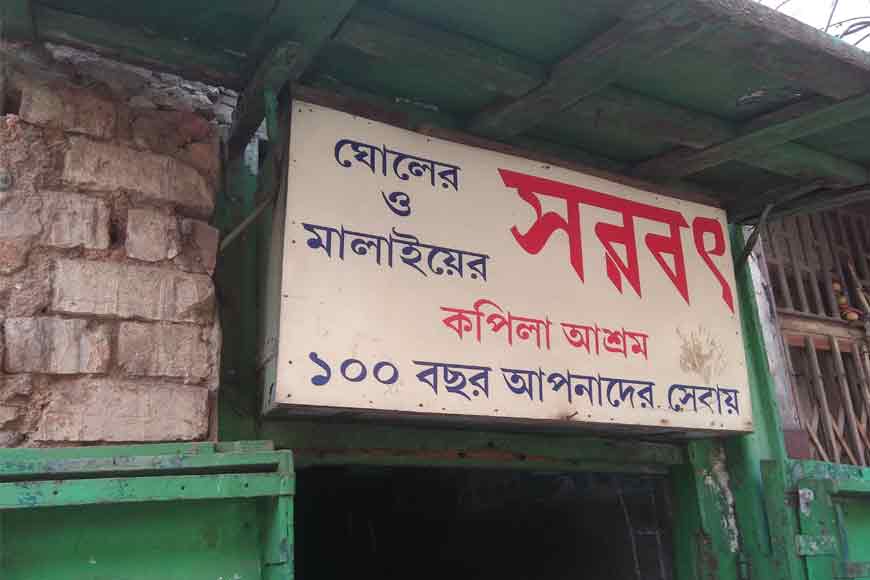 Famous playback singer Manna Dey might have sung Coffee House er Shei Adda reminiscing the storm raised over tea cups in College Street's Coffee House. But, in real-life whenever he came down to the city, he made it a point to enjoy the blissfully cool kesar malai sherbat of Kapila Ashram. If Paramount is known for being the hub where revolutionaries met, Kapila Ashram that opened doors in the pre-independence era is famous for treating matinee idols like Uttam Kumar, Suchitra Sen to singer Hemanta Mukhopadhyay. At a stone's throw from Vivekananda Road Crossing, this joint was founded by Hrishikesh Srimani way back in 1907. A short walk from the famous Thanthania Kalibari, this large carved-out old Kolkata shop, adorns the outer wall of Shrimani Market.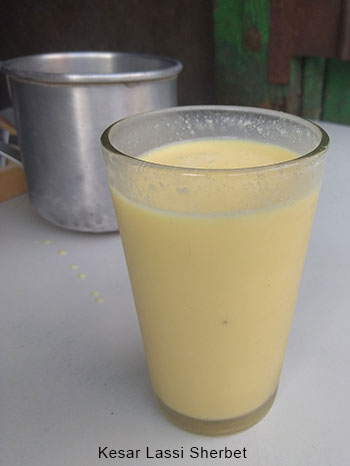 From 11 in the morning till 10pm in the night, one will always encounter long queues at Kapila Ashram. College students, office-goers, book stall owners, auto drivers – name any, and they are right before you savouring the taste of some of the best coolants on offer. The business is currently owned by Dibyendu Srimani, grandson of founder Hrishikesh Srimani. Dibyendu smilingly reminisces: "My grandfather once sold sherbets at 75 paisa per glass! Can you imagine!" The shop is managed by trusted employee Mahendra Dan who explained the extreme care they take in storing ice blocks, with the milk and curd of the best quality. "We give priority to both taste and hygiene. There is a special container where malai and sugar are mixed with dexterity. There is a separate bowl of crushed ice. All the materials are then treated in a sherbet-making utensil from where it is poured into glasses."
Hrishikesh Srimani named the shop after Kapil Muni, the famous sage who is worshipped at Gangasagar. The menu flaunts mouth-watering sherbets like Kesar Malai, Dadhiti, Abar Khai and Rose Malai. If you wish that aura of old Kolkata charm, with a cool drink that is exquisite, then do not miss Kapila Ashram and their flavoured serbets.