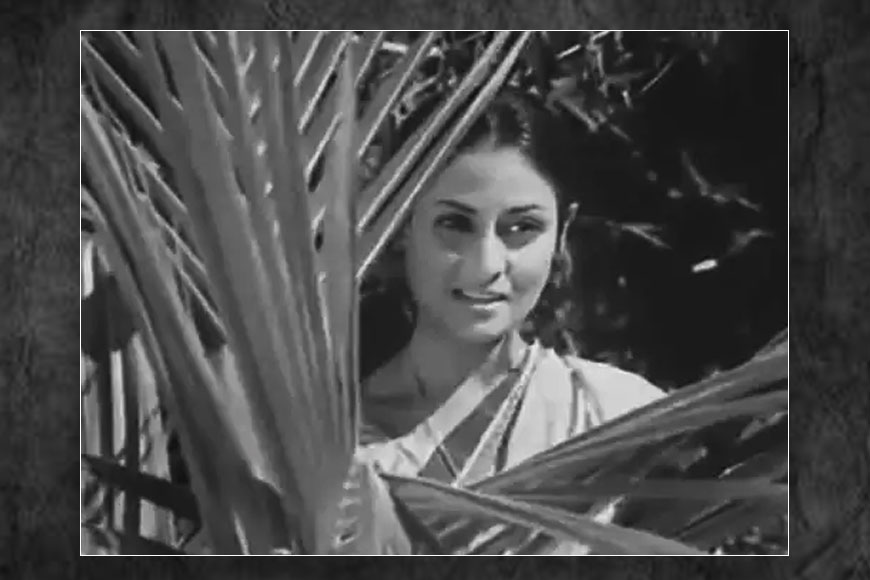 Dhanni Meye (1971)
Cast: Uttam Kumar, Sabitri Chatterjee, Jaya Bhaduri, Jahor Roy, Rabi Ghosh, Tapen Chatterjee, Partho Mukherjee, Tarun Kumar, Chinmay Roy
Director: Arabinda Mukhopadhyay
On the face of it, Dhanni Meye is a laugh-a-minute caper about football, two brothers, their two wives, and one shrewd uncle. Based on Bengal's passion for football, the film weaves a hilarious narrative around two clubs, one from Kolkata and one from the bizarrely named village of Harbhanga (literally, broken bones). The president of Kolkata's Sarbamangala Club is business magnate Kali Dutta (Uttam), while that of Harbhanga Club is wealthy village landlord Gobardhan Choudhury (Jahor Roy), uncle to the beautiful but tomboyish and unmanageable orphan Manasa (Bhaduri).
Kali's younger brother Bagala (Partho) is the pride and joy of his football-crazy brother and sister-in-law (Sabitri), with the childless couple treating him almost as a son. Bagala plays football for Sarbamangala, and travels with the team to Harbhanga to compete for the hilariously named Nyangteshwar (lord of the naked) Shield, which Gobardhan is determined to keep in the village. Thus, when Harbhanga Club is decimated in the final, a furious Gobardhan goes to drastic lengths to retain the trophy - forcing Bagala to marry Manasa, literally at gunpoint.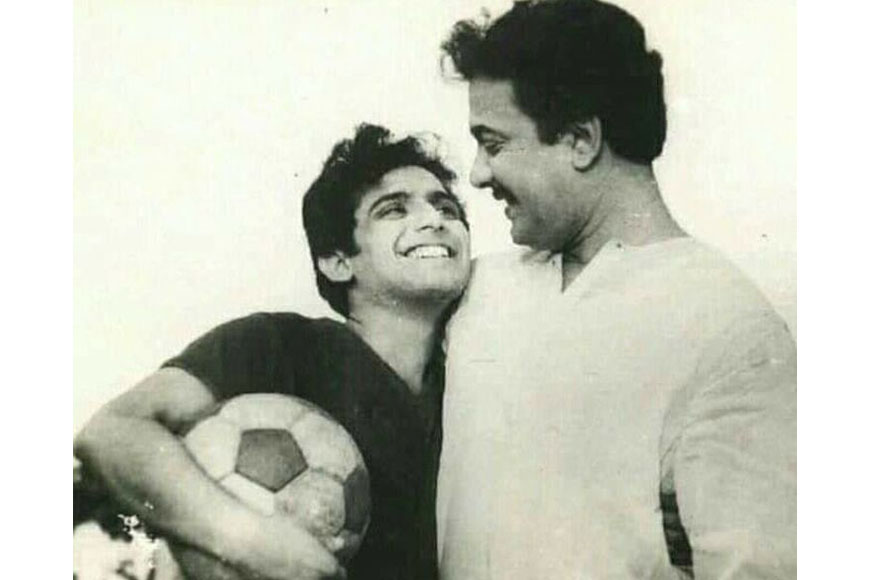 The shotgun wedding is nothing short of a disaster for Kali and his wife, who each nurture distinct dreams about the kind of girl they wish Bagala to marry. How they deal with the new arrival in the family, how Manasa's rough and ready ways initially repel them, whether the Nyangteshwar Shield eventually leaves the village, how Bagala and Manasa are drawn to each other, all come together to create a deeply satisfying, wholesome watch.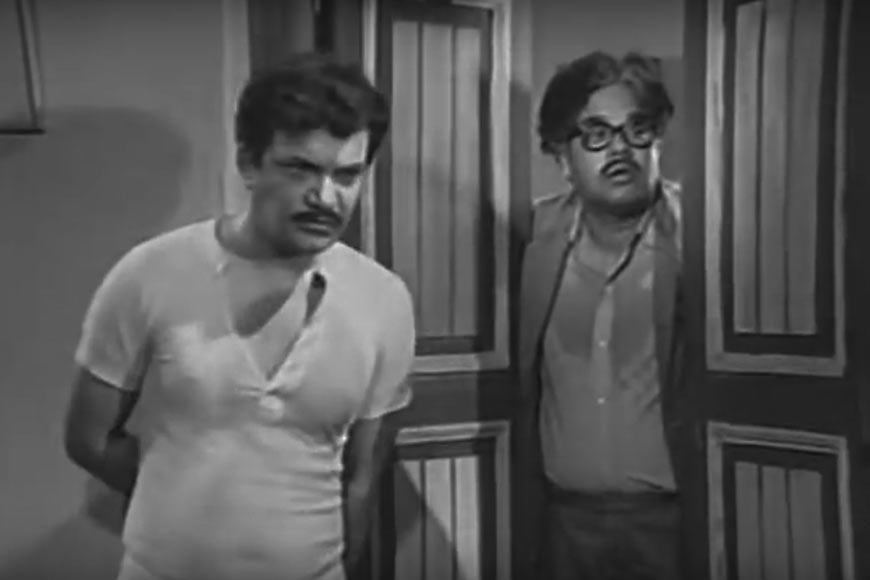 But there's plenty more to Dhanni Meye, as we say, than hilarity. In the best comedic tradition, the apparently funny story hides deeper social messages. The villainy inherent in Gobardhan's dealings with those around him, including the poor, stuttering village priest 'Totla Bhatchaj' (Rabi Ghosh), beholden to Gobardhan by his burden of debt; his cruelty toward his niece Manasa; his expropriation of the money left to Manasa by her parents, paint an authentic picture of the evils inherent in a seemingly idyllic rural community. And yet, all of it is done with the lightest of touches.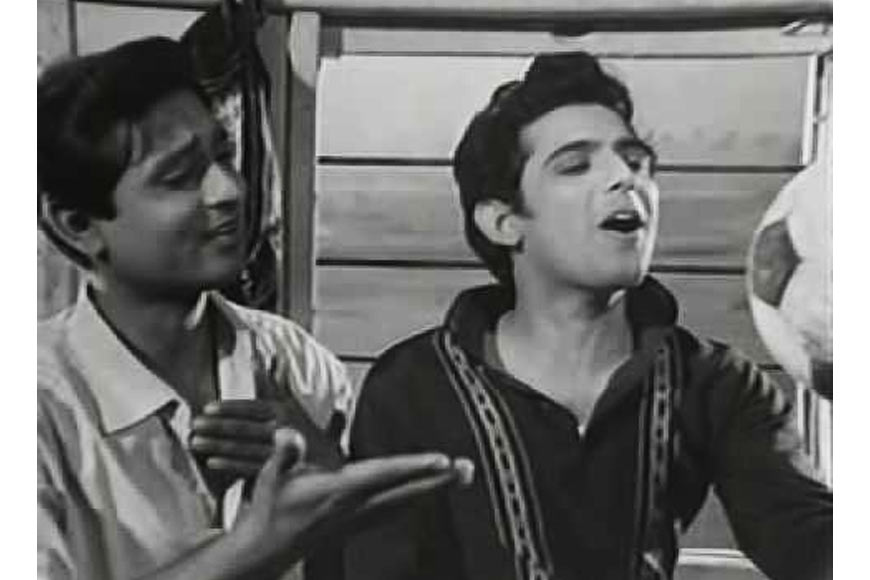 Such depth is expected of director Arabinda Mukhopadhyay, the filmmaker, screenplay writer and editor credited with such all-time classics as Nishi Padma (1970) and Mouchak (1974). In fact, he also wrote the screenplay for the Hindi version of Nishi Padma, which burst upon the nation as the megahit Amar Prem (1972). Nominated for a President's Award for his directorial debut Kichukkhon (1959), Mukhopadhyay was also the younger brother of noted Bengali writer and physician Balaichand Mukhopadhyay (Banaphool).

In Dhanni Meye, under the guise of comedy, the director also sketches delicate pen portraits of the position of women in contemporary Bengali society, for instance, with Bagala's sister-in-law and Manasa representing opposite ends of the spectrum. Tellingly, despite the solid marriage that Kali and his wife enjoy, and the fact that she is given plenty of screen time, we are never told her name. And while the deep love between her and her husband is evident despite their constant squabbling, she never really goes against his wishes.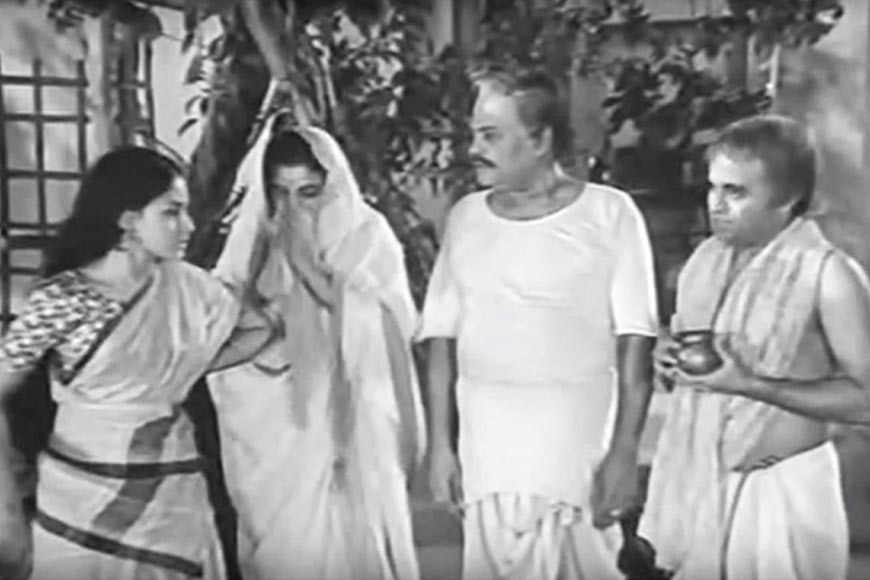 Manasa, on the other hand, is a fighter. Angry and unloved, brought up by uncaring relatives who are interested only in her money, she takes on such social constructs as the shy, blushing new bride and tears them apart. But as the plot progresses, she realises the value of tempering her anger, and finds out that there is room for love in her life, too. Not just for her husband, but his family as well, including Sabitri's fun-loving younger brother (Tapen), who is given some of the film's funniest lines.
The performances are expectedly masterful, with Uttam and Sabitri fully justifying their iconic status as actors. The supporting cast is solid gold, and a young Jaya is outstanding as the confused, embattled Manasa.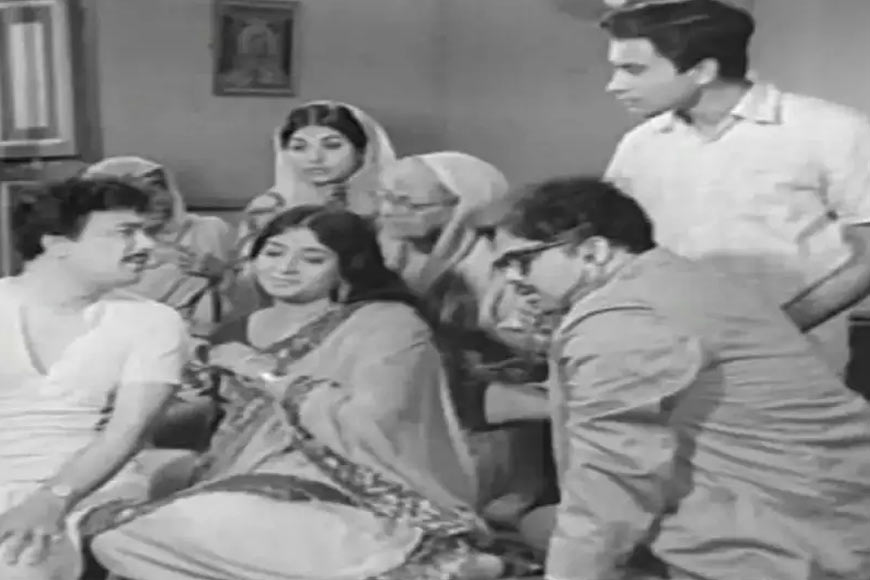 There are other light touches too, such as the encroachment of Hindi in a quintessentially Bengali city, the complex city-village dynamic and how it colours individual perceptions, and social codes and their fragility. All in all, a masterpiece that has aged extremely well, and remains as relevant today as it was 50 years ago.