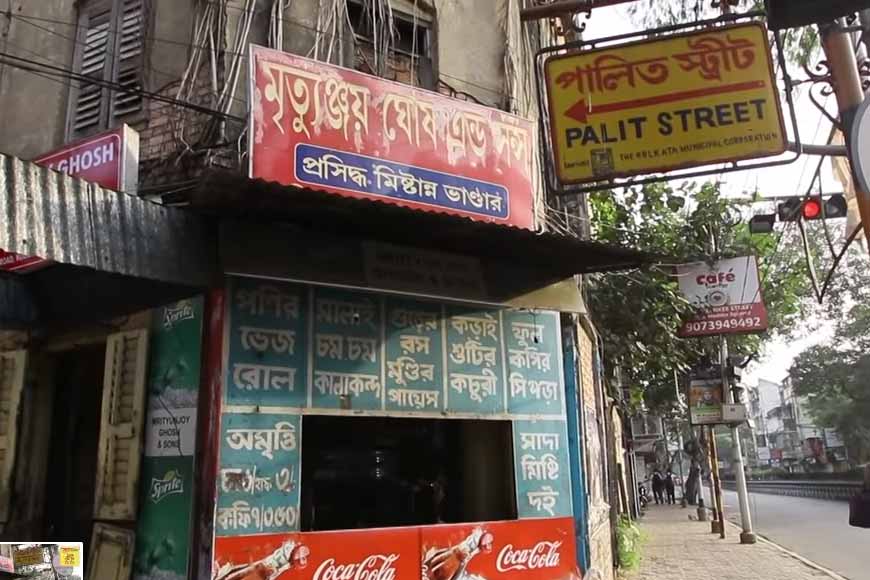 Kolkatans have a unique way of looking at life. They are resilient and bounce back from all adversities without complaining and their joie de vivre is food. Yes, the city lives, breathes and certainly eats its food. The past is never disowned when it comes to food. It is cherished, rediscovered, maintained and even fought over. The city can boast of its battery of self-proclaimed gourmets who undertake arduous journeys across the metropolis, criss-crossing from north to south, checking out special dishes and then pronouncing their verdict.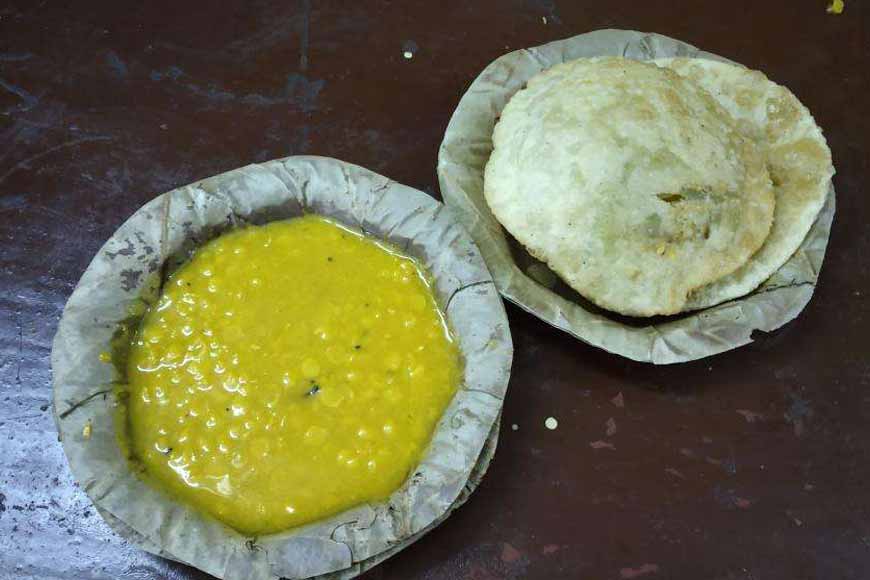 Kochuri is a very popular breakfast item in Bengal. This Kochuri should not be mingled with the non-Bengali version of Kachowri. Although the word Kochuri comes from the Sanskrit word, Karcharika, which means flour balls filled with lentils, rolled into small round shapes and deep fried in oil. But Kochuri that Bengalis are fond of, are flour balls filled with raw Biuli or Kolai daal (Urad daal) paste mingled with a hint of asafetida. The Kochuri here is well-balanced with a briny-sweet taste. It is usually eaten with sweet chholar daal (chana daal) or aloo dum or aloo chenchki (both variations of potato curry), piping hot from Kolapata (banana leaf) or Shal-pata (Sal leaf) plates. Ask any Bengali and he will tell you, the moment you tear a hot Kochuri in two, dip it in the chholar daal or aloo dum, put it in your mouth, you are simply transported to a different stratosphere.

One shop that has been running the show for more than 90 years now and has been consistently rated very high by Calcutta foodies is Mrityunjay Ghosh and Sons, or just "Mrityunjay" as it is known in and around Lansdowne Road, where it is located, almost opposite Lansdowne Market. The shop is quite unassuming, but it is well-loved in the locality. The whiff of freshly-fried kochuri and shingara attract most morning walkers to flock to the shop for their daily dose of refreshments post rigorous physical activities.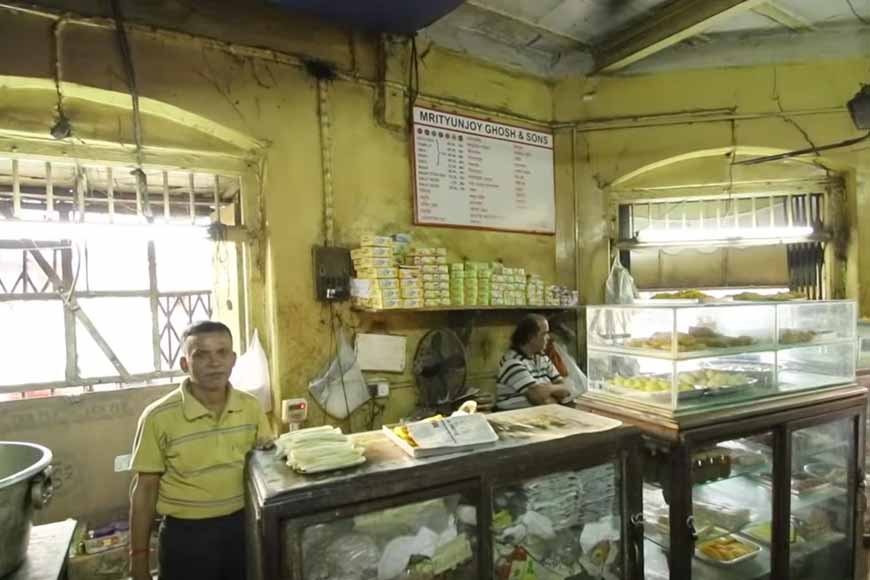 The shop hasn't changed at all externally, it is semi dilapidated, with the same tin roof, yet the taste remains the same. The names of Mishtis and savouries are written in clear bold, Bengali letters in white against blue in the front. Kochuris are fried only after a customer places orders and served piping hot. Radhaballabhi (sold in the later part of the day) are also served with aloor torkari or chholar dal. The singara prepared at Mrityunjay has a slightly sweet edge. In winter, freshly fried matarshuti kochuri and Phoolkopir singara sell like hot cakes.
Another exclusive sweet one gets here is Roshomundir payesh — tiny rosogollas half-drowned in sweet heavy thickened milk. This item is mega hit ever since it was introduced by Mrityunjay Ghosh, who came from Howrah and started the business.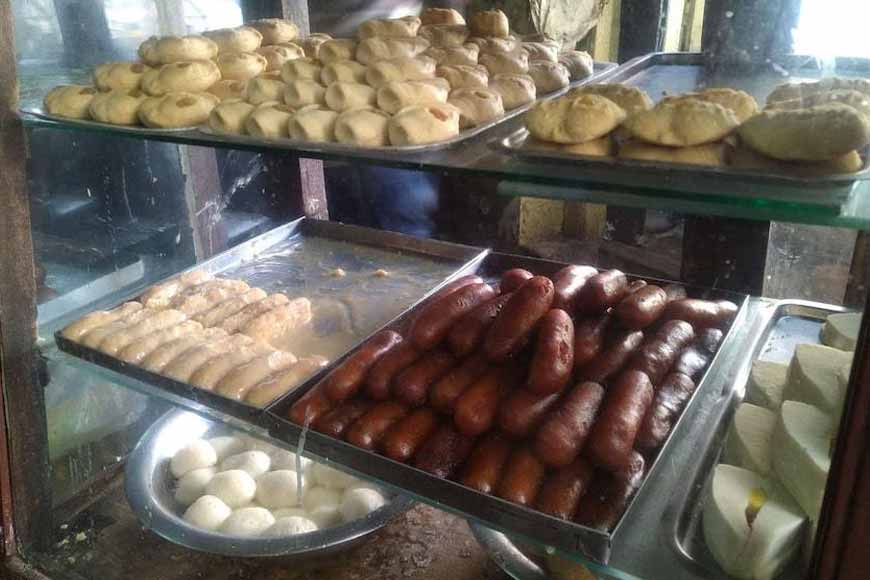 Everything around the shop has changed but time seems to stand still at Mrityunjay. The different types of sandesh, chhanar jilipi, rosogolla, pantua, seeta bhog, kalakand — all remain unchanged. May be the shop will be overhauled someday. When that happens, the ancient showcases, the wall cupboards with the wooden doors will be discarded and will be replaced by swanky display counters and contemporary seating arrangements. But with that a piece of Calcutta's heritage will be lost forever.