Mukherjis of Bengal maintain Jallianwala Bagh even 100 yrs after massacre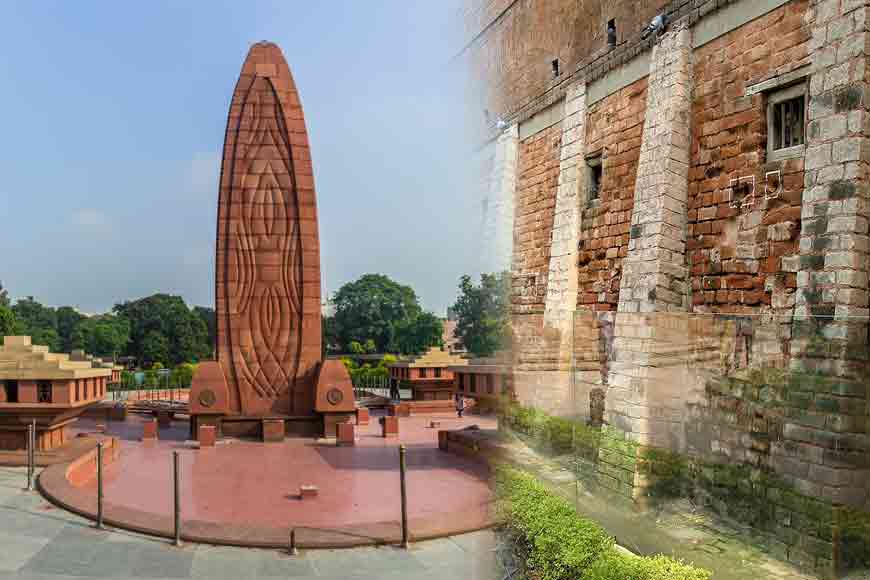 Did you know grandson of Sasthi Charan Mukherji who escaped Jallianwala Bagh Massacre 100 years still maintains the memorial made by his grandfather! GB's tribute to the family
For all of us who have stood infront of the Jallianwala memorial and paid tribute to the 5,000 plus Indians who had been ruthlessly butchered by the British army under General Dyer, the following story of a Mukherji family from Bengal will come as a surprise. Among those who had gathered for a peaceful demonstration on this day exactly 100 years ago was a doctor named Sasthi Charan Mukherji. He was originally from Hooghly and moved to Allahabad to practice. He was close to the then President of Indian National Congress, Madan Mohan Malviya. Dr Mukherji was present that day at the site of the massacre in search of a spot for a session of the Congress.
Little did he know he would soon be a part of the darkest chapter of colonial history. Sasthi Charan was one of the few people who survived the massacre. But he was so pained witnessing the gruesome massacre first hand that he approached the Congress to acquire that land from the British who probably wished to started a market there. In 1920 the land was priced at a whooping 5.65 lakh and Dr Mukherji raised the money by going door to door and bought the land in an open auction. Though the British tried to put him behind the bars, they were not successful for long and Dr Mukherji became the first secretary of the Jallianwala Bagh Memorial.
Even after 100 years, the Mukherji family remains as the keeper of the memorial. Despite many hardships, Dr Mukherji's grandson lives in the single-roomed quarters of the memorial and maintains its upkeep. It is quite a tryst with destiny that a Bengali family has been maintaining the memorial in distant Punjab for almost a century now.