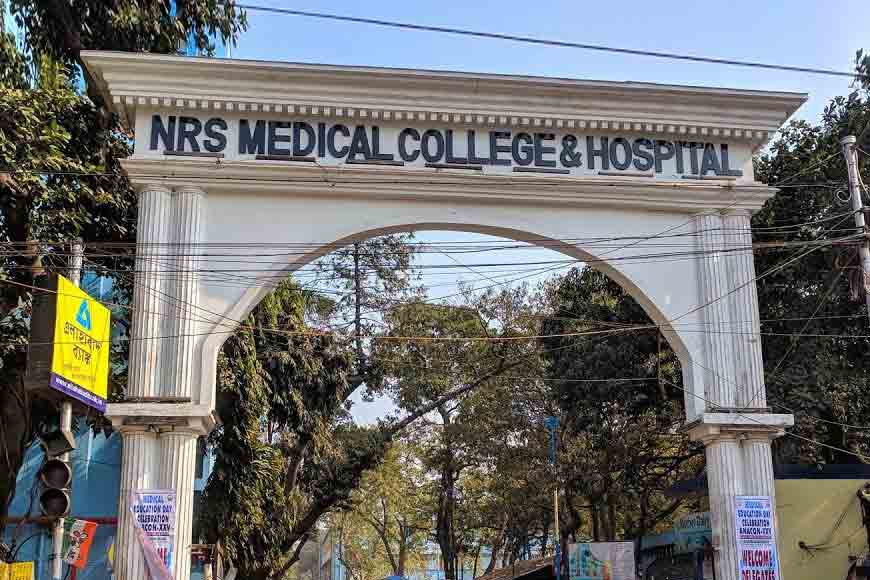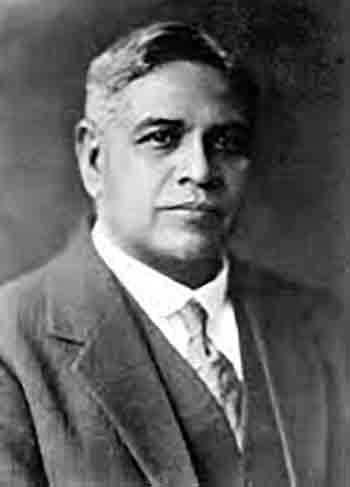 The youngster missed his mother terribly. She lived far away from him at Khulna with his father. He and his siblings stayed in their maternal uncle's home at Netra in Diamond Harbour. He had heard with trepidation how elders discussed in hushed tones how critically ill his mother was and how helpless his father felt because he was unable to carry on her treatment due to lack of funds. The boy prayed with full devotion for some divine intervention that would save his mother. He yearned to see her benign face but his prayers fell on deaf ears. His mother died. The boy was shattered. Nil Ratan Sircar was reported to have shared with his grandchildren that it was this early loss of his mother to an unknown disease that led him to study medicine, as he wanted to know the cause of her death.
Sarkar's early education began in Baharu High School. Despite the family's modest means, he moved to Calcutta to pursue his career in medicine. His efforts caught the attention of an Englishman who sponsored his study at the Campbell Medical College in the formative years from where he obtained vernacular diploma in medicine in 1879. Later, he went on to win a scholarship. He obtained the M.B. degree in 1888. Next year he earned his M.A. In 1890, he obtained the MD degrees from the University of Calcutta.
In 1888, Sircar married Nirmala, daughter of Girishchandra Mazumdar, a Brahmo missionary and became a Brahmo himself. The couple had six children, five daughters and one son. From 1890 onwards, the most important phase of his life began. About this time, he left service and started to practice independently. His success in the medical profession from the beginning was phenomenal. His professional skill, his practical outlook and power of coping with emergencies, the care and attention he devoted to his patients and above all, the confidence which he inspired in them obtained for him immediate and wide recognition. He travelled extensively to treat his patients, who included the ruling heads of neighbouring countries. He was a close friend of Rabindranath Tagore. Tagore had immense faith in Dr Sircar and often consulted him on health issues pertaining to his family members.
Dr Sircar believed in a balanced growth of humanities, arts and sciences. He was President of the Indian Medical Association for years, the Calcutta Medical Club which he started, Chittaranjan Seva Sadan, Chittaranjan Hospital, Jadavpur Tuberculosis Hospital. He was also Editor-in-Chief of the Journal of Indian Medical Association. He was instrumental in creation of College of Engineering & Technology at Jadavpur which has now been given the status of a deemed University. He was knighted by the British in 1918. His keen interests in academia saw him being closely involved in the foundation and administration of various national science institutes in Bengal. He was the Chairman of the first Governing Body of the Bose Institute, which is Asia's first modern interdisciplinary research centre. Sircar became the president of Medical Education Society of Bengal in 1922 and remained in the position until 1941. He was one of the enthusiastic founding fathers of the Science College of University of Calcutta. Sircar was involved in the formation of Indian Association for the Cultivation of Science and functioned as its President from 1939 to 1941.
In 1920 he travelled to England to represent the University of Calcutta at the Empire Universities Conference in London. At the conference, Dr Sarkar received the honorary degrees of DCL (Doctorate of Civil Law) of Oxford University and LLD (Doctorate Legislative Law) of Edinburgh University. Towards the end of his life, he was troubled by failing health and financial worries. His wife's death in August 1939 was a severe blow to him and in January 1940 he had a stroke. The end came at Giridih on May 18, 1943. He was born poor and died poor. His vast earnings were all spent in the service of his countrymen.