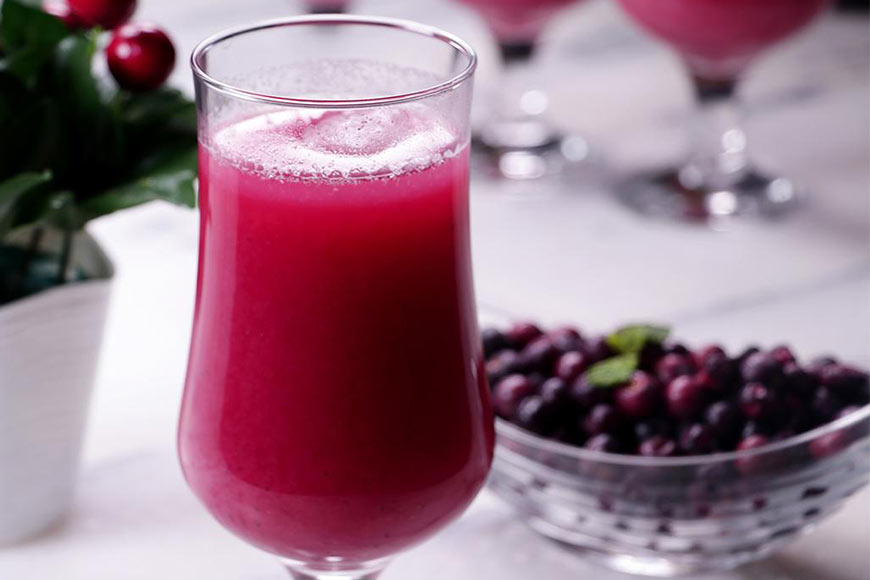 Ranjini Guha is an academician and passionate food blogger
It was during a walk in the busy Dalhousie area with a friend amidst the din and cacophony of tired people returning home I heard my friend inquiring about Phalsa with a fruit seller. The name Phalsa reminded me of the sing song tunes of Kaale Kaale phalse, sharbat wale phalse, thande meethe phalse, raseele phalse ….. the words reverberate fresh from memories of years ago when I used to visit my Pishi (paternal aunt) in Bihar during summer vacations. Seeing the Phalsa lovingly displayed in a hypermarket here in Kolkata after a few days, I decided to pick it up for my friend who yearned for the taste of his favourite childhood fruit which was so much part of growing up. Associated with such food memories are not just the taste but also the nostalgia about places and people no longer around. Food evokes a very strong emotive sense as we often try to search for a long-forgotten memory or attempt to recreate the taste which still lingers on.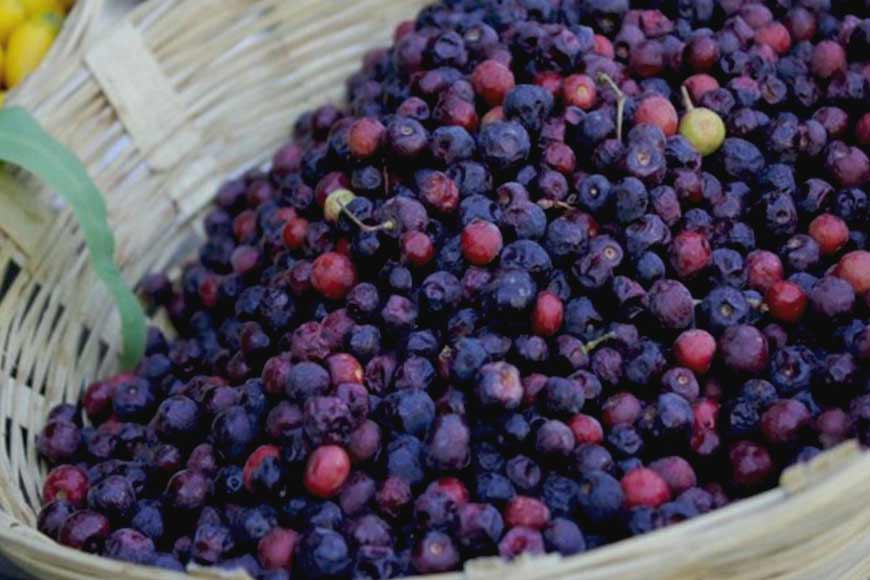 Phalsa
Phalsa an indigenous summer fruit-blackish purple berry with the scientific name Grewia Asiatica resembles blueberries to an extent and is indigenous to India. A thirst quencher, Phalsa is intrinsically linked to hot summer afternoons of our childhood days. Vendors calling out on cycles with wicker baskets along the deserted noon streets of Kolkata with Phalsas delicately wrapped in wet jute cloth, cousins rushing out to buy the cherished fruit, a little sprinkling of black salt on them and you have the whole afternoon to turn it within your mouth, close your eyes in happiness as the sweet tangy juice enveloped the senses. The taste of the berry depends on its ripeness. Hand plucked and very delicate in texture it turns reddish from a freshly plucked green one to a ripe purplish, one which is the most tasty.

The health benefits of Phalsa are multifarious. Astringent and a cooling agent they are excellent for heart and blood disorders, fevers and diarrhoea. With a low glycemic index they can well be a super food soon. A strong antioxidant with anti-bacterial properties they prevent dehydration during summer months. The benefits of Phalsa are well documented in Ayurveda treatises which highlights its anti-inflammatory property and antibiotic usages.
I remember spending Sunday afternoons along the balcony or the terrace with a book and a bowl of Phalsa enjoying the time. The fruit can be turned into a variety of delicacies. If it is a very humid afternoon, try preparing a Phalsa sherbat to be had in the evening as a mocktail or add gin to the pulp, some soda, crushed mint leaves, top it with ice and say cheers to your loved ones. If you wish to cool yourself after dinner try making Phalsa Mousse or Phalsa Popsicle for the kids around.
Phalsa drink
How to make Phalsa Mocktail and the Cocktail
• Wash the Phalsa well.
• Soak them in water overnight in a glass bowl.
• Add required sugar to water. The water will turn into a mystical purple and the sugar melt in it.
• Refrigerate this mixture. Take this out half an hour before you want to serve it.
• Mash the Phalsa with your hand, the pulp should be separated from the small seeds.
• Mix in more water and run through a sieve.
How to serve
• Pour the phalsa extract to the mixer tumbler.
• Top it up with some black salt, some roasted cumin powder and sprigs of mint leaves. Give it a light shake.
• Transfer into glasses. Finish off with soda or water and crushed ice.
Phalsa Mousse
• Combine the pulp of the berry with sugar and incorporate it into a light fluffy whipped cream and gelatin mix.
• Refrigerate for about six hours and serve as a desert on a hot summer evening.