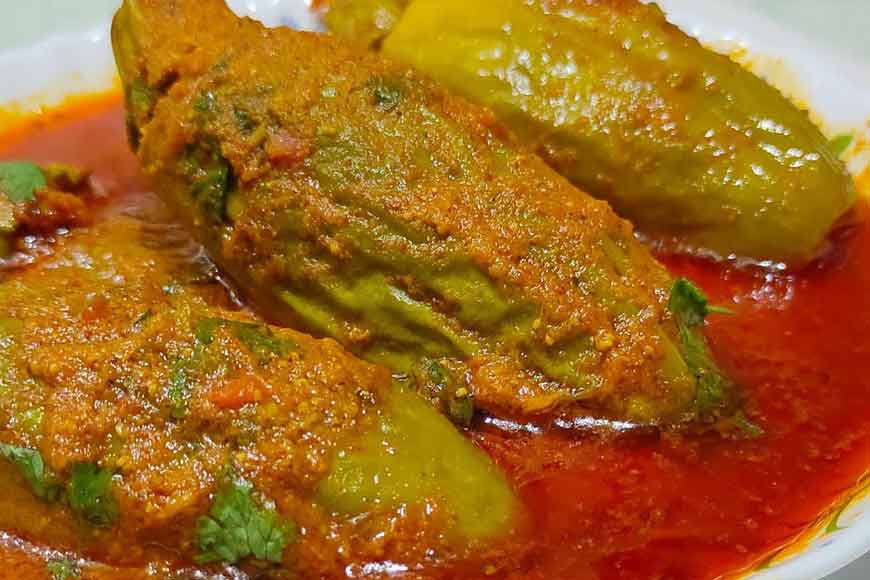 From the shores of Mediterranean to the shores of Bay of Bengal. That's the journey that Potoler Dolma – a delicacy in every Bengali kitchen made. Consisting of pointed gourd or parwal or potol the stuffed dolma traversed the sea route to reach the ports of Bengal. While some historians believe it came by way of the Turks during the rule of the Nawabs of Bengal, others believe it is a result of the integration of the Armenian and Jewish communities in Calcutta. Food-loving Bengalis always experimented with recipes and the result of that fusion was birth of this popular dish in Bengali cuisine.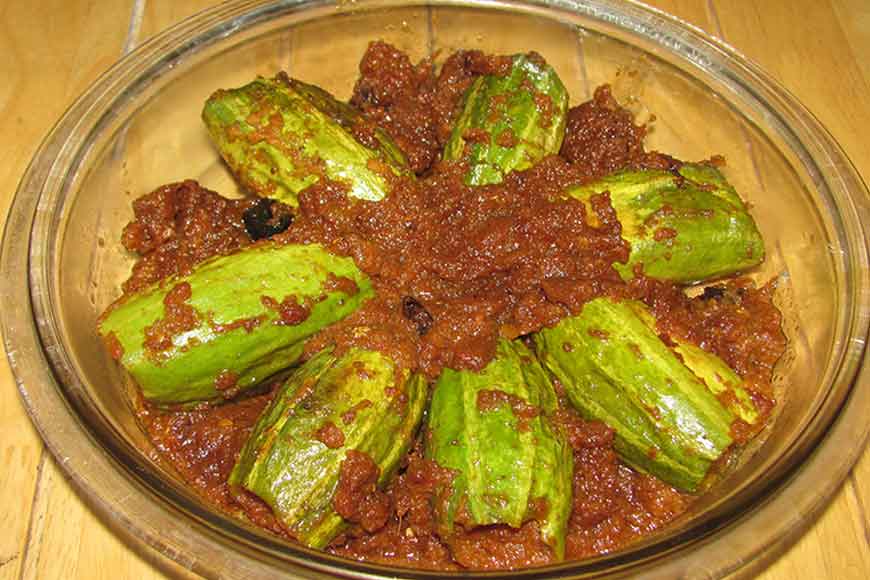 In the Mediterranean region, like the Balkans, Russia, Central Asia, the Middle East, common stuffing includes tomato, pepper, onion, zucchini, eggplant, and pointed gourd. The filling generally consists of rice, minced meat or grains mixed with diced onion, herbs like dill, mint or parsley and spices to give them an exotic blend. Dolma has been a part of Middle Eastern cuisine for centuries. It is a common dish in Iraqi cuisine, which includes stuffed cabbage leaves, onions in aubergines cooked in tomato sauce. Over time, regional variations developed. In the Persian Gulf, basmati rice is preferred, and the flavour of the stuffing may be enhanced using tomatoes, onions, and cumin. The word is thought to have been derived from 'dolmak' or 'dolmade' —a Turkish word that means 'to be filled, be full.'

The dolma of Bengali kitchens have stuffed fish, shrimp, meat, or vegetables along with poppy seeds, grated coconut and/or raisins. Potoler dolma has become a local landmark dish in Bengal and is served even at marriage parties and other occasions as a delectable dish. Some believe the immigrant Armenians of Bengal introduced dolma to us. Armenians migrated to India in the 16th century, to escape Turkish persecution. As the community spread, so did their trade and they landed in Calcutta, which was then the trading hub of European India. They imported expensive Venetian glassware, amber, wool, swords and guns, in exchange of spices, pearls, cotton, and precious stones from India. They made Calcutta their home and even the famous Grand Hotel of Kolkata, lovingly called the Grand Dame of Chowringhee, had the name of Armenian entrepreneur, Arathoon Stephen attached to it.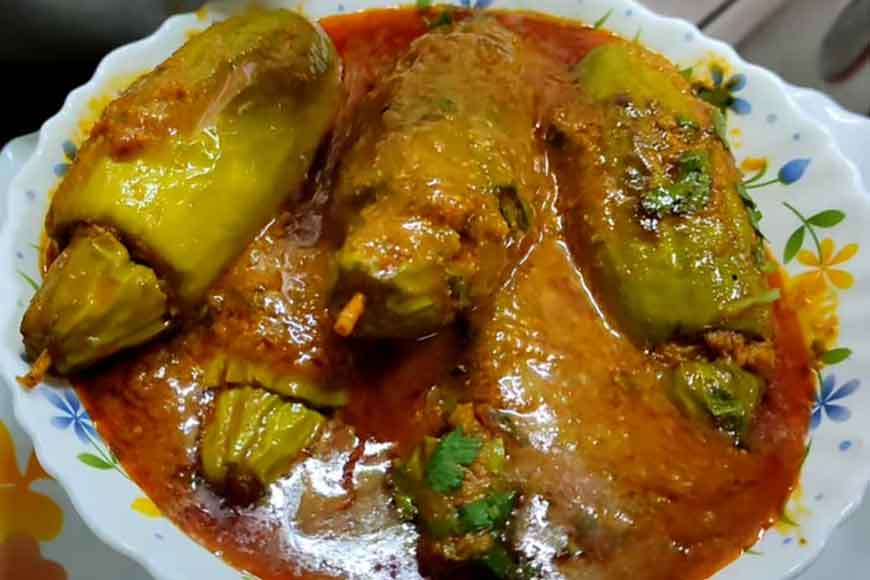 Armenians loved fine food and dining and gave lavish Christmas lunches and club dinners and invited the rich Bengalis. Food historians believe on such parties Bengalis were probably introduced to Potoler Dolma.
Bengalis also use soaked gram flour with ghee, cumin powder, hing, chillies, ginger, peanuts, and grated coconut in the stuffing making vegetarian dolmas unlike their Armenian counterparts. Once cooled, this is stuffed into a peeled and hollowed-out pointed gourd. Then, it is fried and set aside. Food writer Chitrita Banerji in her book, Bengali cooking: Seasons & Festivals, claims that other gourds are too watery to reward a mock meat-like, succulent bite and hence Bengalis chose Potol. Other delicacies are Keema potoler dolma made from goat meat stuffing.