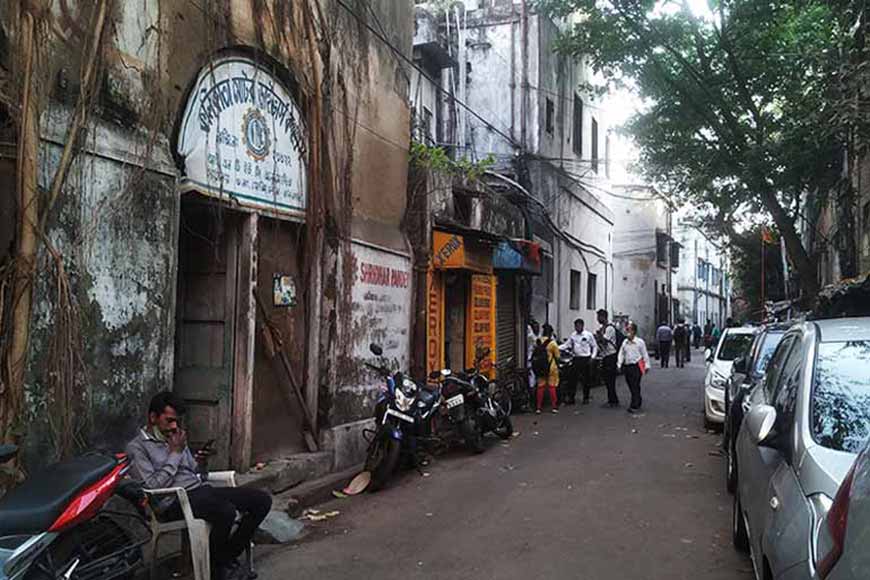 Kolkata's conventional 'office para' that developed around Tank Square during British rule was christened Dalhousie Square and later, after Independence, named Benoy-Badal-Dinesh Bag (BBD Bag) in memory of the three martyrs who laid down their lives for the country. Just opposite to Raj Bhavan's main gate, the narrow and now congested road from Wellesley Place to the Council House Street was earlier called 'Fancy Lane.' One might wonder the reason for such a peculiar name. There is a very interesting tale behind this.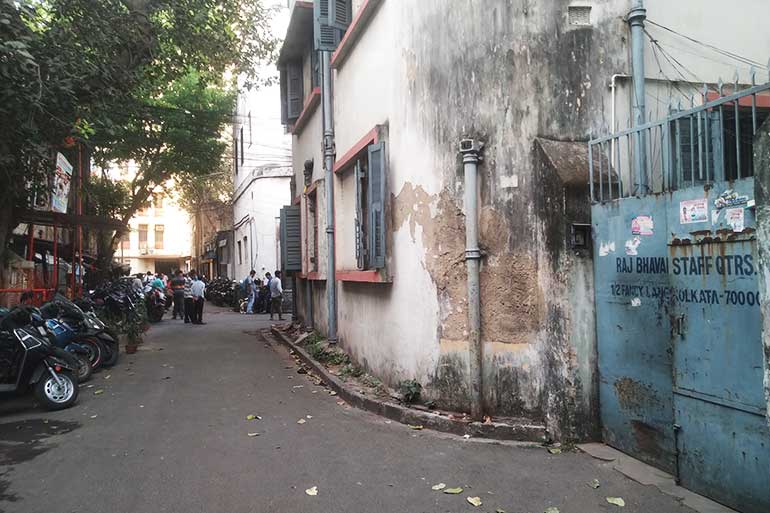 Bengali bibliophiles are familiar with Satyajit Ray's enduring creation, the professional detective Feluda or Prodosh Chandra Mitter. In one of his adventure stories, "Gorosthaney Sabdhan," Feluda is accompanied by his cousin, Tapesh Ranjan Mitter aka Topshe and popular thriller writer Jatayu (Lalmohon Ganguli) as they embark on a journey to rediscover the city. Their journey kicks off from Fancy Lane, an L-shaped street right by St. John's Church and we learn, this area was infamous for public execution by hanging. Like many other vernacular words, the street's name was inaccurately pronounced by the British and 'Fancy' (phansi in Bengali) Lane stuck on to the street till recently when it was re-named Pannalal Banerjee Street.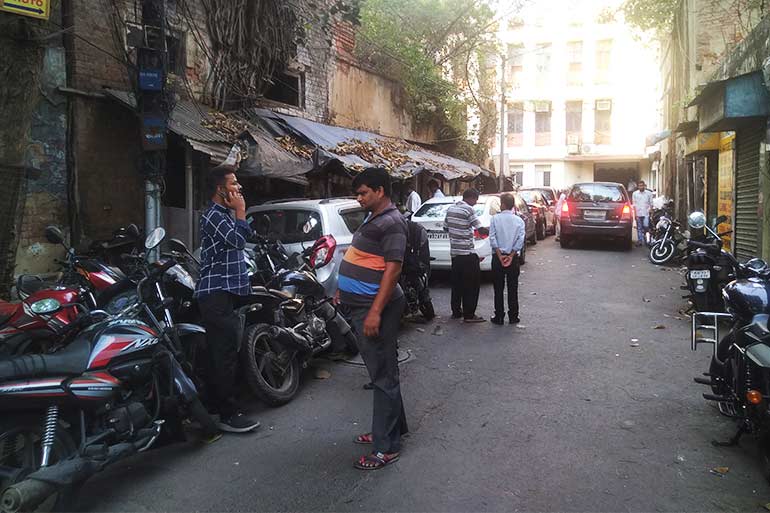 Towards the end of 18th century, before the coming of the British, the Mughal court systems were followed arbitrarily by local landlords. Judgments were lopsided and extremely harsh, mostly based on whims and fancies of local zamindar. He had the authority to send anyone to the gallows for petty crimes like theft. The lawbreaker or miscreant would be hanged to death and the execution would take place on Fancy Lane. The area was at that time secluded and densely forested. A narrow rivulet named Hastings River flowed here. The area was infested with 'Thagees' (armed robbers) who mercilessly killed their victims after looting their belongings. People were weary of their brutality and officials of East India Company who arrived in Calcutta in the initial years were easy victims of these dacoits. So, whenever any member of a gang would be nabbed, he would be executed publicly to instill fear in the minds of his gang members and others. The canal was later filled up for construction of Hastings Street, later rechristened Kironshankar Roy Road.

Prior to the arrival of East India Company, the judicial system in India neither adopted proper procedures nor had a proper judiciary or law court from ancient India till the Mughal reign. The process of litigation in Hindu was served either by the caste elder or village Panchayats or zamindars whereas for Muslims, a Qazi supervised the litigation issues. If there were a discrepancy, the reigning monarchs of a particular region were considered as fountainhead of justice. Death penalties were meted out arbitrarily and following medieval tradition, executions were carried out in public. Later, the corpses were made to hang from high branches of trees for public display. In fact, the area that marks the present Old Court House Street was the site of the podium where public executions were carried out. With a proper scaffold in place, incidents of hanging increased manifold on Fancy Lane. Another popular form of execution was 'Durum Thoka' or blowing up by cannon.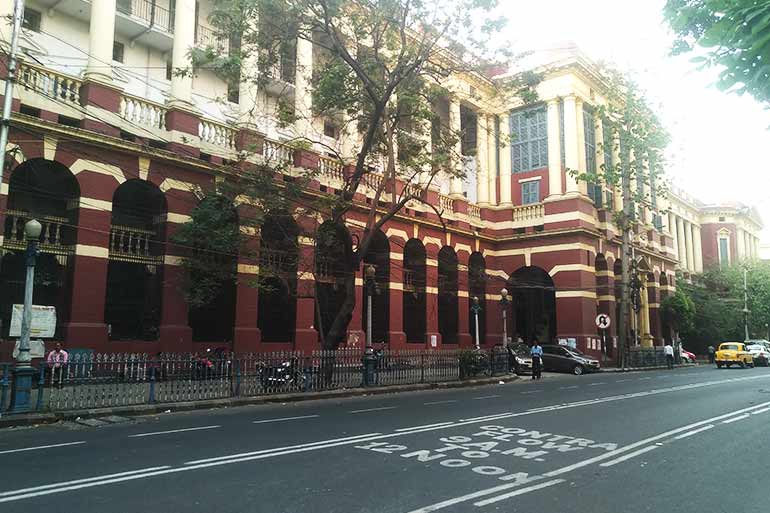 The year was 1800. There was a huge hue and cry in the city announcing public execution of one Brajamohan Roy at Fancy Lane. Drummers were dispatched to different parts of the city to kindle mob frenzy and gather a sizeable crowd on the scheduled day to witness the hanging. What was Roy's crime? He had stolen a fancy expensive watch costing a princely amount of Rs 25! Justice was meted out in the most ridiculous manner and petty criminals, mostly from poor families were dealt with severity. Capital punishment was pronounced at the drop of a hat. The tall robust trees of Fancy Lane bore silent witness to the crime perpetrated on poor subaltern people.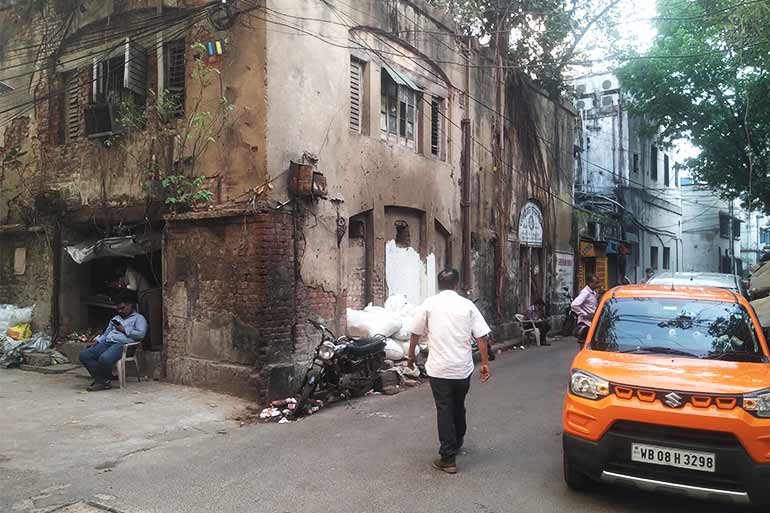 The new swanky Kolkata of the 21st century is now a mixed bag metropolis where contradictions coexist seamlessly. Most of the former British street names have changed and the city's façade has undergone a metamorphosis but beyond that lie vignettes of another era lost in the annals of history.