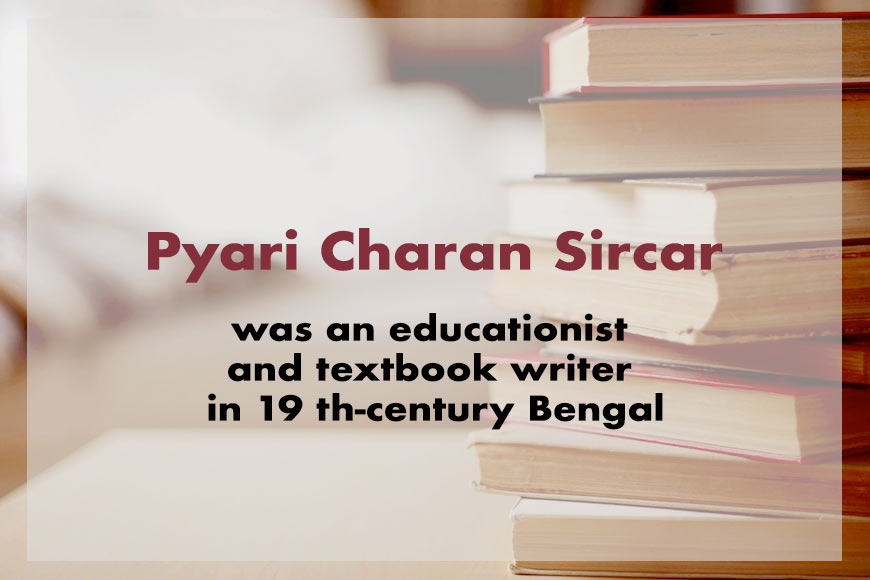 It was the First Book of Reading for Native Children published in 1850. Even Rabindranath Tagore was initiated to the English language through this book in his childhood. Pyari Charan Sircar (1823–1875), was an educationist and textbook writer in 19th-century Bengal. His series of Reading Books introduced a whole generation of Bengalis to the English language, sold in millions and were translated into every major Indian language. A close friend and associate of Ishwar Chandra Vidyasagar, Sircar was a social reformer and a pioneer of women's education in Bengal and was called 'Arnold of the East.'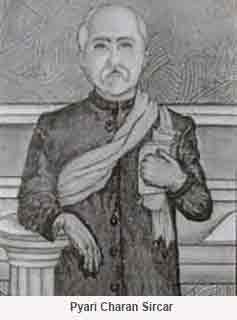 Born on January 23, 1823 at Chorbagan in North Calcutta, his family hailed from Taragram in Hooghly district and his family's original surname was Das. For services rendered, the Nawab of Bengal had conferred the title 'Sarkar' to Pyari Charan Sircar's ancestor, Bireshwar Das. Bhairav Chandra Sarkar, Pyari Charan's father, had become quite wealthy as a ship chandler serving the East India Company, and the family represented the new educated middle class (bhadralok) class. Sircar was educated at David Hare's Pataldanga School and admitted to Hindu College. He was a brilliant student and throughout his academic career, he received scholarships and Gold Medals for his illustrious performance. His classmates included such stalwarts as Bhudeb Chandra Mukhopadhyay and Michael Madhusudan Dutt.
In 1843, his academic life ended abruptly as his father and one of his brothers died suddenly. His eldest brother was working in Hooghly and could only send money to their mother. But in those days, Hindu widows had little standing in the family and she was simply turned out of the ancestral house along with Sircar and his younger siblings. At this juncture, he was forced to leave college mid-way and take up a job as a teacher at the Hooghly School. In the same year (1843) his essay 'On the Effect upon India of the New Communication with Europe by Means of Steam' appeared in the Department of Public Instruction's Report on Education.' Sircar was transferred to Barasat School in 1846 as Headmaster and he worked in that post till 1854. The school was later named Barasat Peary Charan Sarkar Government High School in his honour.
During his stint as Headmaster in Barasat, Sircar was approached by two siblings, Nabin Krishna and Kali Krishna Mitra in 1847. They wanted to fund a private school for girls with Sirkar's help. Sircar agreed readily and the school (later named Kalikrishna Girls' High School) began operations, but Barasat was an extremely conservative Brahmin-majority area and the residents were outraged at this move. Several landlords offered rewards to have Sirkar assassinated.
At this juncture, John Elliot Drinkwater Bethune stepped in to help. He encouraged the financiers to carry on the good work. The opposition weakened gradually. Bethune visited the Barasat school in 1848 and was so impressed that in 1849 he set up Bethune School for Girls in Calcutta. Sircar continued his work for women's education and emancipation. He helped set up several more such schools, including a technical and an agricultural school for women. In 1854, with a stipend of Rs 200/-, he was appointed headmaster of the Colootollah School which he later rechristened as Hare School. In 1864, he started a girls' school at his residence and named it Chorbagan Baika Vidyalaya. This was the first girls school established by a Bengali. From 1875, the publication of a magazine for women, Banga Mahila started from the same premises under Sircar's supervision.
In 1863, he was appointed as a temporary lecturer at Presidency College, Kolkata, and in 1867 he was made permanent. There was some opposition to this move initially as he had not completed his education, but Sircar's abilities were plainly evident to the authorities.
Sircar continued his campaigning for women's rights, donating Rs 2,500 (then a huge sum of money) to the Widow Remarriage Fund in 1869. In 1873, he became a member of the working committee of Keshub Chunder Sen's Society for the Suppression of Vice in Indian Society. He was also associated with the Bengal Temperance Society. Sen later took up his work on temperance in Indian Reform Association.
Even after he was appointed as Assistant Professor at Presidency College, he used to visit Colootollah School and take a few classes whenever he could. He was a very meticulous teacher and always corrected his students' work minutely. He also insisted that they learn practical skills as well and used to teach them gardening. He could draw and paint very well. In fact, he had a natural draughtsman's flair and he wrote 'Outlines of the Geography of India' (1860), Second Geography (1869), Primary Geography, Geography of India (1872), Historical Chart of England, Native Child's Arithmetical Table (1874) , The Tree of Intemperance etc. .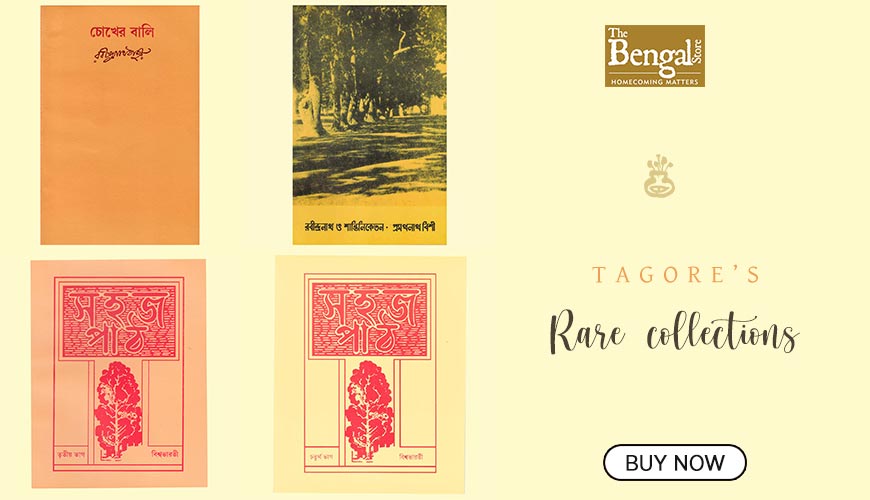 The First Book of Reading for Native Children was published in 1850, probably by the School Book Press, and the rest of the Reading Books (numbers two to six) came out between 1851 and 1870, not necessarily in sequence. In 1875 Sircar's friend and colleague at Presidency College, E. R. Lethbridge, proposed a revision of the books and began negotiations with Thacker and Spink of Calcutta to republish them. However, at around this time Lethbridge was contacted by Macmillan and Company and (rather unethically) he gave the books to them. Thacker had already printed a few copies and when this was discovered Macmillan had to buy them up and soothe Thacker's ruffled feelings. Macmillan was looking for a book series that was already in the market and doing well financially so that the company could use it as the launching pad to begin publishing business in India.
Sircar played a significant role in Bengal Renaissance. Apart from his active involvement in advancing women's education, he played a pioneering role in the teaching of agriculture in a scientific manner. He set up a vocational training centre for the children of women workers and was instrumental in opening many new schools. He was one of the patrons of Hindu Mela.
He took charge of editing the government newspaper, Education Gazette in 1866, but resigned from that position when he was not allowed to publish certain news. He took a leading part to promote prohibition and was one of the founders of Eden Hindu Hostel.
He published two newspapers named 'Well Wisher' and 'Hitasadhak'. In 1875, while working in his garden, he cut his finger. The wound turned gangrenous and an operation failed to save his life. He died on September 30 and with him Bengali women lost a true friend, philosopher, and friend.
Story Tag:
Educationist, Bengal, Books