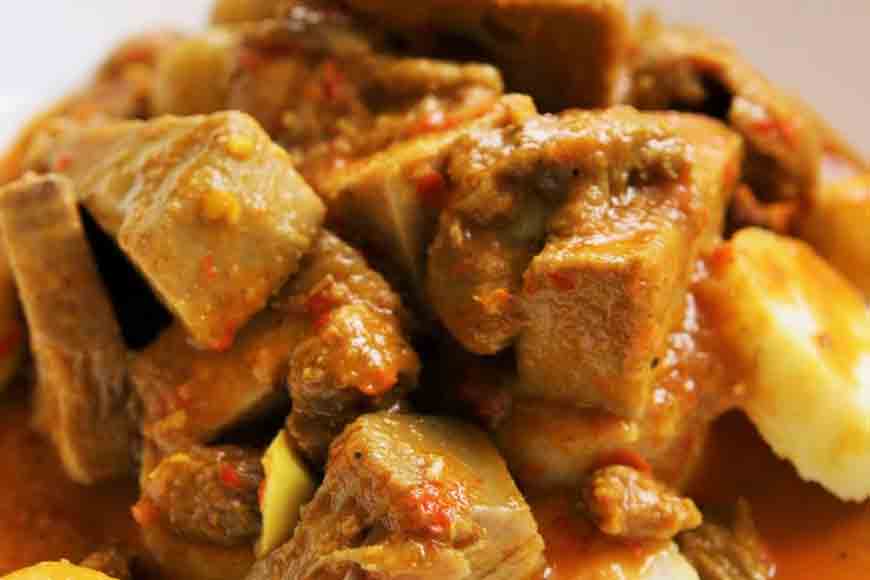 Natore is a peaceful and picturesque location in the Rajshahi district of North Bangladesh. The place is not just famous for its Rajbari, but was made immortal through the pages of Jibanananda Das' poems. Who can ever forget Natorer Banalata Sen? But this area is also well-known for its cook-book recipes. Today we bring an exclusive recipe of Natore known as Kancha Kanthaler Korma, made of what we call Enchor or unripe jackfruit.
RECIPE
Ingredients
• Unripe jackfruit: Half
• Ghee: 2 tablespoon
• Onion paste, ginger paste and garlic paste: 1 tablespoon each
• Cumin and coriander paste: 1 tablespoon each
• Turmeric powder: ½ tablespoon
• Salt and sugar to taste
• Garam masala powder/ paste: 1/2 tablespoon
• Bay leaf: 2
• Oil: ½ cup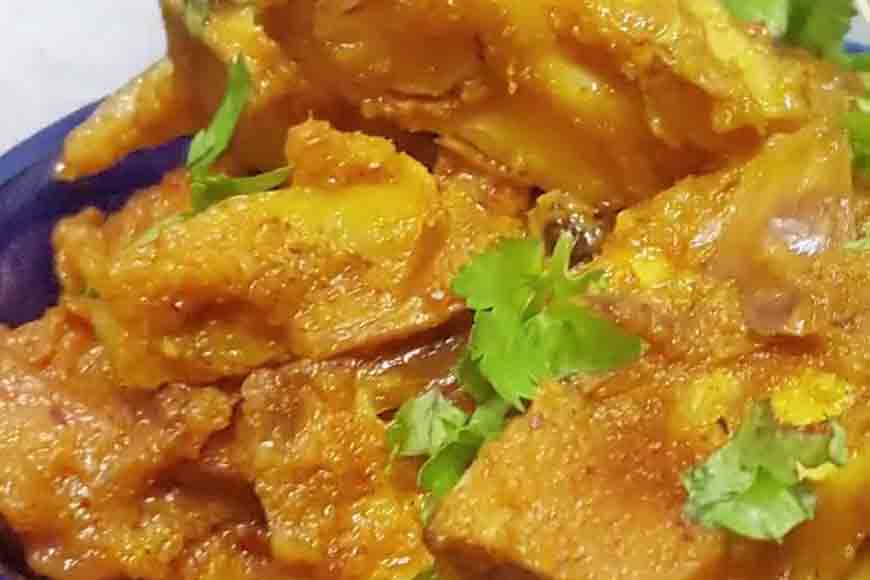 Procedure:
1. Cut the unripe jackfruit to pieces.
2. Pour oil in the pan, put the onions and onion paste and then mix all the other spices.
3. Put the jackfruit and keep frying it on low flame so that all the spices get mixed well.
4. Now pour two cups of water and set it to boil.
5. Then put the garam masala and stir well.
6. Pour some ghee on the top, and the dish is ready.
7. Serve it hot with plain rice.