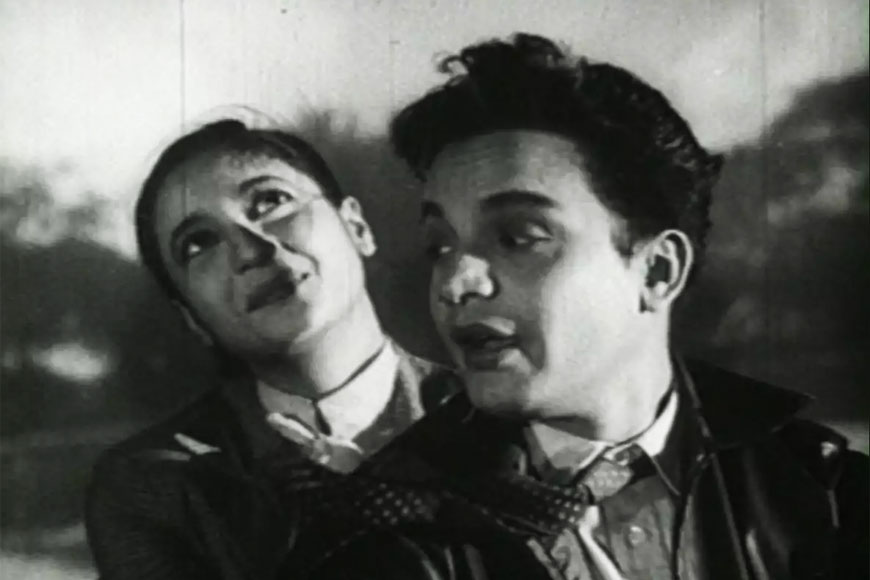 Beginning this week, we will be looking back at a few groundbreaking Bengali films and books for review, and we start the journey with Saptapadi, one of the most memorable films of Uttam Kumar's glittering career, an apt choice for his 96th birthday.
A conservative Hindu boy falls in love with an Anglo-Indian Christian girl. Boy's father is furiously opposed to the match. Boy and girl part company, life takes several unexpected and largely tragic turns, until they meet again in the unlikeliest of circumstances. And progress to what we would call an unhappy ending.
That, broadly speaking, is the plot summary of Saptapadi, based on a novel by Tarashankar Bandyopadhyay, directed by Ajoy Kar, and starring Uttam Kumar and Suchitra Sen. Released on October 20, 1961, the film has cemented its position as possibly the most romantic Bengali film of all time in the six decades since its silver-screen debut. A smash hit if ever there was one.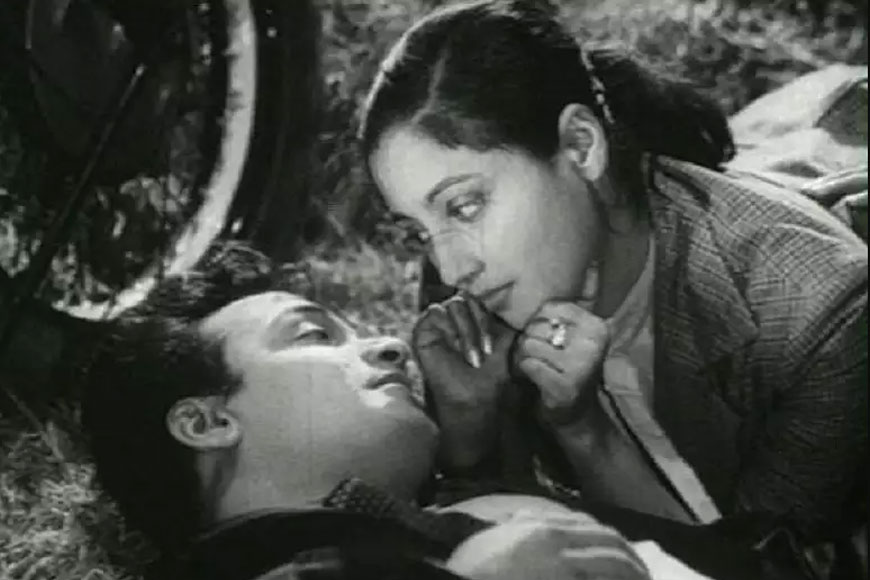 The thing is, we should also view it as one of the most important Bengali films ever made. If that seems like an exaggeration, consider the facts. Saptapadi is not just an interfaith love story set in 1940s India. The immortal love story of medical students Krishnendu and Rina Brown, embellished by Hemanta Mukherjee's stunning soundtrack, also gives us several insights into contemporary Bengali society, under threat from a combination of factors ranging from British rule to the impending world war.
It is a society in which modern education and value systems clash with age-old traditions, where the rigid stance of an ultra conservative father leads to disastrous consequences for his son. The story daringly takes on the bigotry represented by Krishnendu's father, and shows the son converting to Christianity not merely in solidarity with his lady love, but also as a silent protest against his father's attitude.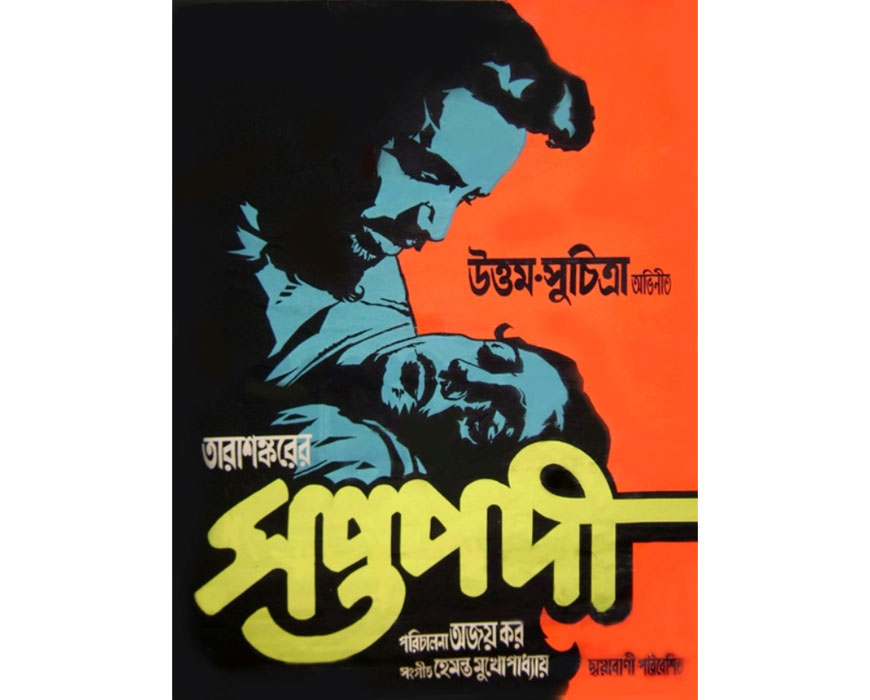 The film begins with Krishnendu (Uttam Kumar) running a makeshift military hospital in a village in Bankura. A drunk and unconscious woman is brought in one night, and as Krishnendu begins to examine her, he is shocked to realise that she is none other than his long lost Rina (Suchitra). The film then goes into flashback mode as we witness the intense and comical hostility between the two in college, and the sudden realisation of their love for each other following a performance of William Shakespeare's Othello (famously dubbed by Utpal Dutt and Jennifer Kendall), in which they play the leads.

The Calcutta portrayed in the film is one in which Indians, Europeans, and Anglo-Indians are gradually working out an uneasy but steadily improving coexistence. As societies and values collide and overlap, young people like Krishnendu and Rina easily overcome cultural and religious differences to find love and togetherness. Marriage seems a foregone conclusion until Krishnendu's father steps in. In today's times of widening religious divides, this film is an essential reminder of the hollowness and damage-causing potential of bigotry, and the healing power of love.
Apart from the riveting storyline, what makes Saptapadi worth multiple visits are the performances by Uttam and Suchitra, as well as the film's timeless songs. Uttam Kumar in particular is pitch perfect as the intelligent, daredevil, always cheerful Krishnendu, whose world is turned upside down once he falls in love and comes up against hard reality. The transformation from easygoing young student to angry and bitter rebel to a calm, serene social reformer is effortless and hard-hitting. As always, the Uttam-Suchitra chemistry is strong enough to scorch the screen.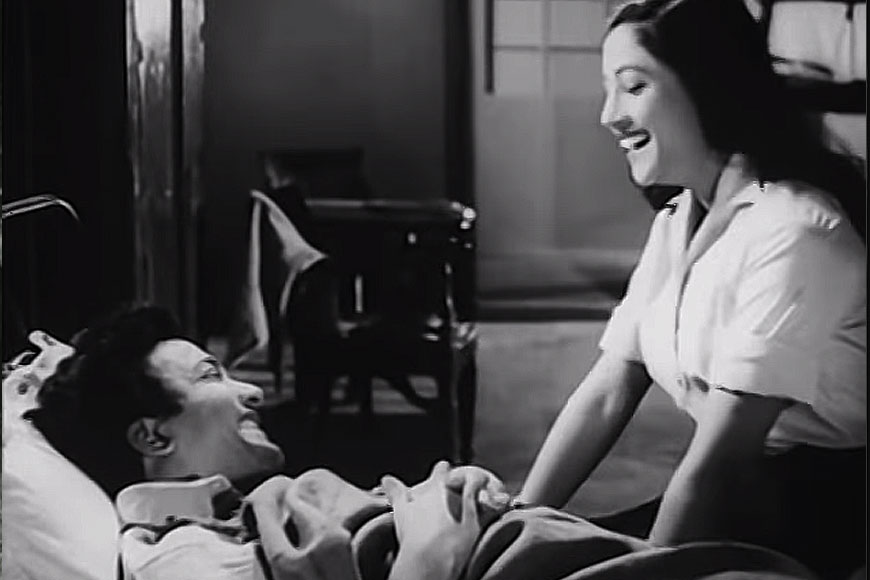 Ajoy Kar's skillful direction is yet another strength of Saptapadi. From the lighthearted, genuinely funny interactions between the young lovers to the serious and tragic events that overtake their lives is a shift which he handles easily. Despite their battle against established social norms, Krishnendu and Rina have the viewer rooting for them throughout. Krishnendu's father may be upholding traditional values, but he is ultimately a hate-filled man who will never let his son be happy.
Not surprisingly, Saptapadi won a National Award (Certificate of Merit for Second Best Feature Film in Bengali) in 1961, a Best Actress award for Suchitra Sen at the Moscow International Film Festival in 1963, and the Best Actor award for Uttam Kumar at the Bengal Film Journalists' Association Awards in 1962. If you still haven't seen it, now is the time to do so. And if you have, a repeat is always worth it.