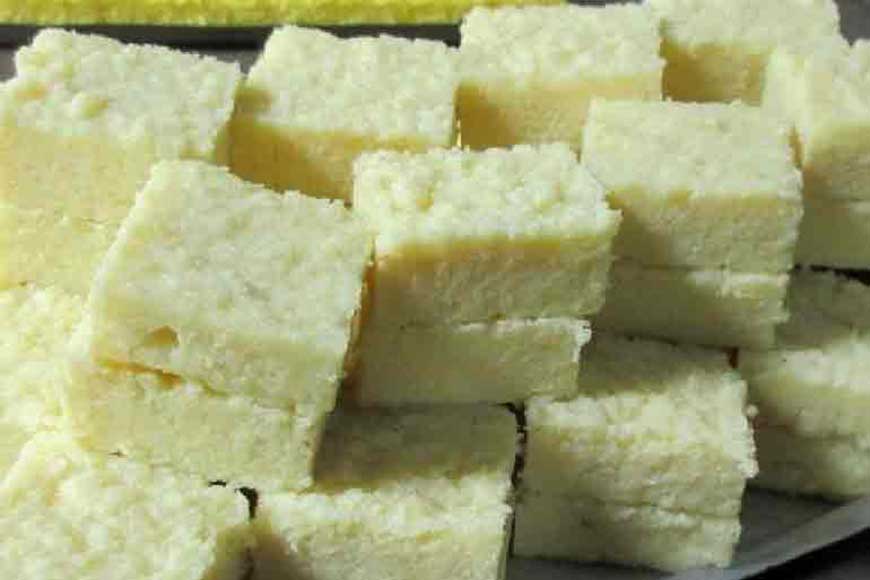 Have you heard of Shimurali? If not, probably you never tasted the king of Kaalakand! Not the ones, you get in the North Indian or Marwari sweet shops of Kolkata, but the ones that come straight from Nadia and considered to be an all-time delicacy. Just like we talk about Basirhat's Sandesh, Malda's Rasha-kadamba, Siuri's Morabba, Midnapore's Kheerer Gaja, similarly Kaalakand, has a history attached to Shimurali. This region prepares a Kaalakand that is unmatched in taste and is made from pure Buffalo milk. Nothing else is added to it and it is constantly churned and boiled slowly over the flame, till it turns into a thick consistency.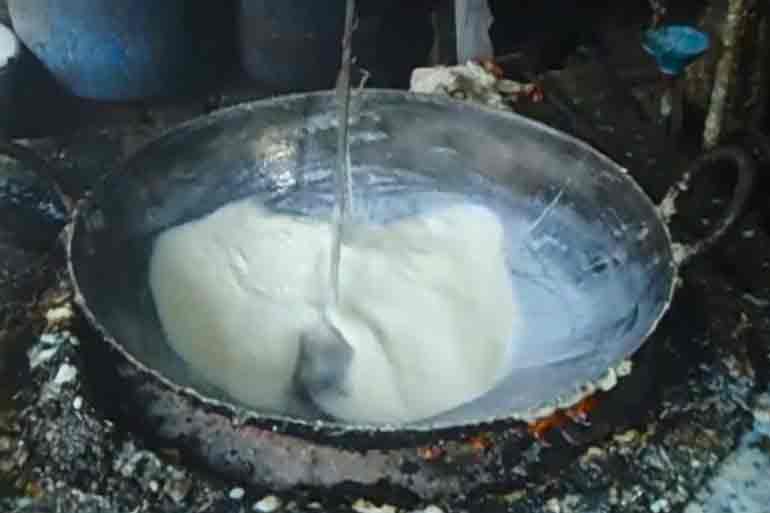 But how did Kaalakand of Nadia turn so famous. If you get down at Shimurali station, you will get to see an almost century-old shop known as Mahamaya Mistanna Bhandar. Owner Shankar Ghosh states the making of Kaalakand started from his grandfather's era. Though their sweets are made from pure Buffalo milk, yet they have a special way of boiling the same, that probably no one knows. This is what makes their sweet so outstanding.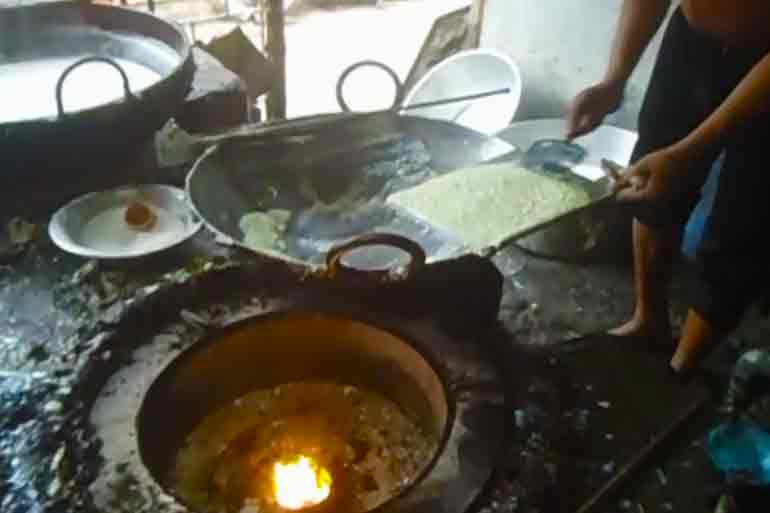 Interestingly, the milkmen who supplied milk to the sweet shop 80 years ago, still do down generations. Around 100 litres of such pure buffalo milk is purchased by Mahamaya every day. Each kilo of Kaalakand is sold for Rs 350 and per piece is Rs 7. So, if you have a sweet tooth, hop on the local train and get down two stations before Chakdah on the Krishnanagar line. And the shop is just beside the station.