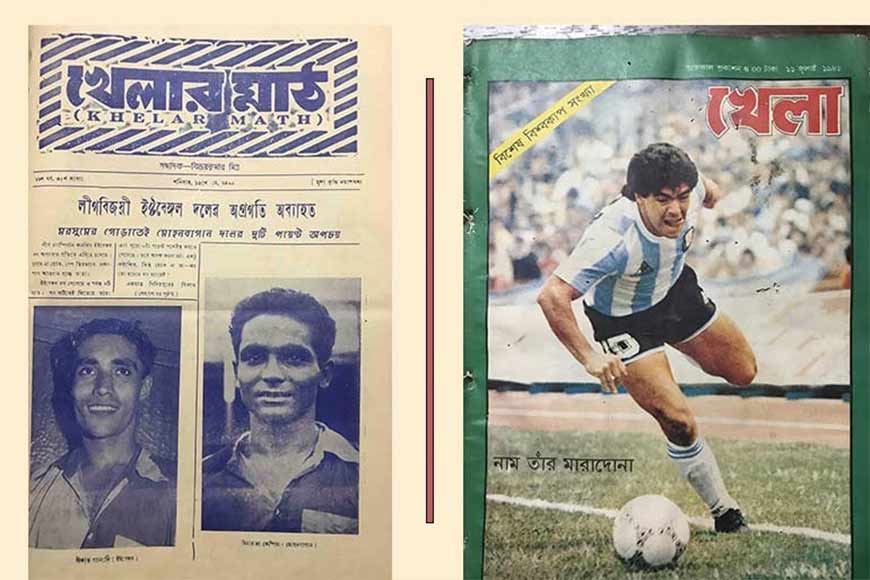 In every game, there is one winner. Yet all teams have a factor that binds them together - their supporters, who cheer from the gallery. They cry together, laugh together, and enjoy the match like an extended family. Such beautiful historic moments need to be retained so that the next generation gets to know how the feeling was back then. There are not many initiatives to preserve and retain the documents and materials related to sports in India. Although nowadays there are some sports museums being established, those are not enough. However, there are some entrepreneurs who, on their own initiative, have retained certain documents and materials that reiterate history and have kept the sports of the past alive.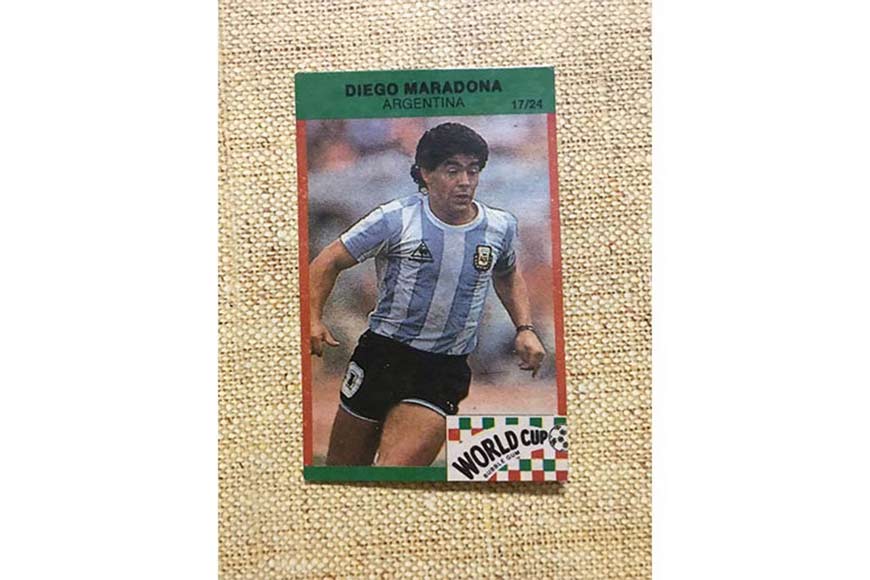 One such sports enthusiast is Sukanta Sensharma, who has collections of different materials and documents related to sports quietly tucked away at a house in Malanga Lane near Hind Cinema, Ganesh Chandra Avenue. Sensharma is a Chemistry teacher at Haryana Vidya Mandir in Salt Lake. He is crazy about sports and a die-hard fan of East Bengal. He is so attached to soccer that he can visualize Maradona in the Aztec stadium with the World Cup in his hands, or the 1983- Lord's Balcony, the World Cup, and Kapil Dev, legend Pele dribbling. This passion for sports has led Sensharma to collect a treasure trove of sports items from different old shops. According to him, "People of our country are crazy about sports, but that excitement is not seen when it comes to archives. Everything is archived in countries abroad. If such materials are not collected and preserved, then how will the athletes get their deserved value? And how will the next generation get to know them? Take, for example, football. Old match clips or records are rarely available. Many sports enthusiasts collect them on their own initiative, but there is no institutional initiative. Currently, there are some sports museums, but there are not many records of the decades of the 1950s or 60s."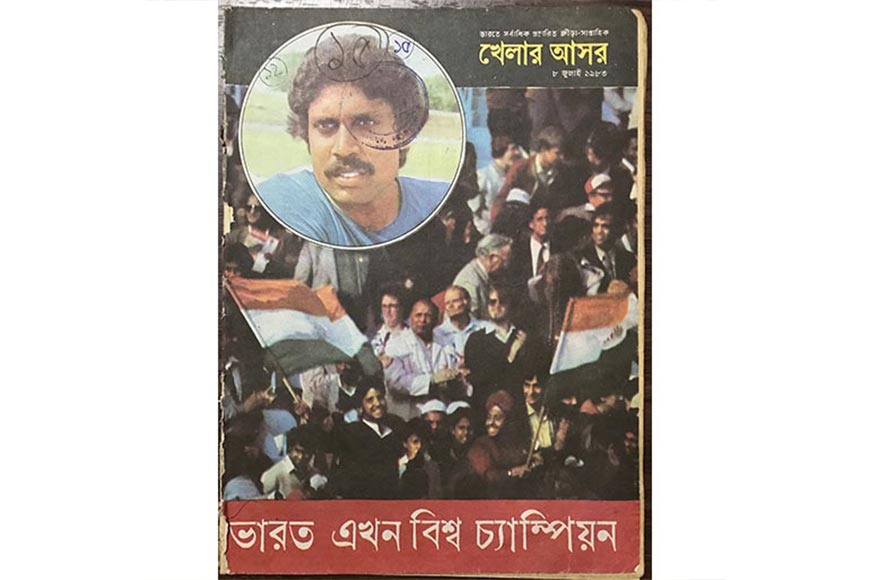 Bengal's oldest sports magazine, Khelar Ashar
He has many old and new magazines, tabloids, posters, paper cuttings, and so on. Many hard copies and soft copies contain the first cricket world cup edition (1975) of Sports Week magazine, the edition of "Khelar Ashor" newspaper after India's first cricket world cup victory, the 1986 football World Cup issue of Khela newspaper, the cover of which features an unstoppable Maradona running with the football at his feet, Anandabazar Patrika's coverage after the Kapil Dev-led Indian team won the World Cup, the 1962 issue of "Sport and Pastime" (Jakarta Asian Games special issue), the January 1966 issue, the 1983 world cup issue, and the 1983 world cup issue of Indian Cricketer Magazine in which there are interviews of Kapil Dev and Viv Richards. And the list goes on.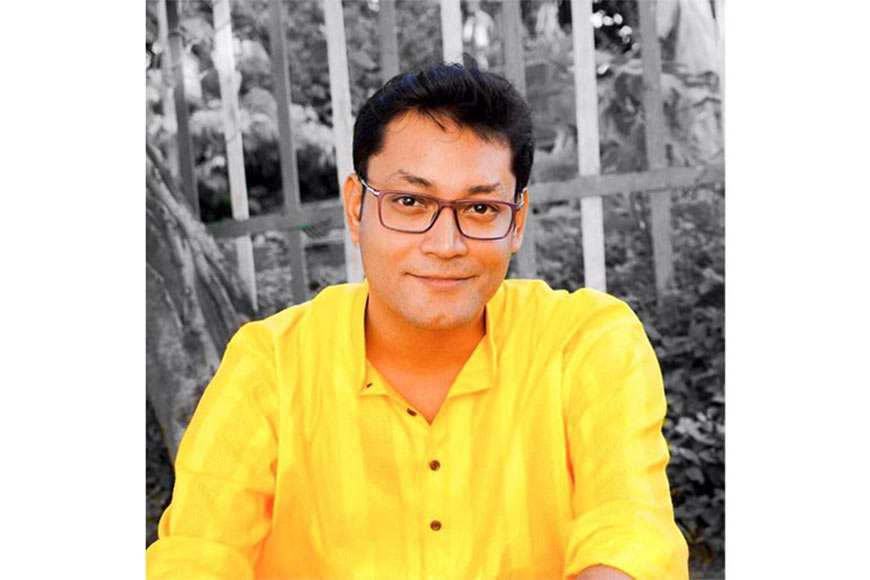 Sukanta Sensharma
Sukanta Sensharma is mainly a fan of cricket and football. He loves reading anything he gets hold of on sports. "Many sportsmen, sports researchers, and enthusiasts come to me, and I help them with varied information." His wife, Piu Adhikary, and his school colleagues and students help and encourage him to work. He started collecting in 2011. "I visit various shops. On holidays, I roam around the whole city in search of such documents. Many friends and acquaintances also help in collecting them. Some of these are imported. Some are exchanged with other collectors." He mainly collects newspapers from both India and foreign nations. The first issue of Sports World magazine in 1978, the first issue of Bengal's oldest sports magazines- Khelar Ashar (1977), the Olympics, the tabloid of "Gorer math", the first card of Maradona issued in this country, a feature on P. K. Banerjee in Sports, and Pastime magazine - all these are very valuable to Sukanta. The list includes Pele's Ediraff card from Italy (1974), Hungarian calendar cards featuring Pele in a Cosmos Club jersey, and so on. About 12,000 soft copies and 4,000 to 4,500 hard copies from the country and abroad are in his collection.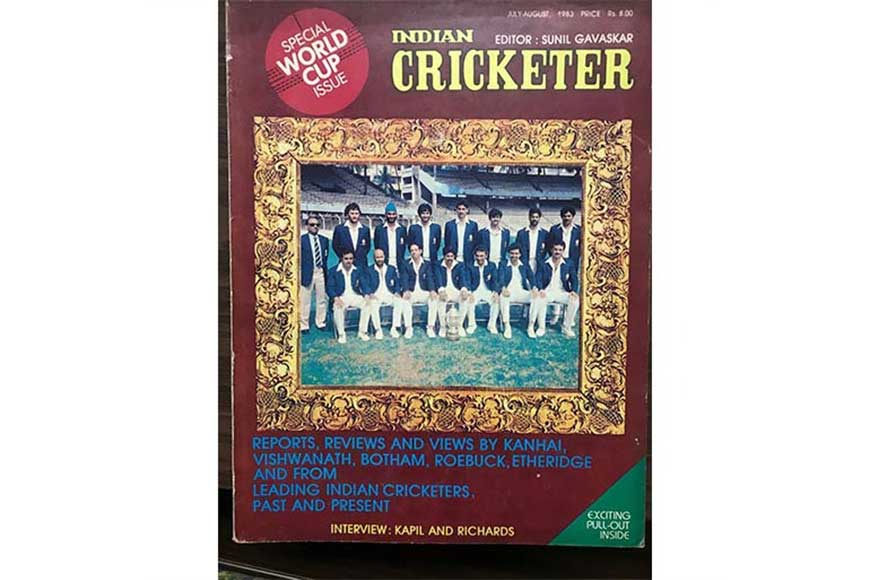 Indian Cricketer Magazine
From the tabloids of the '50s to the Baichung of the '90s, Omolo, the PK-Amal duel on the sidelines and magazines of the present day, has it all. Foreign magazines include World Soccer Magazine (England), Kicker Magazine (Germany), France Football (France), Guerin Sportivo (Italy), El Grafico (Argentina), etc. Sukanta collected these magazines mainly while teaching online through foreign portals from various collectors in Morocco, Russia, England, Germany, and Brazil. During the pandemic, Sukanta used to publish a sports magazine called 'Maidan' in a digital medium, which was distributed free of cost. Apart from Sukanta Sensharma, Sabyasachi Chakraborty and Vishal Das were associated with Maidan Patrika. Due to a lack of time, the work had stopped after one and a-half years.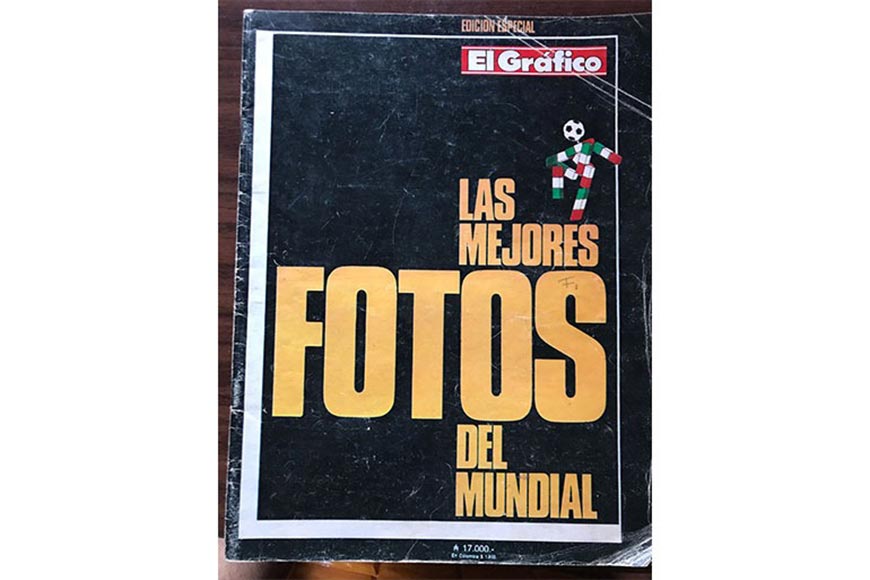 El Gráfico, an Argentine sports magazine
In today's digital age, everything is stored on the internet. Will the role of collectors like Sukanta change over time? To this, Sukanta stated: "Nowadays, everything is stored digitally. But only collectors can give information about games from the 50s, 60s or 70s, especially about the country's soccer. Scorecards or match results can be found on the internet, but reading the match reports that are in my possession provides a natural experience, as if watching the match again. With the increase in collections, I believe the online repository will grow as well. This collection means touching history and reaching out to the field, where the roars and shouts of the people still echo loud and clear."