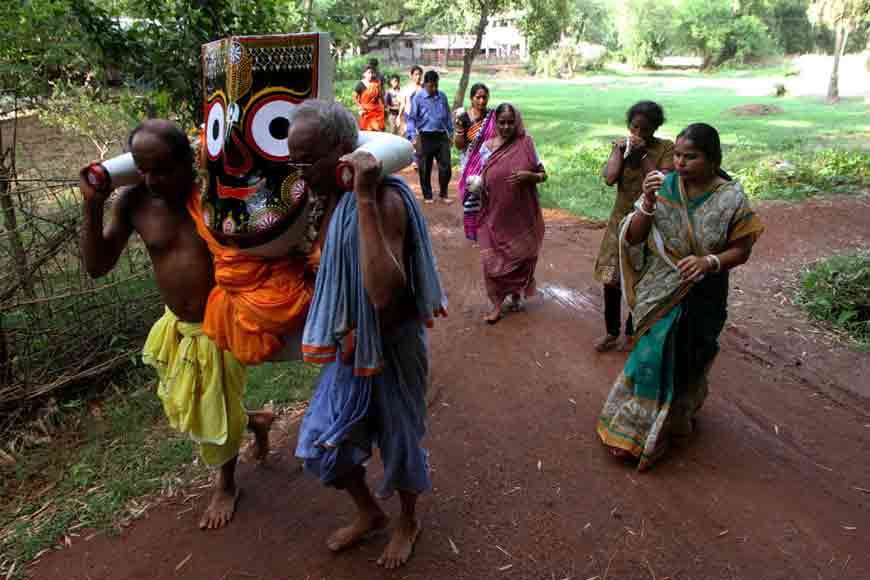 The rituals and offerings date back to late 19th century in the village of Keshiyari, District Medinipur , West Bengal, India.There is an interesting story about how this puja got started. On a summer evening, the Zaminder (landlord) of Keshiyari village, Mr. Padmolochon Dutta, was on his way back from the village inspection in and around his area when it started pouring.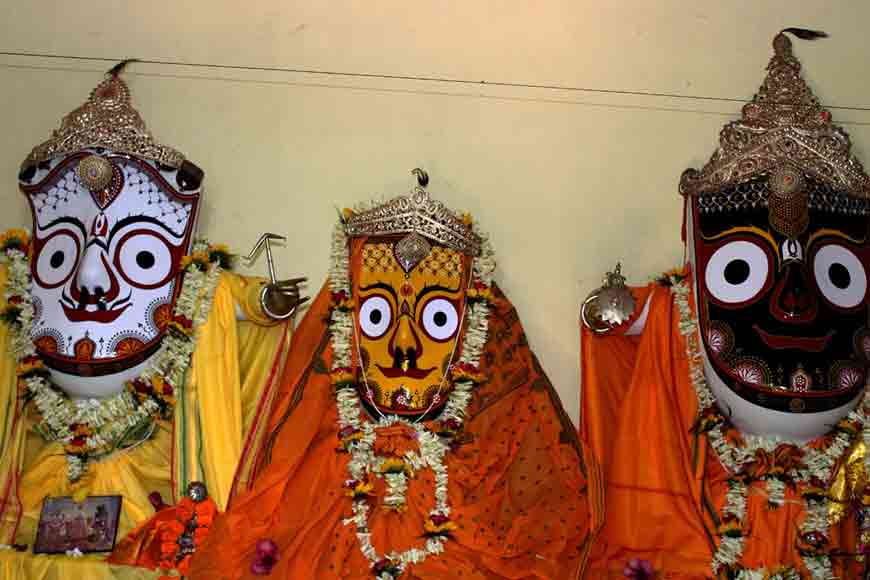 He took a shelter in an abandoned fort named Kurum Villa in the village of Gaganeshwar. It was an old and dilapidated fort.Waiting for the rain to stop, the zaminder got curious and started exploring the place. He came across a room with its doors shut. On opening the doors, he found wooden idols of Sri Jagannath Deb, Balabhadra and Suvadra inside the room— the same wooden idols which are which are still adorned and worshipped by the villagers even today.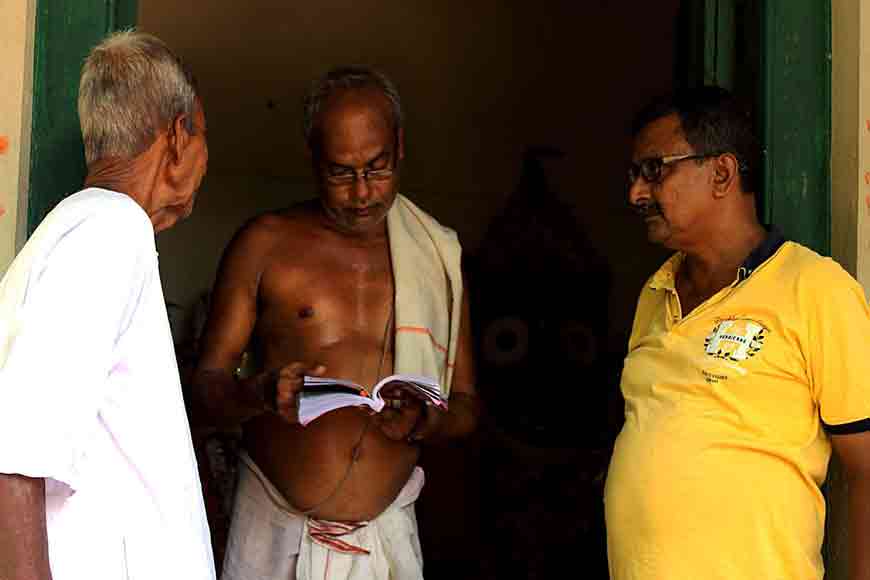 On unearthing the wooden idols, he had immediately called the villagers to know about it but to his dismay, nobody had an answer.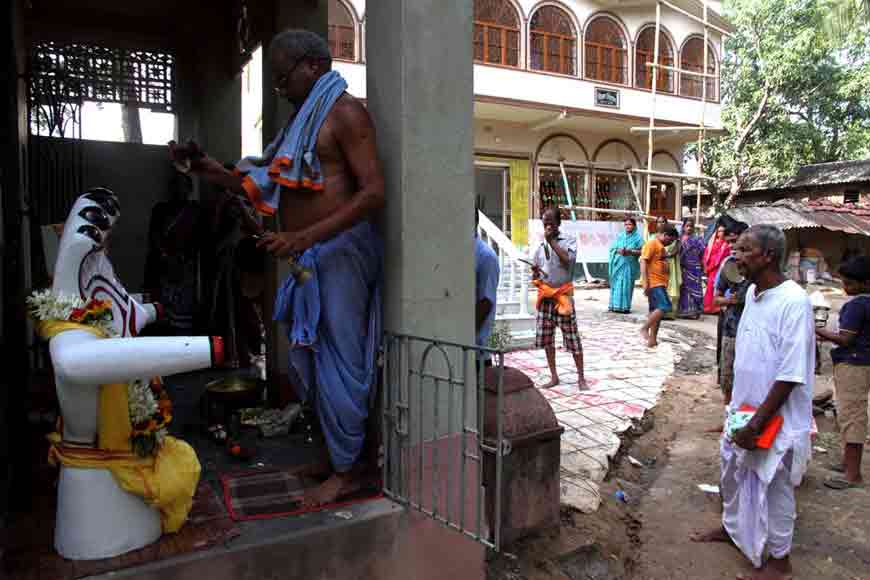 Deep down, Padmolochon Dutta had a feeling that the deities wish to get worshipped by from him, so he decided to bring the idols with him back to Keshiyari, his native village. He constructed a temple and right from then, the ritual has been going on and the century-old celebration is being taken forward by the later generations of Dutta family.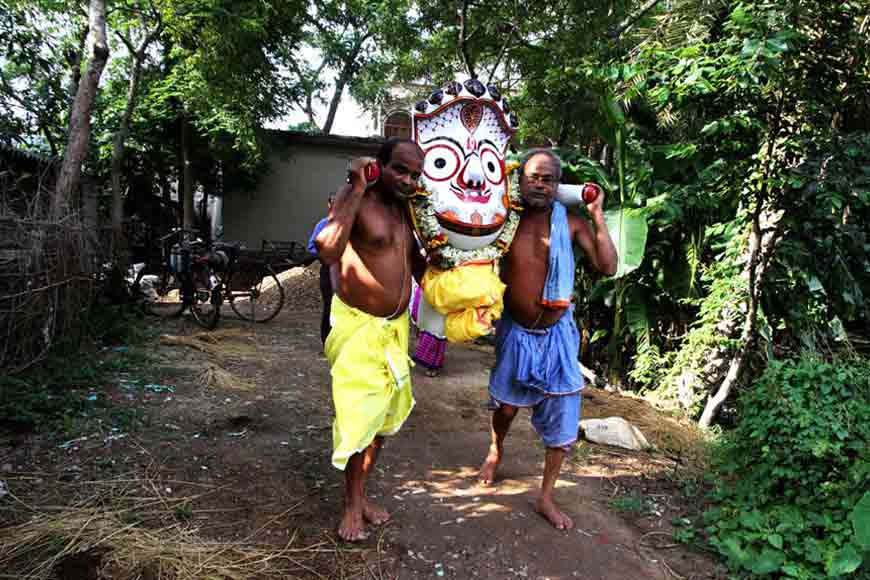 The rathayatra or the chariot festival at Keshiyari village is a bit different from that of the ones celebrated across the world.Over here, Lord Jagannath along with siblings Balabhadra and Suvadra are carried on the shoulders of the priest to their maternal aunt's place instead of the rath. The sight of that is unparalleled and is etched in one's heart forever. The Bhog (prasad) is distributed to all in the village visiting the temple on this auspicious day.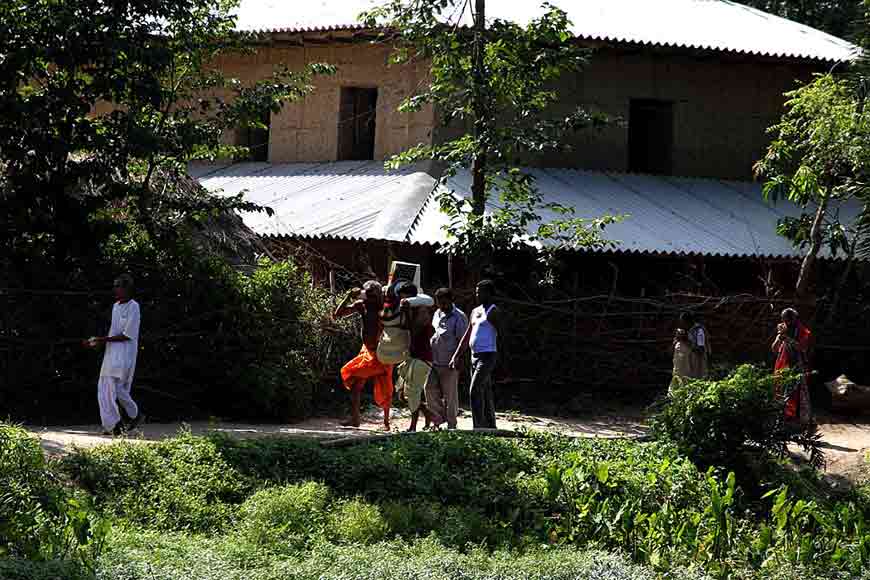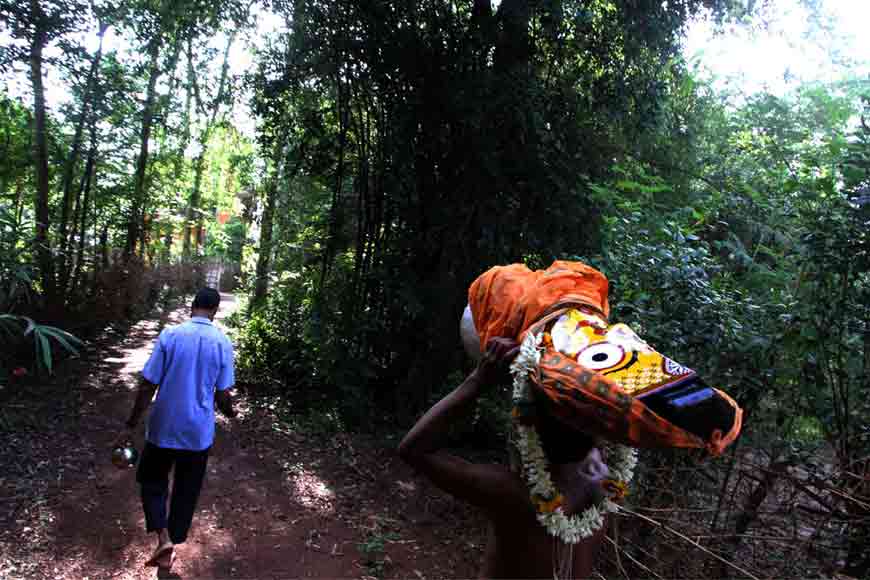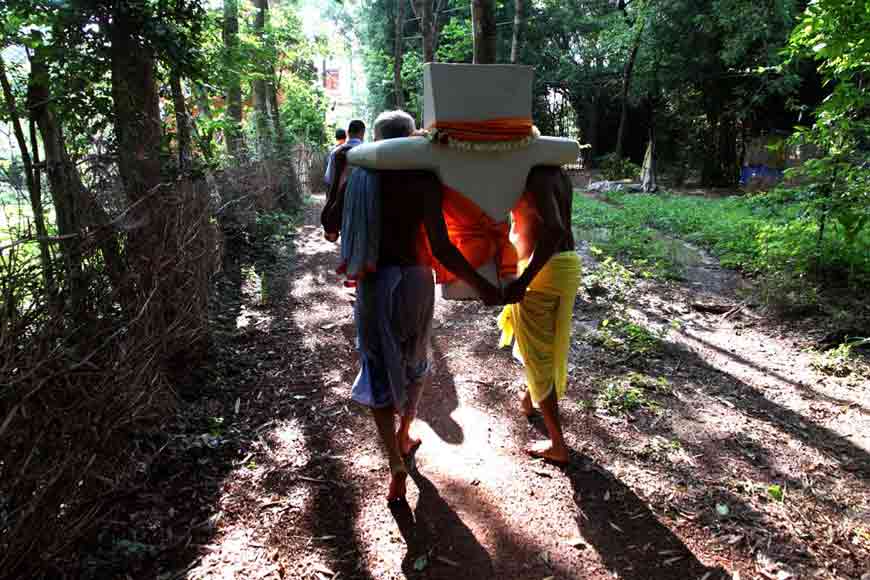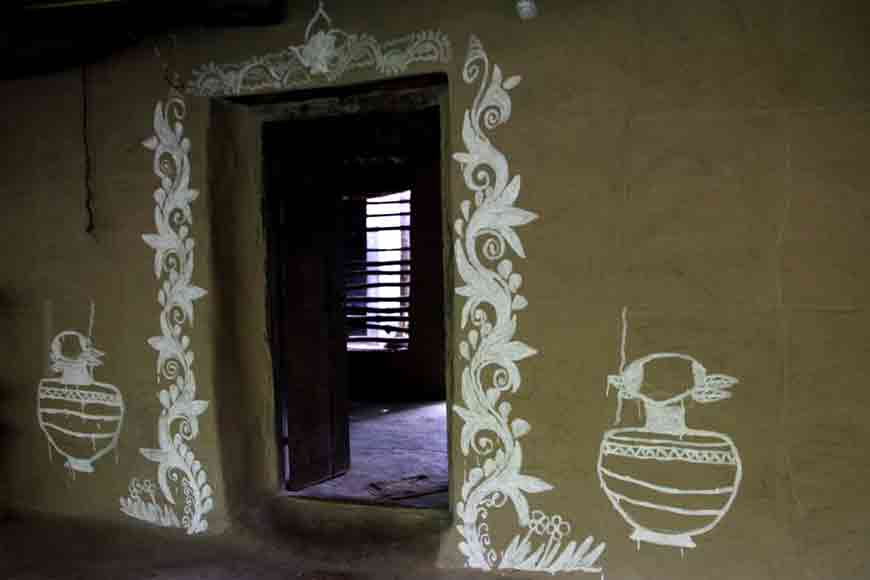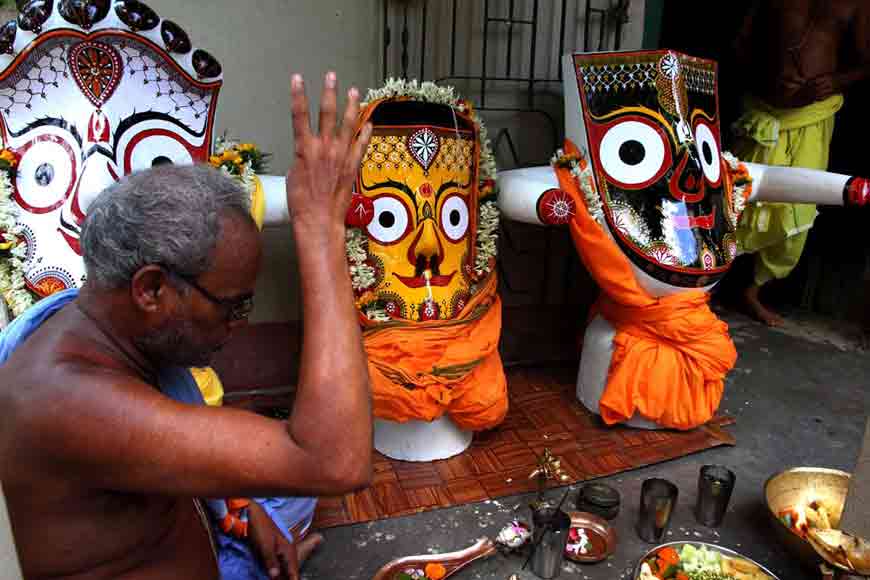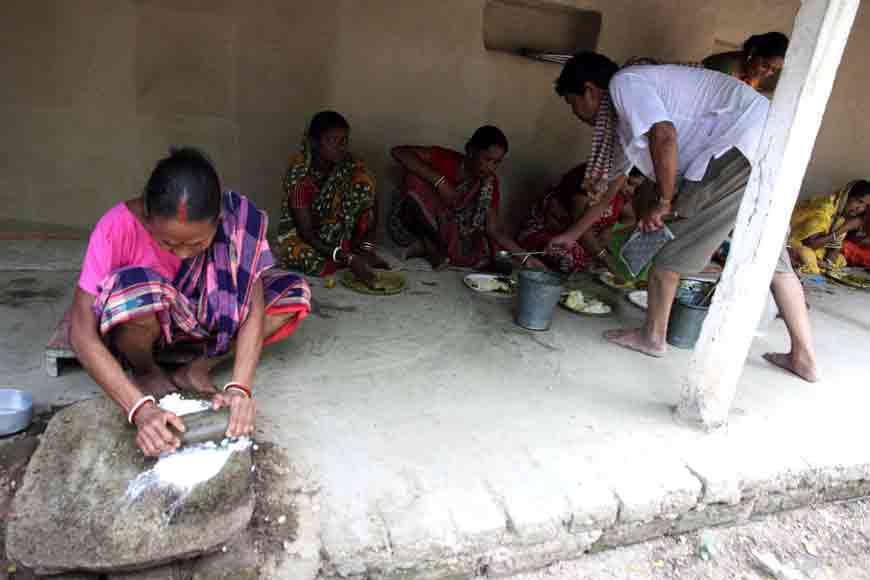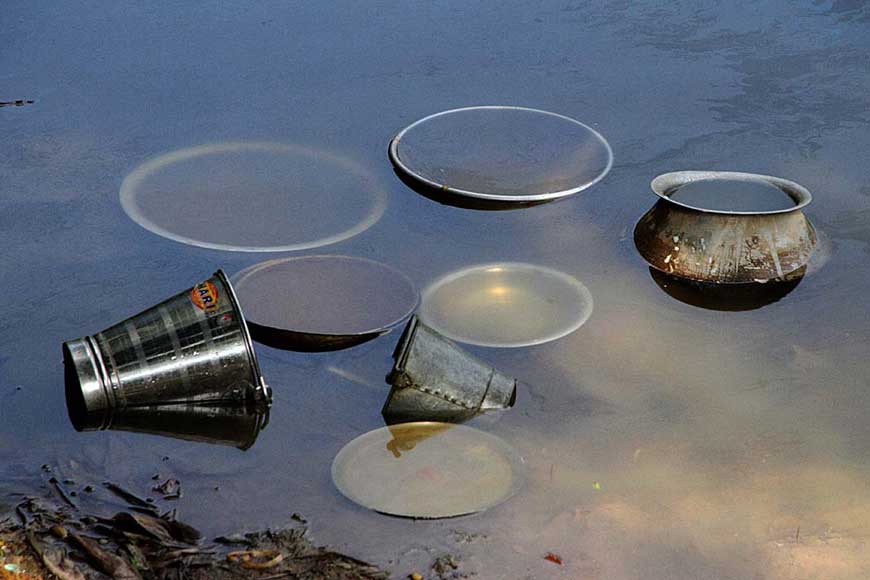 Story Tag:
Photograph of Bengal, Keshiyari village, Ratha Yatra