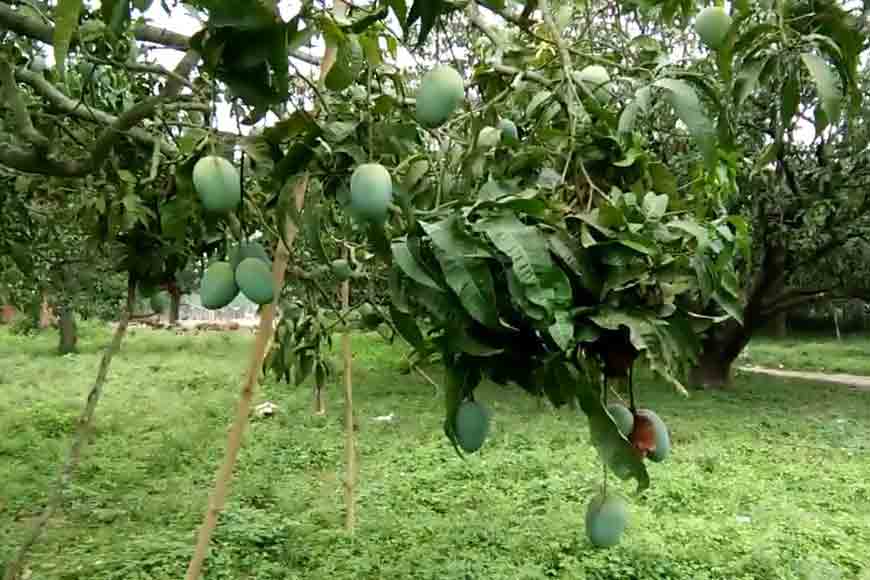 Prabha Shankar, Anupam, Bhaduri, Bhawani. These are just random proper names, right? Wrong. These are four of the more than 200 varieties of mango grown in West Bengal, possibly the highest number in India, and no matter how much we love our mangoes, most of us will probably admit that we cannot name more than about 10 varieties at most.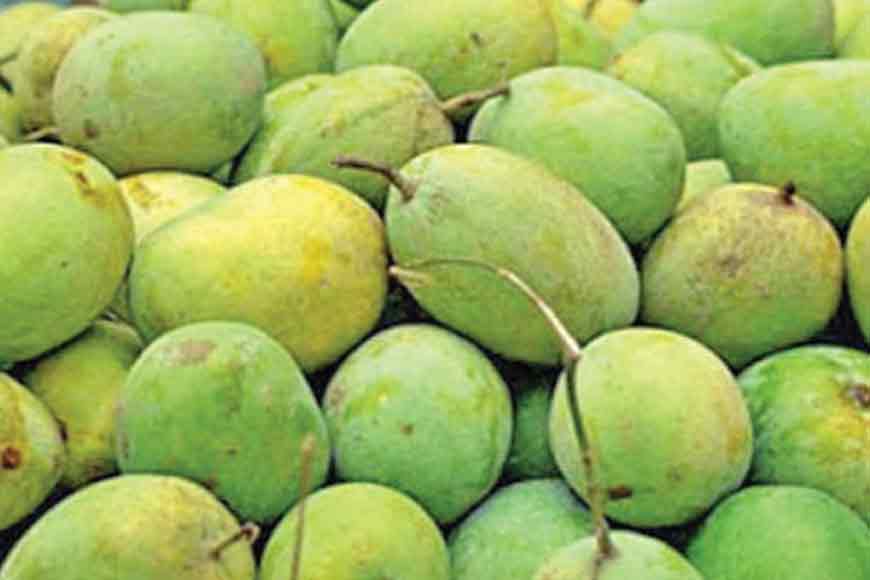 Himsagar
Mango is the most important fruit of West Bengal, occupying about 80.90 thousand hectares, which is more than 41 per cent of the total area under fruit cultivation. In 2008, a research paper published by the Faculty of Horticulture, Bidhan Chandra Krishi Viswavidyalaya, stated that "the average individual fruit weight varies between 70.0 g ('Subza') to 768.8 g ('Totapuri') in different cultivars and hybrids studied". Incidentally, 'cultivar' is a technical term used by scientists to describe plants whose characteristics have been artificially controlled by growers.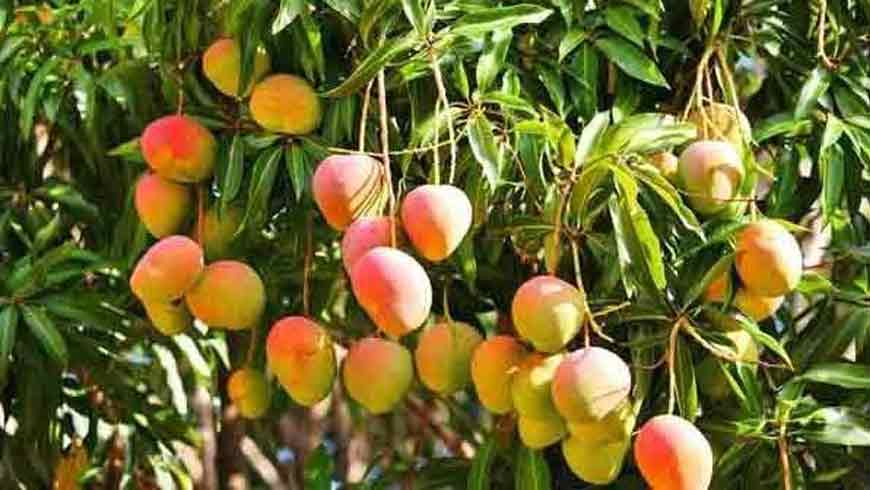 Amrapally
While most districts of West Bengal grow mangoes, the two most important are undoubtedly Malda and Murshidabad. Mangoes from Murshidabad have a long history, and were even popular in the Mughal court, particularly during the reigns of emperors Jahangir and Shahjahan, who were especially fond of the 'king of fruits'. Mangoes have been grown in India for more than 4,000 years, and the word 'mango' comes from the Malayalam 'manga', which the Portuguese first adopted, and the English then borrowed. At present, India grows more than 1,000 varieties of mango, which contributes to nearly 35 percent of the country's fruit production.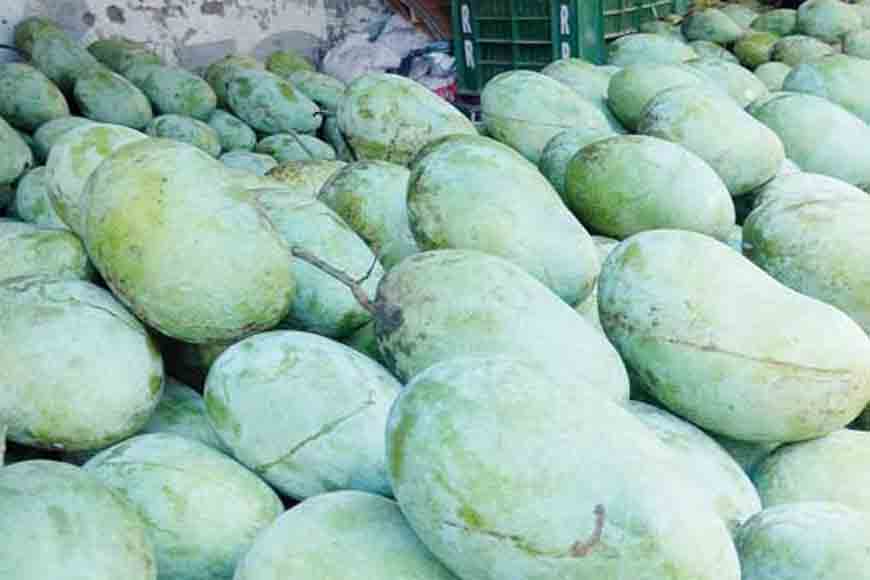 Fazli
"The large variability available in West Bengal has not been exploited to the full potential for use in various forms and still a lot of indigenous germplasm has not been characterized," said the Krishi Viswavidyalaya paper. Well, one way to remedy that situation would be to go on a 'Mango Tourism' trail, doing the rounds of Malda, Murshidabad and Nadia in particular to see which areas grow the finest varieties of this beloved fruit.

You would find out that from mid-May to early-June is the time when varieties such as Amrita, Bhawani, Bhuto Bombai, Binli, Bira, Black Alphonso, Gulabkhas, Himsagar, Jahanara, Jhumko Rani, Late Four, Lohajang, and Saradamani Bhog mature. From mid- to late-June is the time for varieties like Anaras, Biswanath Chatterjee, Biswanath Mukherjee (no, we have not made these up), Kohitur, Totapuri, and Prabha Shankar. Finally, July-August is the time for the well known Fazli and Chausa, as well as for their lesser known cousins like Mazli Pasand, Amrapally and Ashwina.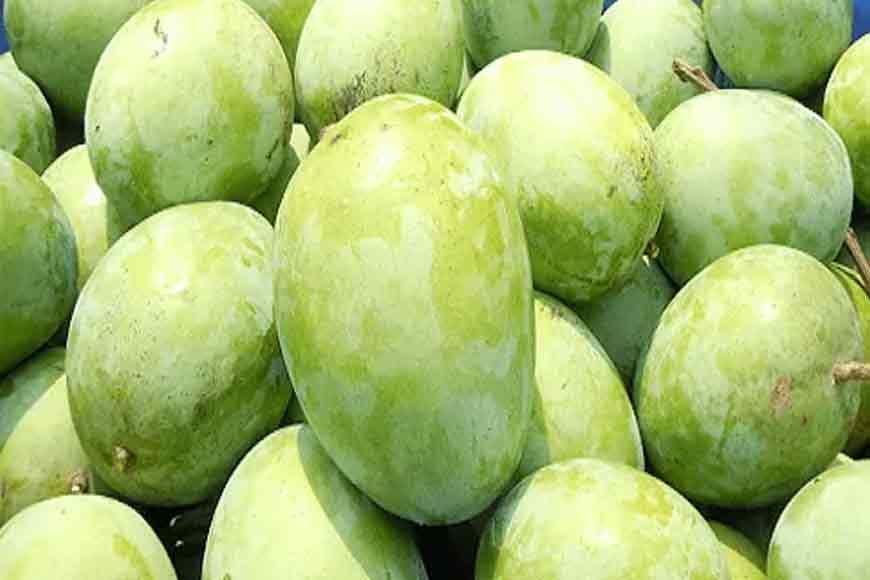 langra
As is obvious, not many of these varieties make it to the fruit stalls we buy our mangoes from, so the best way to taste them would be to visit the orchards directly. Moreover, even if some of them do make it to the market, the prices would probably stop most of us in our tracks. A classic example would be the Kohitur, for which the state government has applied for a GI (geographical indicator) tag, arguably the most prized of mangoes, which was crossbred during the reign of nawab Siraj-ud-Daulah. At the time, it was meant for royal consumption only, and even today sells for up to ₹ 1,500 per piece, though the number of Kohitur trees have been dwindling in Murshidabad.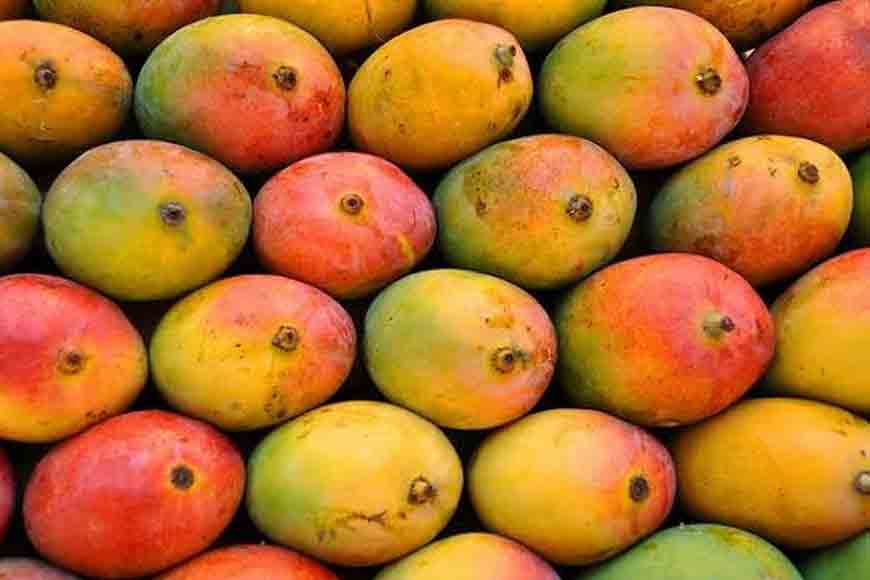 Gulabkhas
Many older varieties of mangoes have gone extinct in the state, so you should hit the trail now if you wish to savour the varieties that are left. Besides, all three districts that we have mentioned are bursting at the seams with history and ancient architectural wonders, which means your Mango Tourism experience can also double as a crash course in Bengal's history.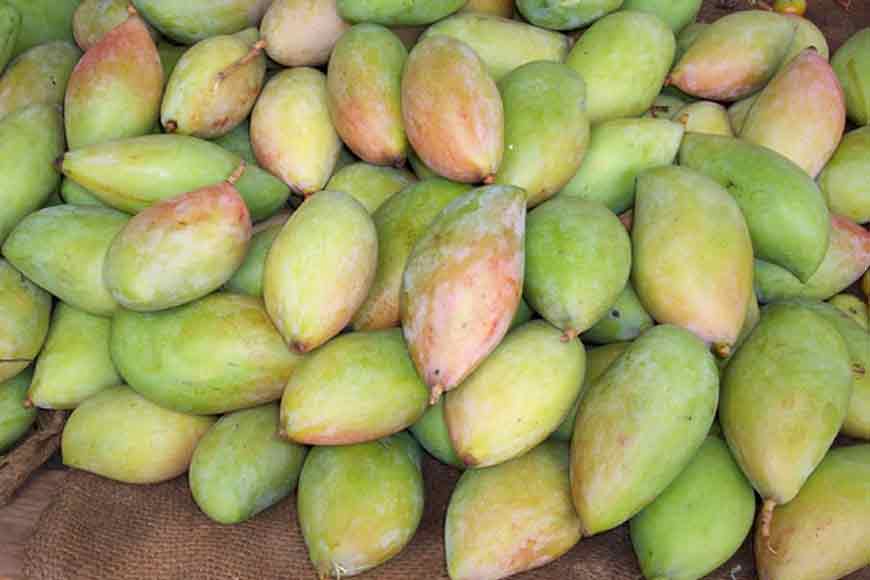 Totapuri
The West Bengal Tourism Development Corporation Ltd operates the Bohor Tourism Property in Baharampur, Murshidabad and the Amrapali Tourism Property in Malda. Covid protocol is strictly followed at both properties, and the food will most certainly include your choice of mango delicacies. For further details, contact
West Bengal Tourism Development Corporation Ltd
DG Block, Sector-II, Salt Lake
Kolkata 700091
Phone: (033) 2358 5189, Fax: 2359 8292
Website: https://www.wbtdcl.com/
Email: visitwestbengal@yahoo.co.in, mdwbtdc@gmail.com, dgmrwbtdc@gmail.com
Source: 'Mango Cultivars and Hybrids Grown in West Bengal, India', by S.K. Mitra, S. Mitra, B. Ghosh and P.K. Pathak, Faculty of Horticulture, Bidhan Chandra Krishi Viswavidyalaya