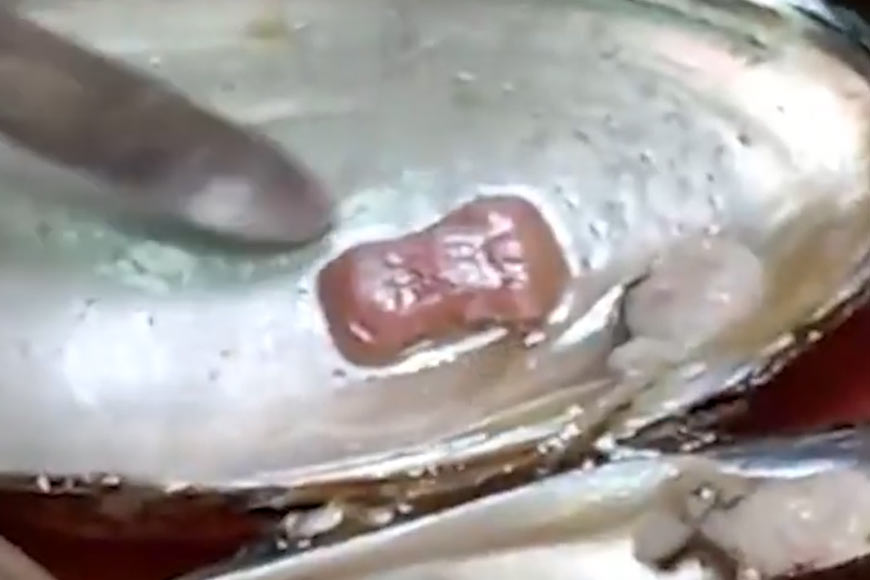 Local women of Takipara or 'Mukto-Gram' village have been cultivating pearls in the ponds in Dumurdaha-Takipara area since 2016. Initiated by the Government of West Bengal under the guidance of the Hon'ble CM Mamata Banerjee, the project, 'Augmentation of Alternative Livelihood Options of Fishermen through Comprehensive Development (Integrated Farming) in Balagarh Block as Pilot-1 of District Project Management Unit (DPMU), Hooghly,' aims at developing community based replicable model for boosting alternate livelihood linked with riverine fisheries and resources conservation through fisheries based Integrated farming system (IFS). Freshwater artificial pearl culture was introduced as part of the project for women.
Do not be surprised to know that pearls can be cultivated in freshwater. In fact, rural women of Takipara are cultivating pearls in freshwater in the hinterland in Hooghly district. These cultured pearls are not rotund in shape and are known as 'designer pearl' or 'image pearl'. Since 2016, local women have been cultivating pearls in the ponds in Dumurdah-Takipara area of Hooghly district. These cultivators went to Baleshwar in Odisha to learn the method of freshwater farming of pearls. Pearl farming is a tricky process. Mollusks form a hard shell of bio-mineral to protect their bodies and defend against outside enemies. Sometimes, by chance or outside cause, a sphere of bio-mineral is formed in the mollusk's body. This is a pearl. Cultured pearls are made through artificial stimulation of the natural pearl-producing function. Today, cultured pearls are known worldwide as representative gems and have become important items of jewellery culture.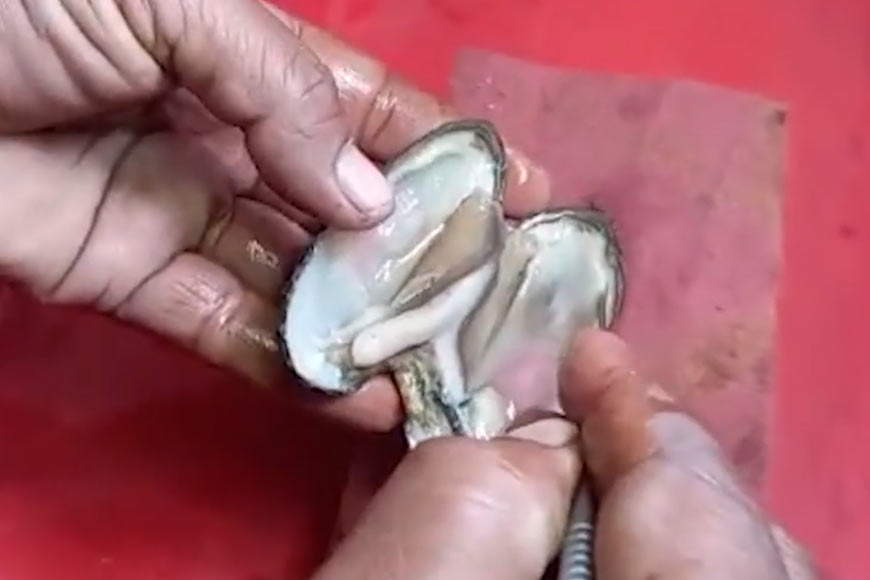 The cultivators design the shape of the pearls they culture and their expert craftsmanship is manifested in the myriad shapes of the pearls they manufacture, which are as diverse as the shape of Ashoka pillars or profiles of popular deities like Durga and Ganesha, dignitaries like Rabindranath Tagore and animals like horses and elephants. Currently around eight to 10 women are working in this project. The male members of Takipara also pitch in and share the burden of work.
After pearls form, they are not taken out of the oysters. Instead, the oysters are transported to different harvesting facilities, located in various parts of the country including the jewellery making hubs at Rajasthan and Surat. Harvesters open the oysters and remove the pearls which are then sent for polishing. This is an intricate process. The fresh crop of pearls go through a series of gentle treatments to prepare them for jewellery. The pearls are first soaked for several days in a mild cleaning solution, under intense fluorescent light, to remove any deposits and odours they may have accumulated during their days in the ponds. They are then bathed in a wooden vat of finely crushed walnut shells. The natural oils from the shells provide a soft, gentle polish without harming the integrity of the pearl's surface. After this, these pearls are painstakingly matched and then the exquisite pearls are ready for making eye-catching intricate jewellery. The oysters are sold in the wholesale market at an approximate rate of Rs. 200-250 per gram, thus making it a profitable trade for women engaged in pearl farming. Also, the ponds where pearls are cultivated are used for commercial pisciculture. As a result, it does not require a hefty extra investment to cultivate pearls separately.

During 18th -19th centuries, studies of how pearls are formed were conducted mainly in Europe. The subsequent pearl culturing experiments conducted worldwide in the early 20th century, however, failed to develop into a pearl industry. In Japan, however, Kokichi Mikimoto succeeded in culturing blister pearls in 1893 under the guidance of Kakichi Mitsukuri, a professor at Tokyo Imperial University (now the University of Tokyo) and the first director of the Misaki Marine Biological Station, Graduate School of Science, University of Tokyo.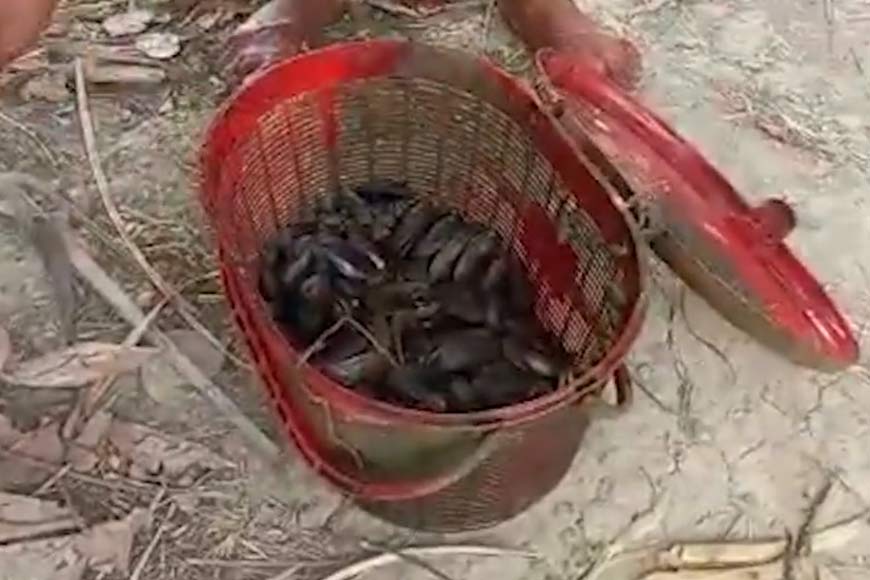 Oysters are collected and then the cultivators open these live oysters gently and surgically implant a small shell bead along with a tiny piece of mantle tissue. This bead is the nucleus around which the oyster secretes layer after layer of nacre, the substance that forms the pearl. A mixture of two or three different chemicals are inserted and cast into different molds. The nucleus is then inserted into the mold and kept in water mixed with medicines for seven days. At the end, the oysters are filled in a plastic cage and lowered into the pond water. Generally, this process takes about 14-18 months for pearls to form but since there is less space to cultivate in the area, these pearls are made naturally within a period of about 24 to 26 months. The process of opening the live pearl oysters requires tremendous skill and precision. The oysters will only allow their shells to be pried open two to three centimetres or they will reject the nucleus.
Designer pearls have a vast market, both within the country and abroad. If the Takipara project clicks and becomes commercially viable, rural women engaged in farming pearls will eventually become economically self-reliant. Their success story will inspire others to join their league. The female workforce is being trained by members of the Nature Environment and Wildlife Society and now it is only a matter of time before they write their own success stories.