Tarafeni Barrage is a small picturesque dam of Jhargram on a quiet river named Tarafeni. It is called quiet as unlike the other rain-fed streams of the area, Tarafeni, flows down at its own pace. Located around 5 kilometers from Belpahari village, this small barrage offers stunning views of nature against a dramatic sky. Jhargram is blessed with four superfluous rivers namely Kangsabati, Subarnarekha, Dulung and Tarafeni of which the last is the quietest of all. After passing through Binpur and Belpahari, Tarafeni finally merges with Kangsabati River.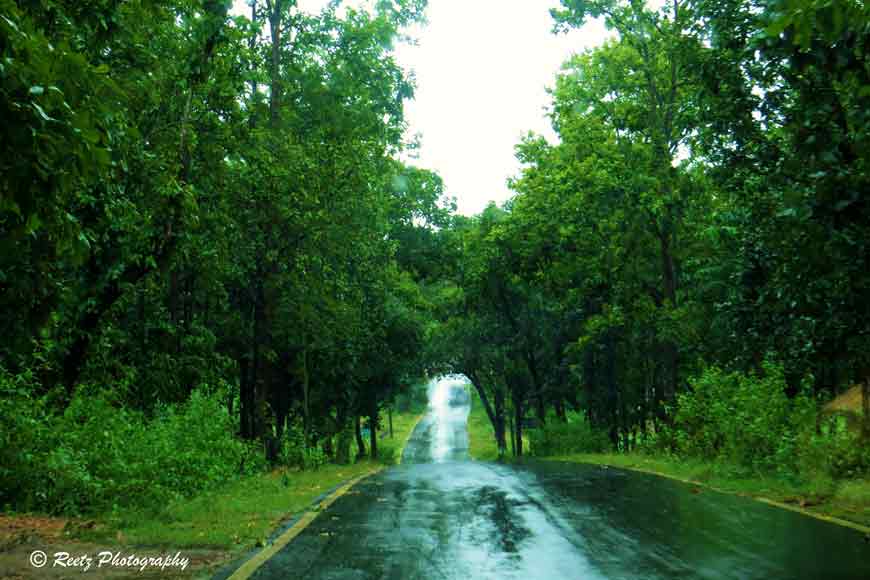 Forest Drive to Tarafeni from Belpahari
Kuldiha Bridge
We had ventured on a road trip to Tarafeni as one of the sightseeing spots of Jhargram tour. Our stay was booked at a budget cottage nearby. Freshening up with local rice meal, we headed on to Tarafeni Barrage. To witness the sunset was our plan for the day.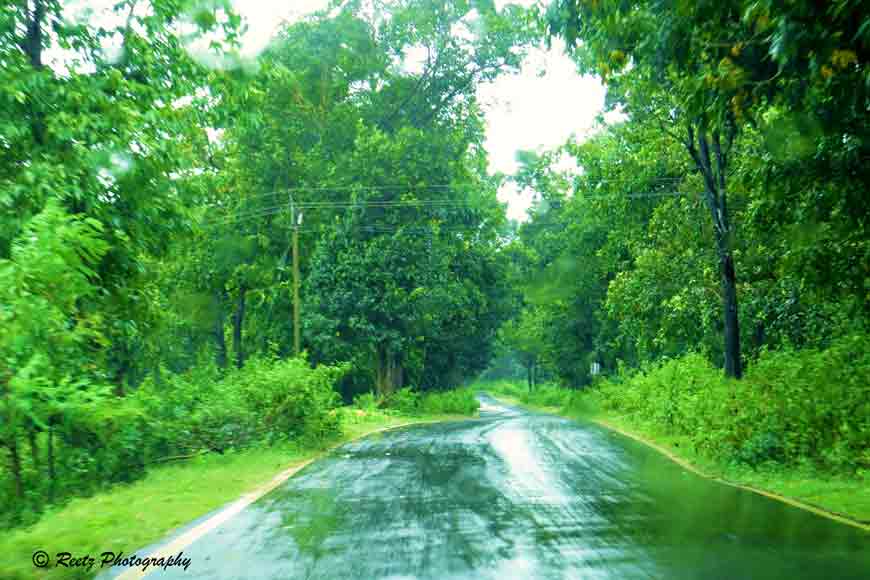 Entering Domohani range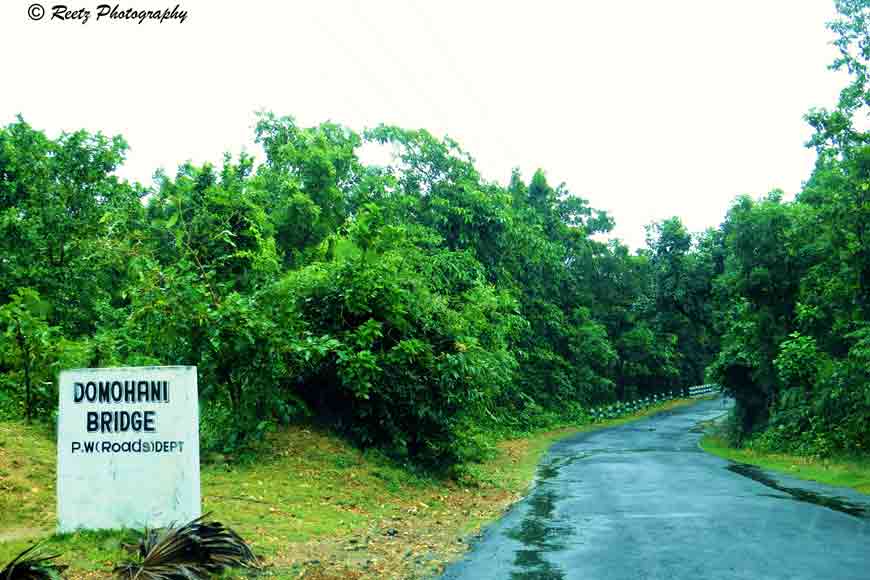 Domohani Bridge
It was a monsoon afternoon. The dark clouds and drizzles chased us all the way. The distance was less than 6 kilometers but the forest road was so undulating that it took city drivers like us close to an hour to reach the river side. Ample direction boards helped a lot in navigation as our mobiles were receiving very weak network inside the forestry.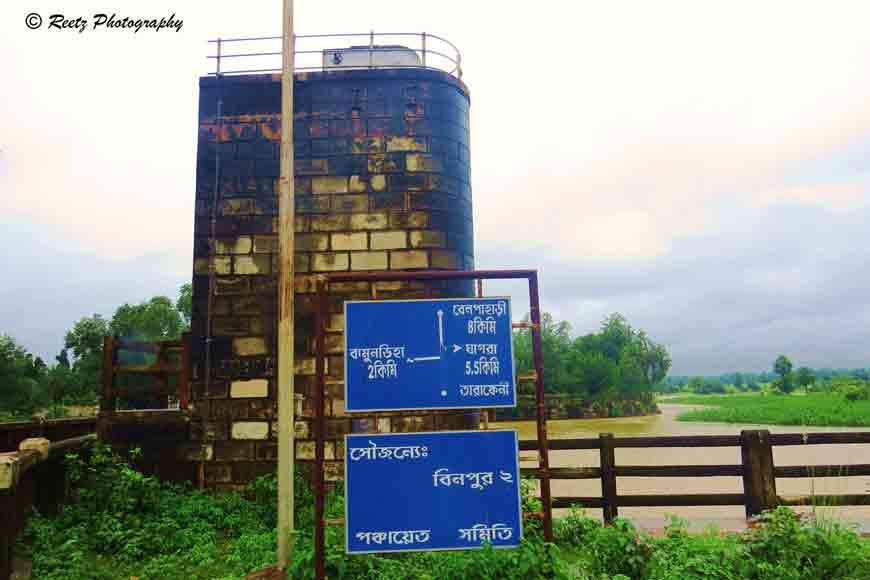 Reaching Tarafeni Barrage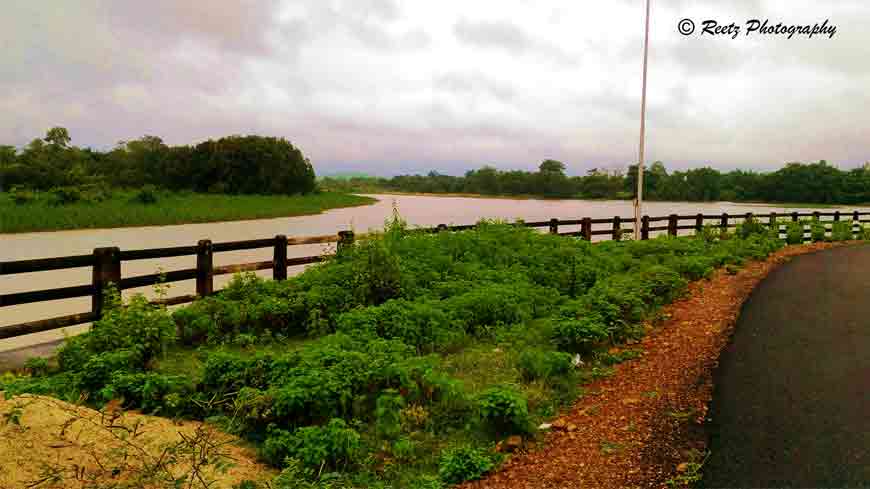 Crossing Tarafeni River
To arrive at Tarafeni, one has to cross couple of bridges – namely Kuldiha Bridge and Domohani Bridge. These are small connectors joining different forest ranges of Belpahari. It was close to 5pm when we reached the dam. From a distance we could see the lock gates. What a beauty it was! It is said to receive water from Bankura's Mukutmonipur Dam. Unfortunately, the posterns were closed during our visit; else it would have been a splendor to see the waters foaming out of the channels.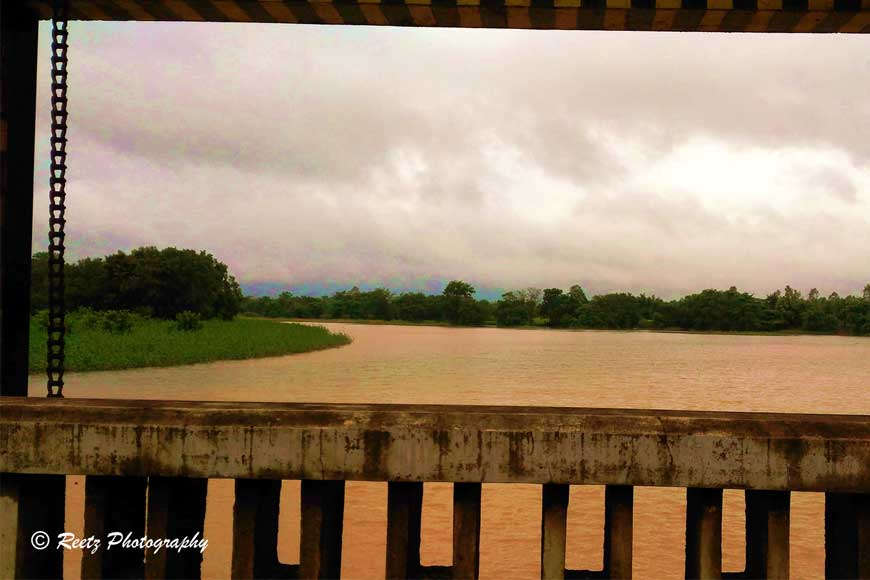 On Tarafeni Barrage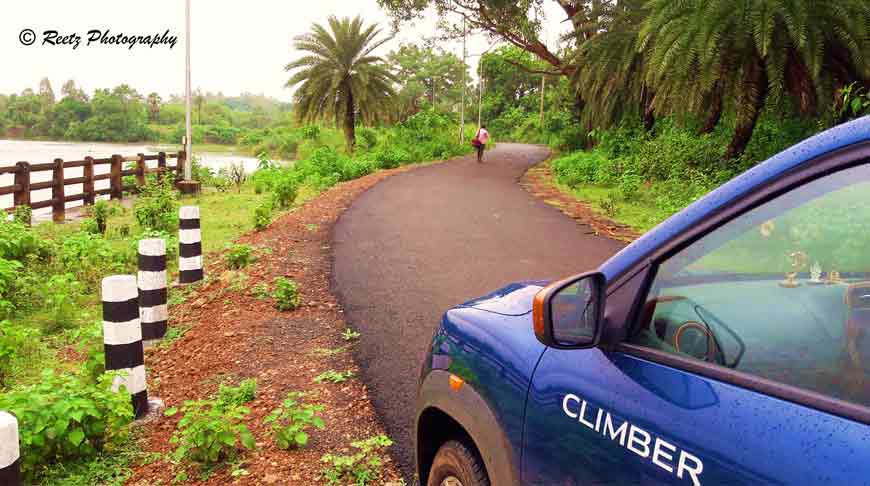 Parked our car by the river
There was hardly any visitor around. During winters picnickers flock the place but no one dares during monsoons. We crossed the river by car and then parking it by the Tarafeni River, we roamed around on foot. It was quite a photogenic place. The colour of the stream was very different, must be because of the high mineral content in the area. Every minute spent in the free air was like a flush of oxygen.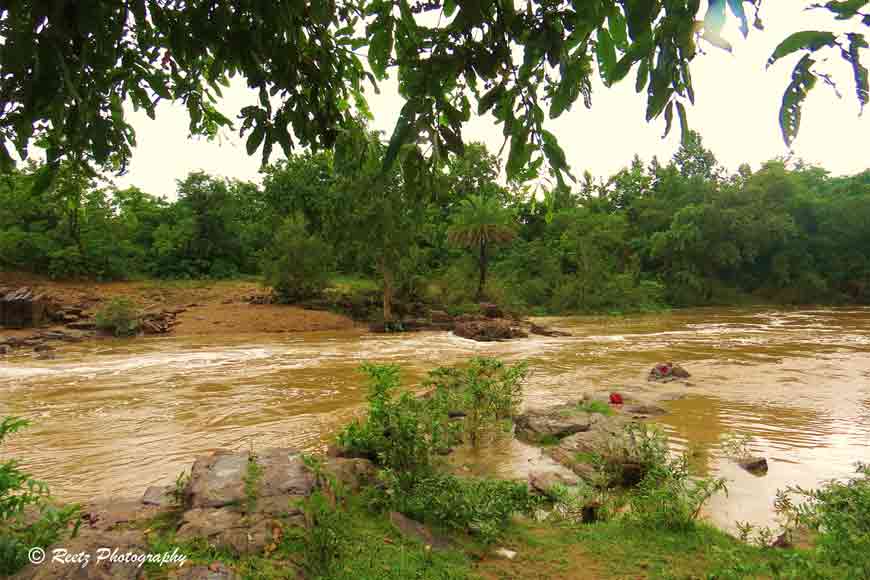 Glimpse of Tarafeni River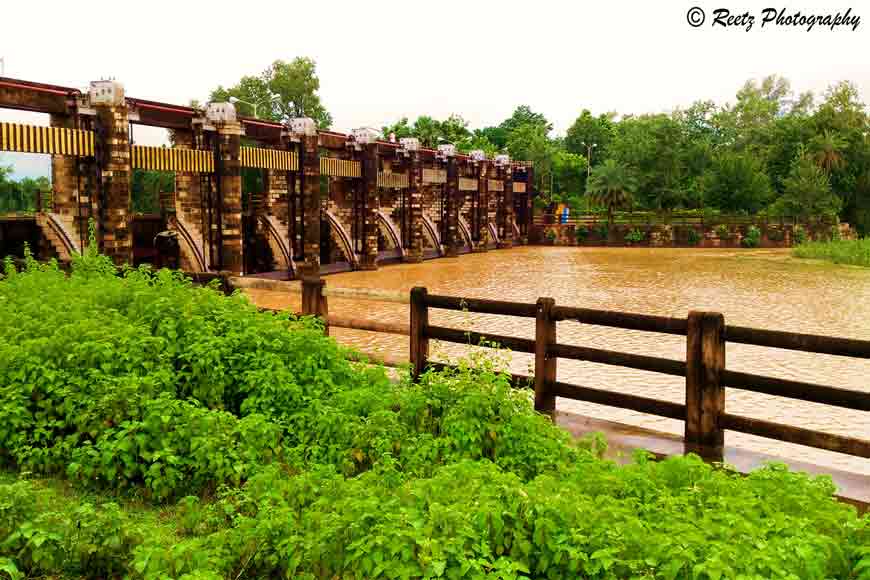 View of lock gates from other side of Tarafeni River
Due to clouds the sunset was not that scenic. Probably we had set higher expectations too. Time was quarter to six. The grey sky and blistering thunder-clap hinted it was time for us to return back to a safe shelter.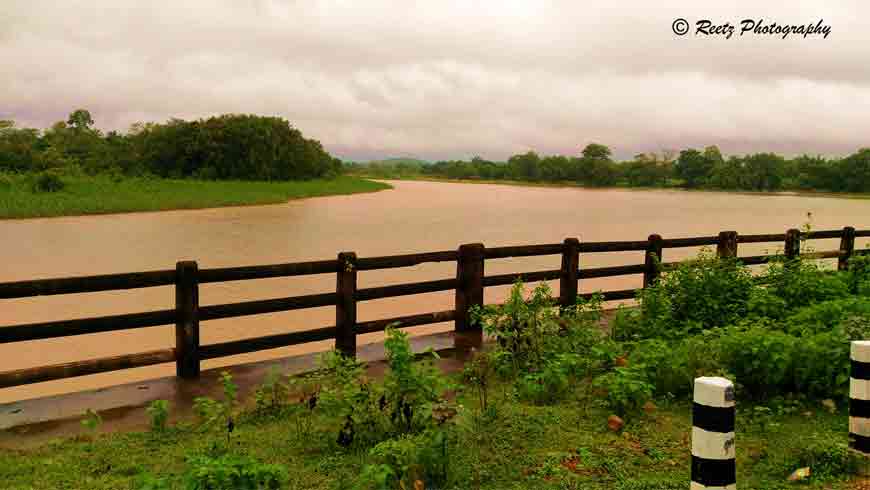 Sunset at Tarafeni
How to Reach:
It's a five-hour drive from Kolkata to Belpahari (220 kilometers approx) along NH16 and another half an hour to Tarafeni Barrage. The highway is well maintained. However, the last 5 kilometers from Belpahari to the dam offer a rocky terrain – perfect for a roller coaster ride. An SUV with good ground clearance is highly advisable.
Where to Stay:
There is a newly constructed Jhargram Rajbari Tourist Complex. The Jhargram Raj Palace also provides a heritage accommodation. However, there are no hotels beside Tarafeni Barrage. It is best suited for a day trip from Belpahari or Jhargram.
Best Time of Visit:
It can be visited round the year. During monsoons, one can witness maximum water volume in the Tarafeni River.
Story Tag:
Tarafeni Barrage Jhargram,Belpahari