Thankamani Kutty - how a dance aspirant from Kerala made Bengal her home while becoming a national celebrity!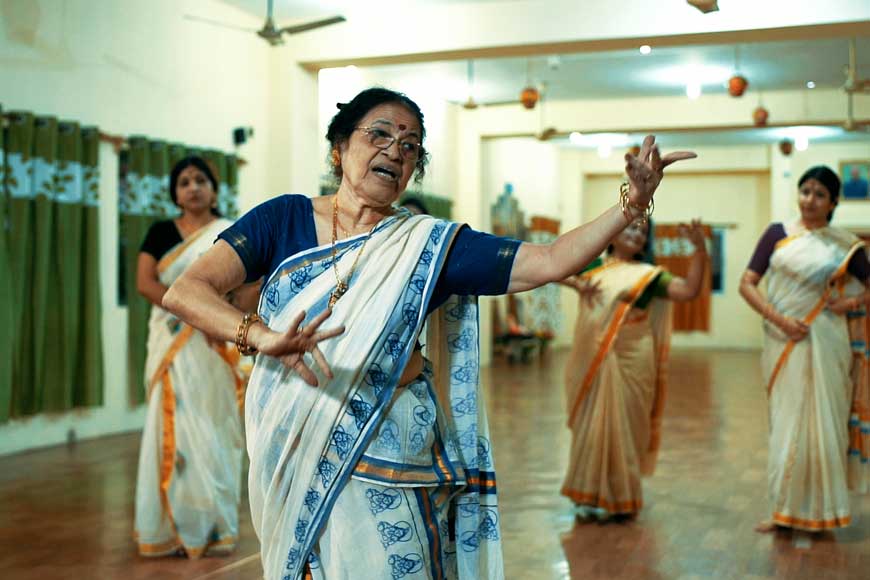 Somnath Kutty is the son of respected Bharatnatyam and Mohiattam maestro, Thankamani Kutty. At present, Somnath is associated with the Kalamandalam, Kolkata.

It all began in the year 1954 when the little Thankamani (meaning Lakshmi in the native language) happened to watch a dance programme of Vasanthi Menon, daughter of the famous poet of Kerala and founder of the Kerala Kalamandalam. It was a private show at the residence of the great poet where Thankamani happened to visit with her father Late Sri Krishnan Nari, who was then an active communist party member. After the programme, Vasanthi, seeing the expression on Kunhilakshmi's face asked her if she was interested to learn dance. Thankamani had only one answer- a big "YES".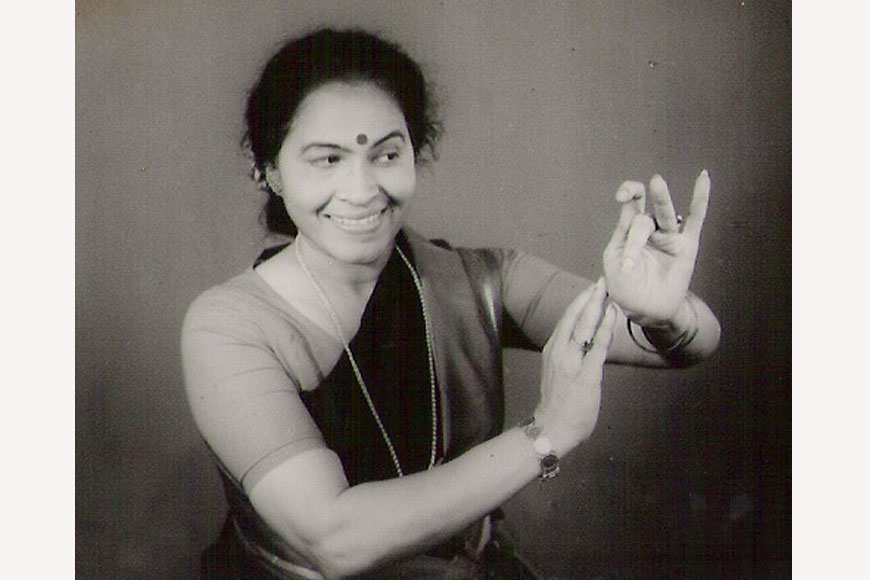 She was initially rejected by most of the board members of the Kerala Kalamandalam where she wanted to join and learn the dance form. However, after some initial reservations, she was selected and Thankamani shifted from the 'commune' where she was staying, to the hostel of the Kerala Kalamandalam. She spent some of the best years of her life learning under respected Vallathol. At the end of the course, she travelled around India with the troupe including performing in front of the first Prime Minister of India, Pandit Jawaharlal Nehru.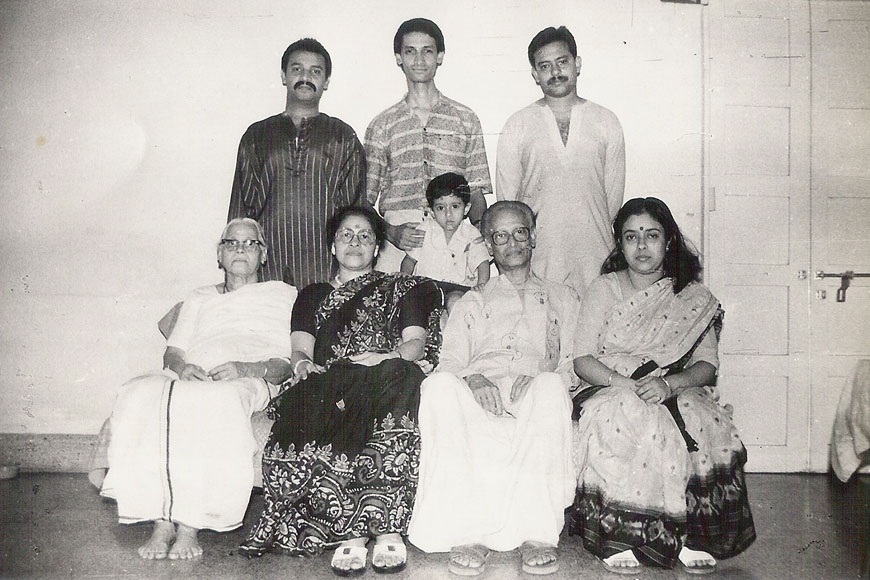 Once, while loitering with her friends, in the compound, one of the teachers of Kathakali, the famous Raman Kutty Nair introduced the girls to a lanky gentleman who they were told was an ex student of Kerala Kalamandalam in Kathakali. That man was wearing a peculiar loose fitted white dress (pajama and a kurta) which looked quite funny to her and she remarked on it and all the friends had a good laugh. But, little did she know then, that this was the man who was to become her philosopher, friend and partner for the rest of her life. And with him by her side, she would be rewriting history and build the connection between Bengal and Kerala once again permanently which was once initiated by Kabiguru Rabindranath Tagore & Poet Vallathol long back.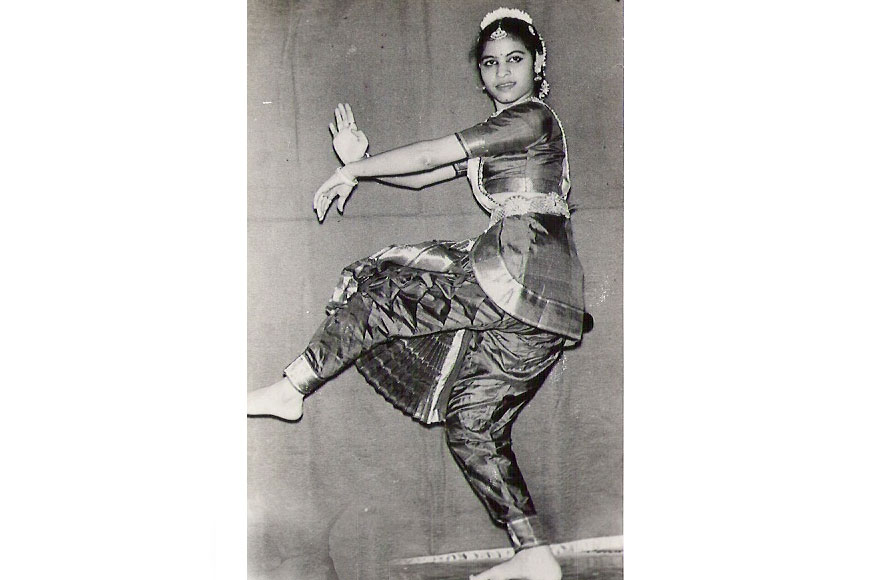 Thankamani did not agree in the first place to get married and leave her village Manjeri in Kerala, but for some reason, when she came to know that she would be going to Kolkata where her would-be husband stays, she readily agreed. After the marriage, in the year 1958, she along with her husband Sri Govindan Kutty, a renowned Kathakali dancer, reached Kolkata. "When we arrived at the Howrah station, I was surprised to see so many students of Mr. Kutty waiting for us with garlands and flower bouquet. It was an emotional moment for me and I will never forget it", she said.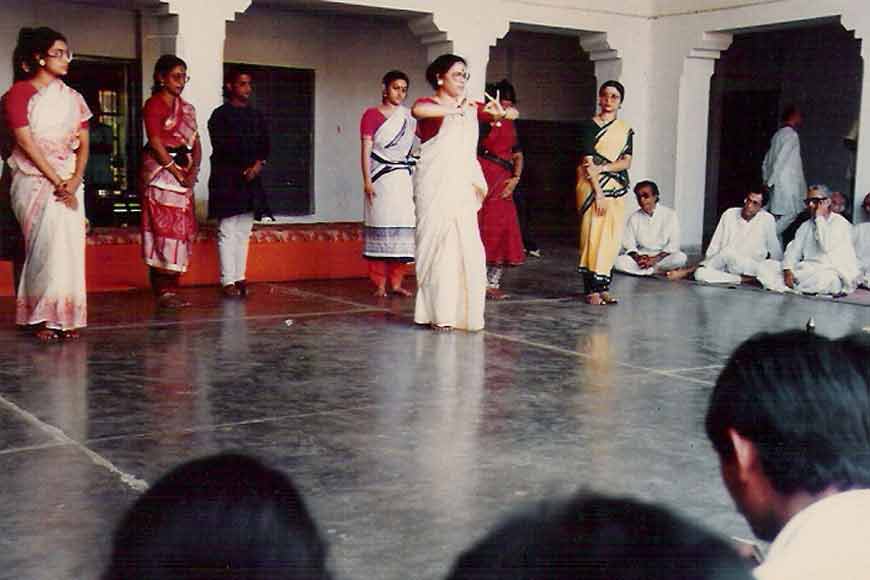 From 1958 till date, Thankamani Kutty has made this city and her home along with my father, my two brothers and me. Gradually from one student, they opened up schools in different parts of the city and the state and as years went by, the couple became the first classical dance celebrities in the state of West Bengal. Rewards and honours followed. But my parents were not satisfied with just honours and honorariums which came in plenty from all over. They were in awe with the works of Tagore. We three brothers were brought up in this city and had Bengali friends. The food in the house was influenced by Bengali cuisine. We studied Bengali as our first language and also took lessons in Rabindra Sangeet from a local teacher. Guru Govindan Kutty was one of the major male character performers in his times performing the characters of Rabindranath Tagore's dance dramas.Their productions- Chitrangada, Chandalika, Mayar Khela and Shapmochan were held in high esteem by the people of Bengal and even got invitations to perform in places like Singapore and Australia. The couple was nominated to the different cultural boards of the central and state governments.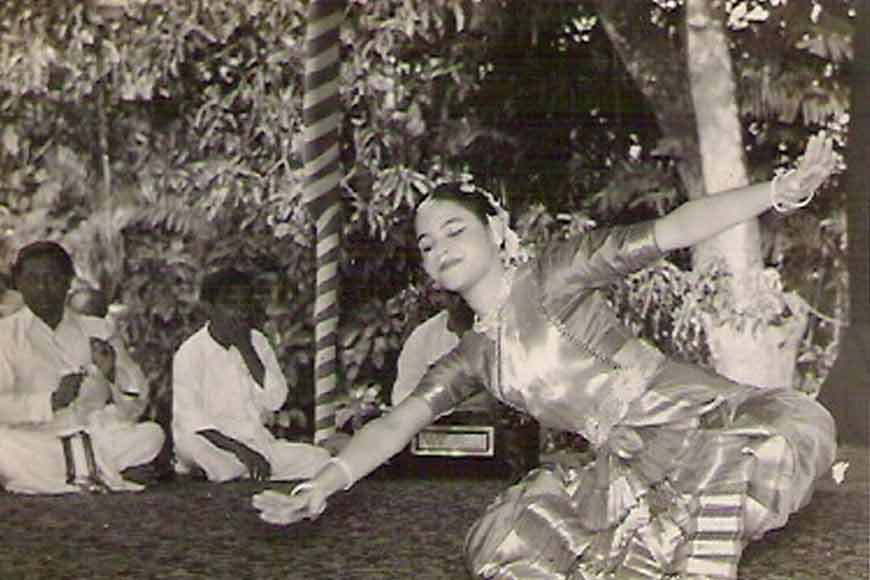 But as they say "Life is not a bed of roses". In the early morning of January 5th 2007, my father, beloved Guruji, who was a friend, philosopher and guide to many and possibly one of the most revered artists in the dance circles of the country breathed his last. The dance fraternity and all those who knew him closely felt the shock because there was this man, who was not only a great artiste but a greater human being.
It was a big blow for Kalamandalam. But determined and strong as she is, Aunty (as she is known by all) had taken up the reins. With her beloved students by her side and her three children beside her, she set off to fulfil the dream she had with her husband. The land received from the state government for a concessional price had multiplied into a sizeable amount. She first cleared all the dues she had with the KIT and set her goal to construct the performing arts and research centre with a plan to have its own classrooms, auditorium, sound studio, dormitories and staff quarters all under one roof. From here she was determined to start her revolution of fighting against the influence of the western culture on the Indian youth. And she was equipped with the most powerful weapon for us- THE INDIAN HERITAGE & CULTURE.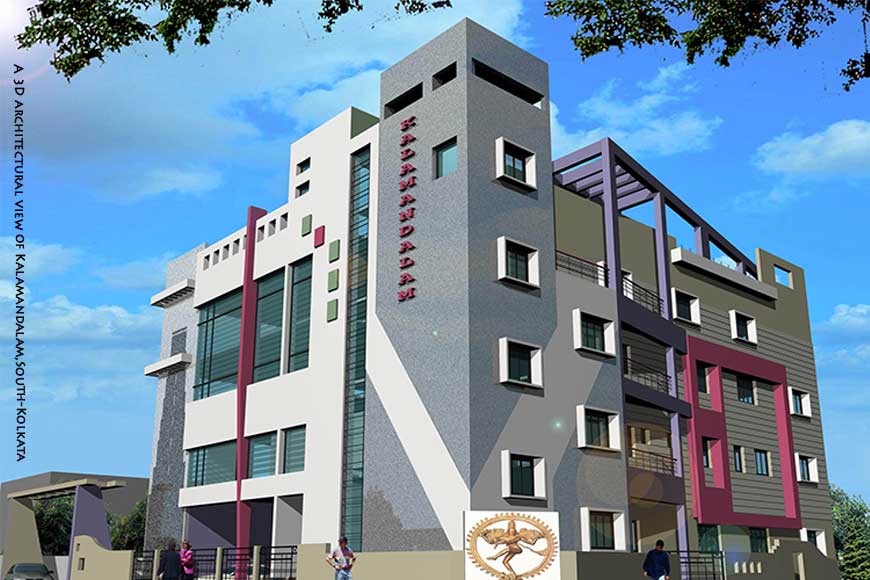 A house hold name in West Bengal and in many parts of India and abroad Dr. Kutty has produced innumerable number of students, evolving a unique style of her own; initiating the preparation for the establishment of one of the biggest classical dance training institutions in India founded in 1968.
Today, The Kalamandalam Performing Arts and Research Centre stands tall at Golf Gardens as one of the most popular monuments inviting the culture loving citizens of the city and the state to join hands to make this world a better place to live in.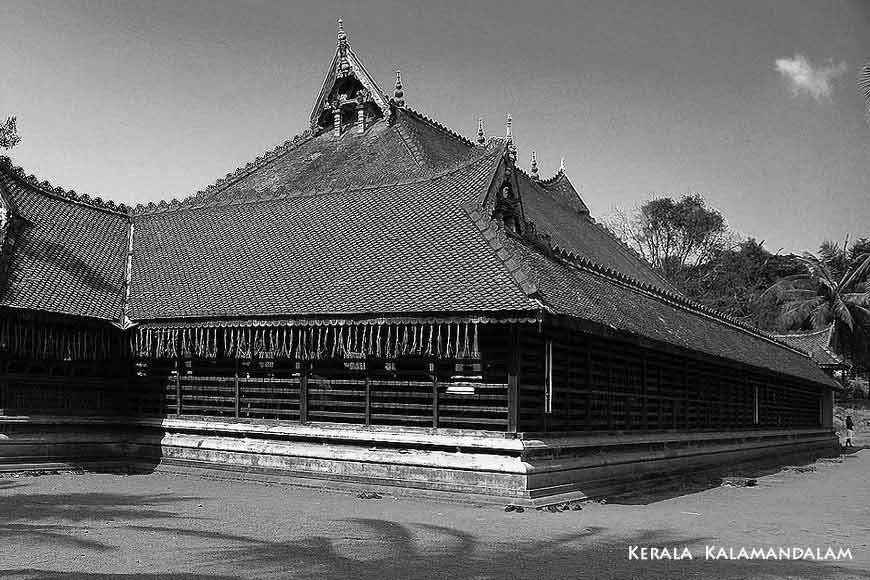 On this International Dance Day, my heartfelt respect and admiration for my beloved mother, Thankamani Kutty, who not only introduced and nurtured one of the most revered dance forms of India- Bharatnatyam in Bengal, but also carrying forward the rich cultural legacy of the state in her thoughts and teaching.