Back in the 50s or 60s, it was not such a common sight to find a Chinaman in your neighborhood. A Mrinal Sen movie "Neel Akasher Neechey" (1958) highlighted the agony of the Chinaman in a land where he is an alien. It also revealed the distressing socio-economic division in a society under the same sky. Calcuttans began to take a second look at the Chinese immigrants in town.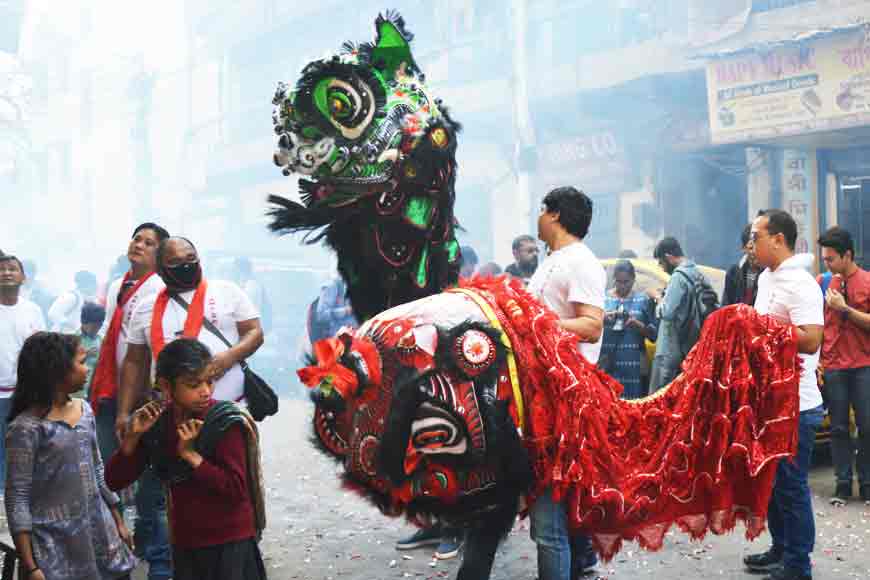 The story of the Indianisation of Chinese immigrants in Bengal is a classic migrant-nama to follow. Tiretti Bazaar in Central Calcutta, once the hub of 20,000 ethnic Chinese, reveals an interesting tale of a community that was once vagrant but industrious and resilient enough to rise intermittently, like the phoenix, every time it fell -- just to survive.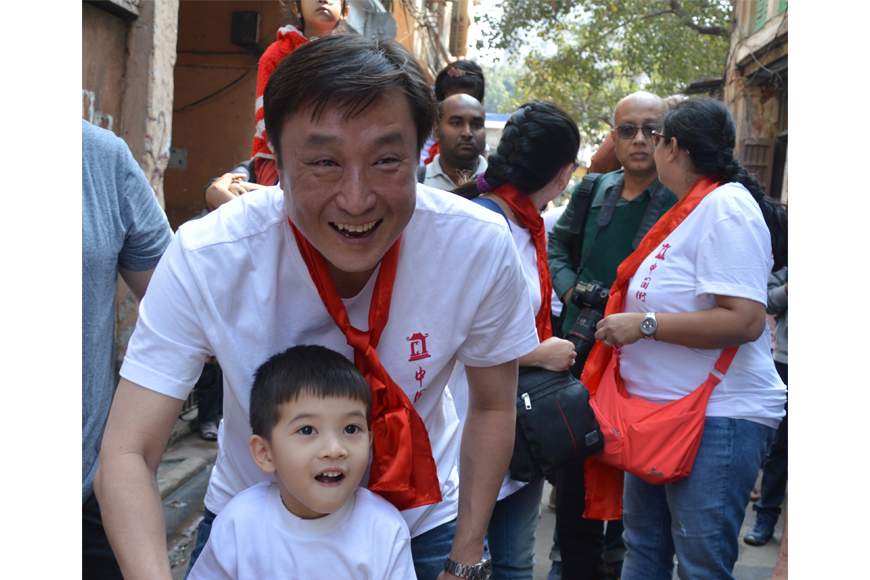 Indeed, the arrival of Chinese immigrants at the ports of Calcutta in the late 18th century went on to create history that contributed greatly to the social and economic fabric of life in Bengal. The first flutter of Chinese immigration in Bengal was that of the Hakkas, a wandering community in China that descended from the Han clan and spoke the Hakka language. In Cantonese the word Hakka means "guest people" and not natives but wanderers, and so their origin still remains obscure.
Calcutta, once the capital of British India, saw the arrival of Yang Tai Chow, referred to as Tong Achew or Achi, landing near Budge Budge in 1778 to set up some project there. He was either a Chinese from Northern China or a Hakka from Gunagdong or even a Cantonese, one cannot say with accuracy. However, he is worshipped as the first ancestor of the Chinese in Bengal.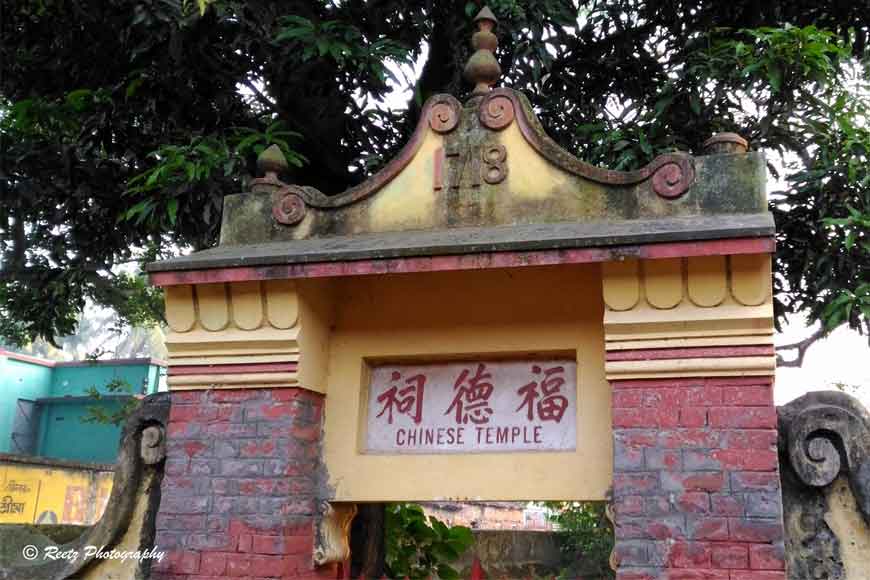 Returning favours for a chestful of Chinese tea from Achi, Warren Hastings granted him land to set up a sugar mill in the Budge Budge area. This drew many Chinese migrants to work for him and a small community was gingerly established. This marked the first Chinese settlement in Bengal. It is interesting to note that the Bengali word 'chini' for sugar, perhaps, refers to the product that the Chinaman then produced. Also, we know that their use of glazed pottery came to be known as 'Chine-mati' in Bengali.
Achi didn't live long, and the place where he lived later came to be known as Achipur, named after him. A Chinese temple and the red tomb of Achi still stand in Achipur in what is referred to as 'Chinamantola'. It is a tourist spot today on the banks of the Hooghly River, near the town of Budge Budge, where many assemble from the city to celebrate Chinese New Year with much pomp and fanfare, as well as the festivals of the Hungry Ghost and the Moon. The exciting lion and dragon dance is, of course, the main attraction of such events.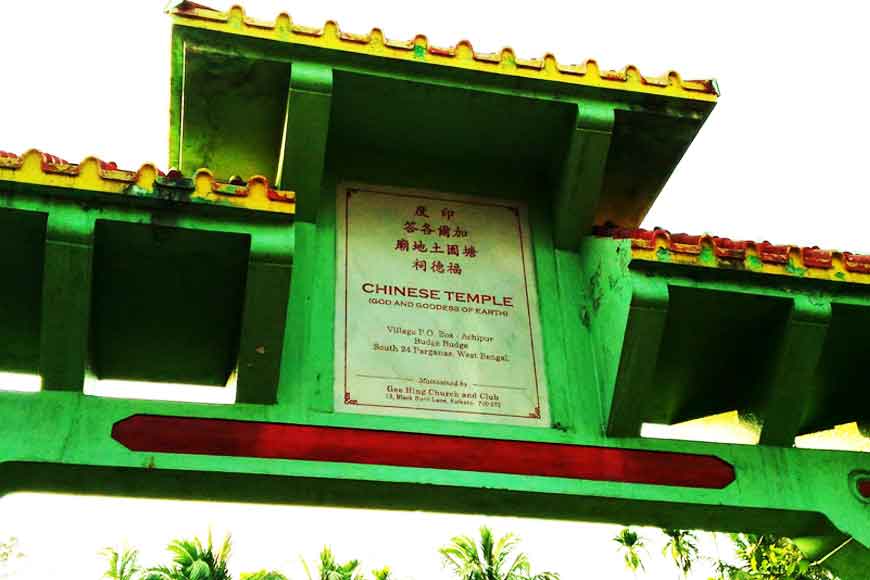 After Tong Achi's death, a lot of Chinese settlers moved from Budge Budge to other places -- including Calcutta -- in search of work and shelter. During World War I, some skilled Chinese also took up shoemaking and carpentry as serious business, as neither counted as respectable jobs by the elevated local communities around. They occupied the Bowbazaar area which is still noted for carpentry today. Steadily, the small eating houses in Tiretta Bazaar in central Calcutta, originally meant to feed the local Chinese, gave rise to the Chinese food rage in Kolkata. The chief contribution made by the Chinese people to the culture of Bengal is, indeed, the taste of China that is legendary. Nevertheless, feeling the pressure from other ethnic communities fighting out each other, the Hakkas, a sizeable Chinese immigrant group, re-located to Tangra from Tiretta Bazaar. Soon they started home eateries of delicious spicy Chinese fares that suited the Bengali palate.
However, life was far from easy for the community when the outbreak of the Indo-China war in 1962 dealt a severe blow to their survival in India. Being taken as 'Chinese agents' in the country, caused panic as hundreds of Chinese immigrants got jailed in camps in Rajasthan for interrogation. They were released but without compensation or apology after many years.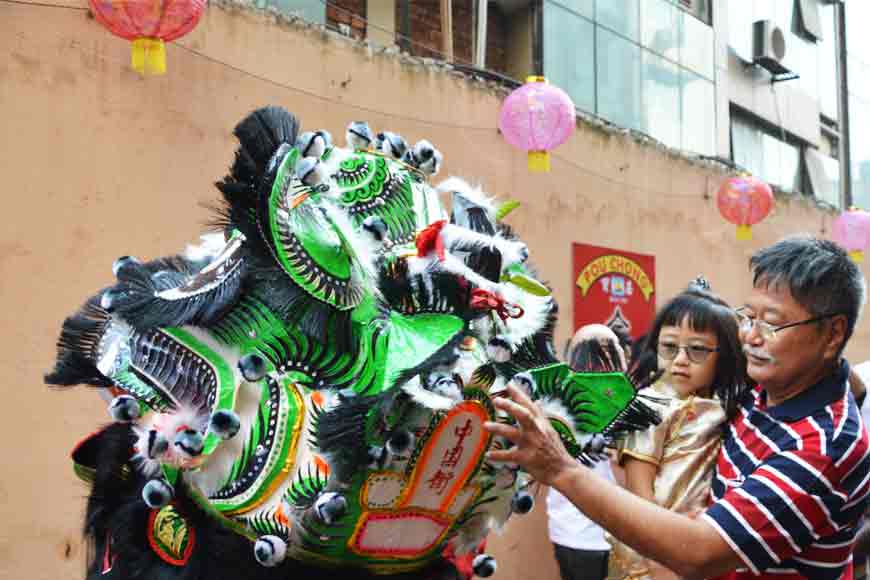 Again, when on environmental grounds in 2002, the Supreme Court issued an ultimatum to shift out 592 tanneries from Tangra, where the Hakkas mostly congretated in Calcutta, it gave another big jolt to the community. It nearly emptied out Tangra. Most Hakkas left for Canada and Australia. Those who could not, converted their godowns into restaurants. They were not willing to accept defeat. They adapted steadily to the ways of the city and learned the language to perfection to integrate well in a land that they chose to call their own. Many even visit the 'Kali Temple' in Tangra to pray for protection.
Indeed, the Chinese are known to be tenacious and resilient. The new generation of the community today is a very successful lot of entrepreneurs. They are mostly engaged as sauce manufacturers, dentists and doctors, owners of tanneries, shoe-shops, laundries, restaurants and even beauty parlours.
In the '90s Monica Liu of the famous Beijing restaurant in China Town, a Hakka housewife, became Chinatown's most well-known businesswoman. Dominic Lee, another Hakkan, who owns Pou Chong, one of the most well-known brands of sauce and noodles, says he has never felt eclipsed or discriminated against because of his racial character.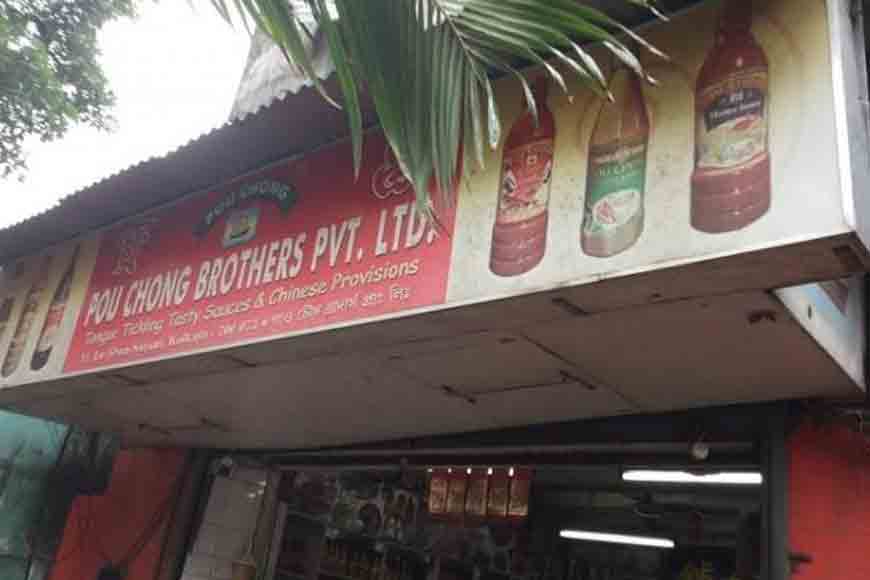 Politically speaking, however, it was not until 1998 that the ethnic Chinese were allowed naturalized Indian citizenship. That's when we noticed the first road sign in Chinese characters put up in Chinatown, Tangra. This is where the Indianisation of Chinese settlements with proper restaurants began. It is interesting to note that today authenticity-seekers eat in places like Eau Chew and Tung Nam in Central Calcutta; and Tangra remains the spice-lovers' haunt.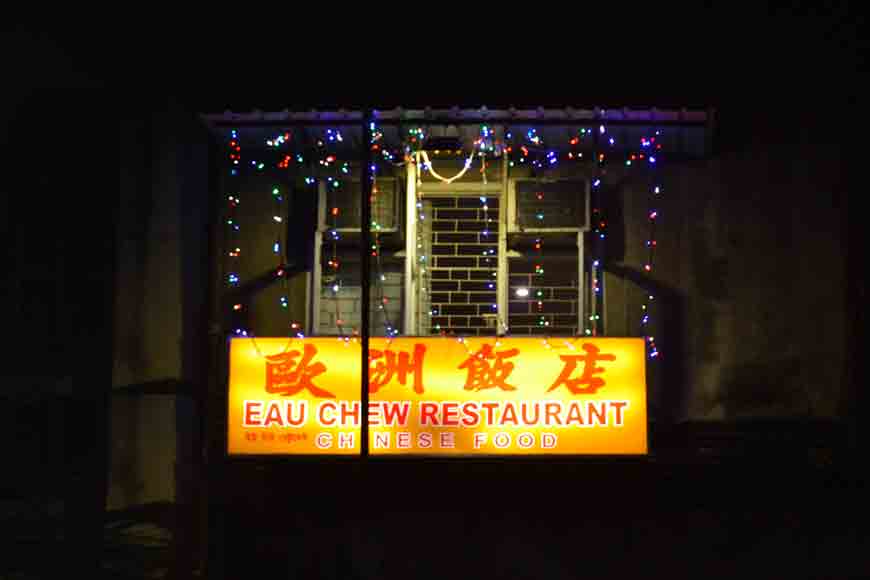 Interestingly, we find both the shy descendants of earlier migrants from China, and the Indian-nationals with Chinese ancestry in Kolkata today -- ready to take up challenges of any kind. Determined and hard-working, quiet but steady, progressive and liberal, the Chinese in Bengal are an inspiration to many who have migrated to Bengal to make it their home today.