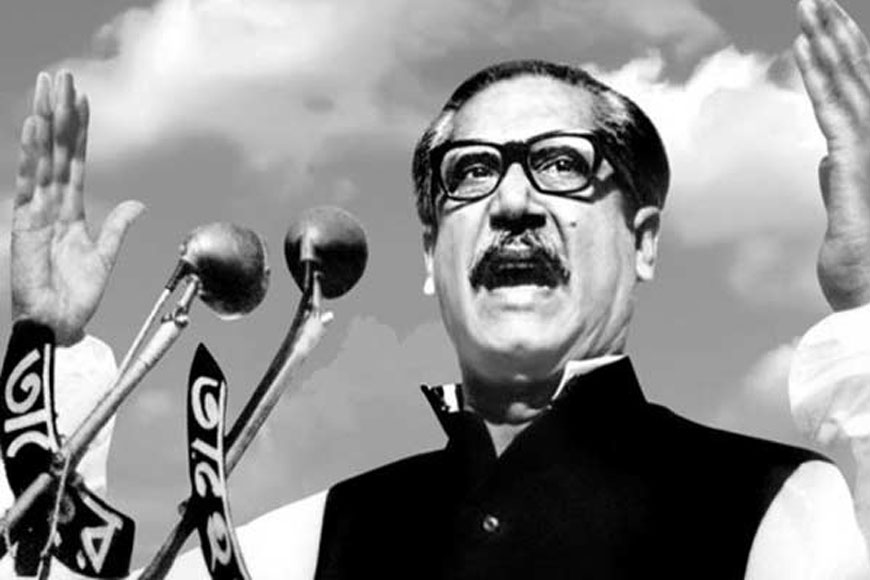 There are a few people in this world who are remembered beyond a century of their birth. Yes, we do remember the dark chapters of history, be it Hitler and the holocaust or the Hiroshima Atom Bomb and even General Dyer of Jallianwallah Bag. We also remember across centuries stalwarts like Tagore, Vivekananda and Gandhi for their visions that we still clutch onto till death. But remembering a man, who stood for his nation and language and single-handedly led a revolution to free his motherland with fiery speeches and finally sacrificing his life, are born one in a million. No wonder it was necessary to bring the life and works of Sk Mujibur Rahman, Father of Bangladesh, to a larger worldwide audience.
Interestingly, the first ever biopic film on Sk Mujibar Rahman was not made in Bangladesh, or London or any other part of the globe, but here in Kolkata during 2010. The entire responsibility of doing the production was given to Indrajit Sen who by then had successfully completed the first ever television production engaging artists from both sides of Bengal on the novel, 'Purba- Pashchim' written by author Sunil Gangopadhyay. One of the leading characters of Purba- Pashchim, Pijush Bandopadhyay from Bangladesh, introduced Indrajit Sen to the legendary Abdul Gaffar Choudhury, whose song 'Amar Bhaiyer Rokte Rangano' had swayed generations and is still one of the most impactful songs of the world. Something had stirred within Sen, and though his own family had to leave everything behind in Chittagong during Partition and came to West Bengal, he could never forget the ties with his motherland and his mother tongue. So, Sen wished to pay tribute through the biopic to Mujibur Rahman, the man who fought for that mother tongue and his country.
In 2008, Gaffar bhai as he was popularly known to play the role of Bangabondhu and his son, Abhishek, as Sk Kamal. Big B was more than happy to enact the role of the nation-builder and be a part of this historical production. However, due to date and other logistic problems, the production got delayed and eventually had to be shelved.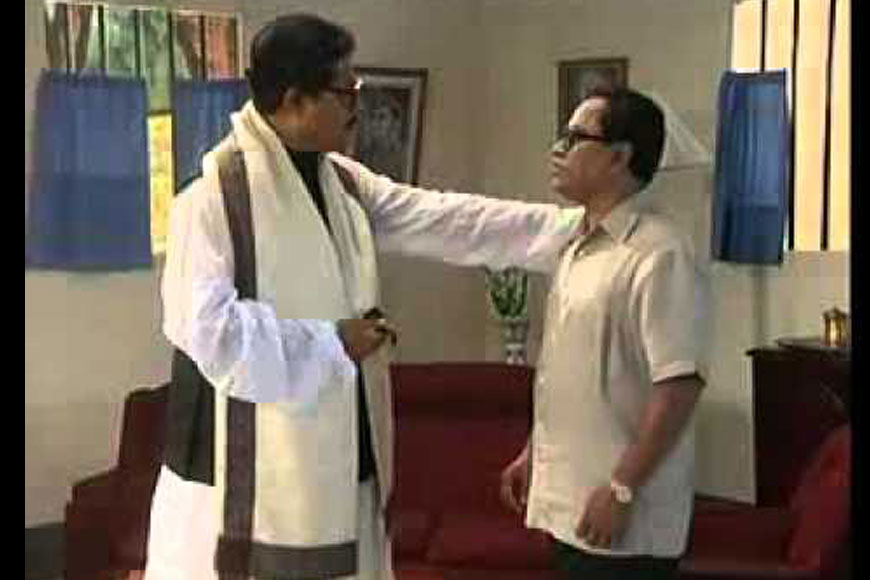 In 2010, Gaffar bhai gathered support and a bit of finance to once again start this epic and Sen was asked to carry out everything that would facilitate the completion of the first ever biopic on Bangabondhu Mujibur Rahman.
Sen spoke to him over phone and he came to Kolkata for the preliminary recce. The communication and all pre-production work had to be kept secret, as Gaffar Bhai was under surveillance by both India and Bangladesh government. And as he joined Sen's team, both Sen and his whole crew also came under state monitoring. Still all arrangements were to be made to complete the production as smoothly as possible. Accommodation was arranged at a guest house in South Kolkata and strange people started visiting at odd hours of the day and night, discussing various issues with Gaffar Bhai.

The shooting continued for more than 17 days in a studio at Salt Lake. Since most of the film cast were not exposed to the structured film making in India, schedules could not be kept, scripts were undergoing frequent changes, and even actors were sent back and forth to Bangladesh. Most of them travelled by land and it was the daily routine for Sen's production team to attend them at the Jessore border and bring them to the set and again see them off as they crossed the border unencumbered after the shoot.
Working with an iconic poet and activist like Abdul Gaffar Choudhury was in itself an experience. He gave a free hand to Sen for the entire production design and control and hardly asked questions about any logistics. His only concern was whether the actors were forgetting their dialogues. There were many senior actors in the cast and frequent altercation among them, including Gaffar Bhai, was a daily affair. They often discussed on the authenticity and true representation of Sk Mujibar Rahman.
The shoot was over and Gaffar Bhai stayed back one more week for the film edit. Every night he used to come to the studio around 12/12.30 and stayed till early morning giving his views on the edit. Sk Mujibar Rahman's favourite song...Mukti data, tomaro khoma was to be used at the end just after the assassination... we were all looking for a perfect voice and a relevant rendition when Sen connected with Swastika Mukhopadhyay in Santiniketan to do the needful. The rendition was so emotional that Gaffar Bhai started crying while the last shot was being edited and the song was being laid.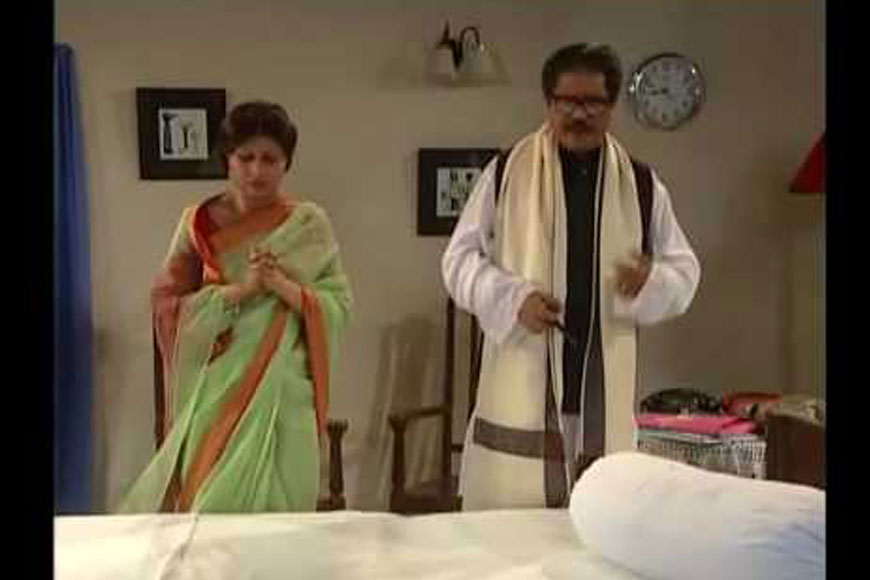 Around 4000 DVDs of the movie was made and each day hundreds were being couriered across the globe to various units of Sk Mujib Research Centre who in turn sold them to raise money for a proposed archive. The biopic was not just any other tale of a stalwart, rather it was an emotion, it was a journey, a tale of how a biopic was made. For Sen, it was like a lifetime experience, that he remembers even decades later. In his own words: "I had a satisfying feeling to have done everything from an executive producer to ferrying actors across borders under strict confidence and at times in secrecy. But much more than that was the time I spent with a legend like Abdul Gaffar Choudhury that enriched me in shaping my intellectual perspective about Bangladesh and her history. My emotion about 'Opar Bangla' got a new dimension and direction. This association with respect to a historical work on Mujibur Rahman, for whom Bangladesh got its freedom, was all that was needed for me to complete the attachment loop."