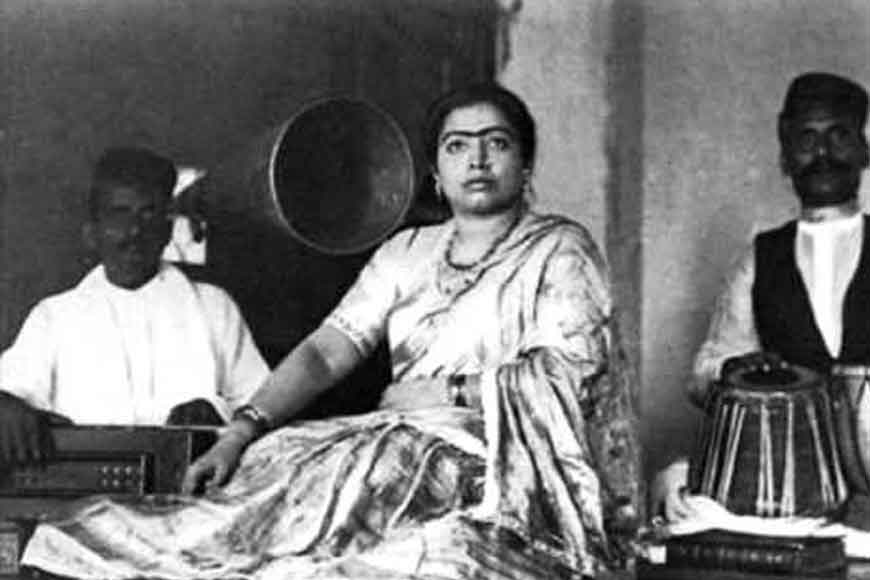 The very first gramophone disc or record produced by the music industry of India had an Armenian singer from Kolkata singing a khayal in Raag Jogiya. This iconic moment was recorded on 2 November 1902, by Fred Gaisberg, an assistant to Emile Berliner, father of gramophone records. The recording was done in a makeshift recording studio in two large rooms of a city hotel. Surprisingly, at the end of the trial recording, Gauhar Jaan announced – 'My name is Gauhar Jaan.' She had agreed to do the recording session for a princely sum of Rs3,000 and by 1903, her records started appearing in Indian markets and were in great demand.
However, what many of us do not know is Gauhar Jaan was an Armenian from Kolkata. She literally 'ruled' Kolkata during her prime with her music and dance. Her father, William Robert Yeoward, worked as an engineer in a dry ice factory, and married her mother, Victoria Hemmings, in 1872. Victoria, an Indian by birth, had been trained in music and dance. Gauhar was thus born into a Christian Armenian family.
In 1879 the marriage ended, causing hardships to both mother and daughter, who later migrated to Banaras in 1881, with a Muslim nobleman, 'Khursheed.' Later, Victoria, converted to Islam and changed Angelina's name to Gauhar Jaan and she became Malka Jaan. Gauhar was one of the first performers to record music on 78 rpm records in India, released by Gramophone Company of India. In her lifetime, she recorded more than 600 records between 1902 to 1920, in more than 10 languages, including Bengali, Hindi, Gujarati, Tamil, Marathi, Arabic, Persian, Pushto, French, and English. She would round off her performances for a record by announcing 'My name is Gauhar Jaan.' She popularised light Hindustani classical music with her thumri, dadra, kajri, chaiti, bhajan, tarana renditions, and mastered the technique of condensing an elaborate melody to just three-and-a-half minutes for a record.
She was indeed a much sought-after female musician of the century.