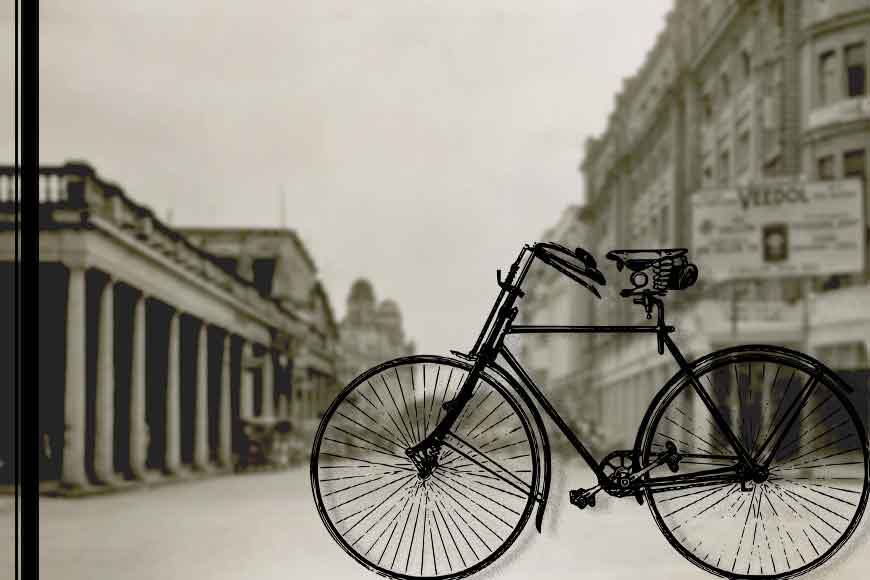 The story dates back to the morning of 13th September, 1886. The city still known as Calcutta, was in a festive mood since early hours that day. Groups of young boys had gathered at the Maidan to witness something extraordinary. Thomas Stevens, a man who set for a world tour on April 22, 1884 from San Fransisco on a bicycle arrived in Kolkata that morning as the entire city watched him with utmost wonder and fell in love with the concept of 'cycle.' Even today, that love has not faded.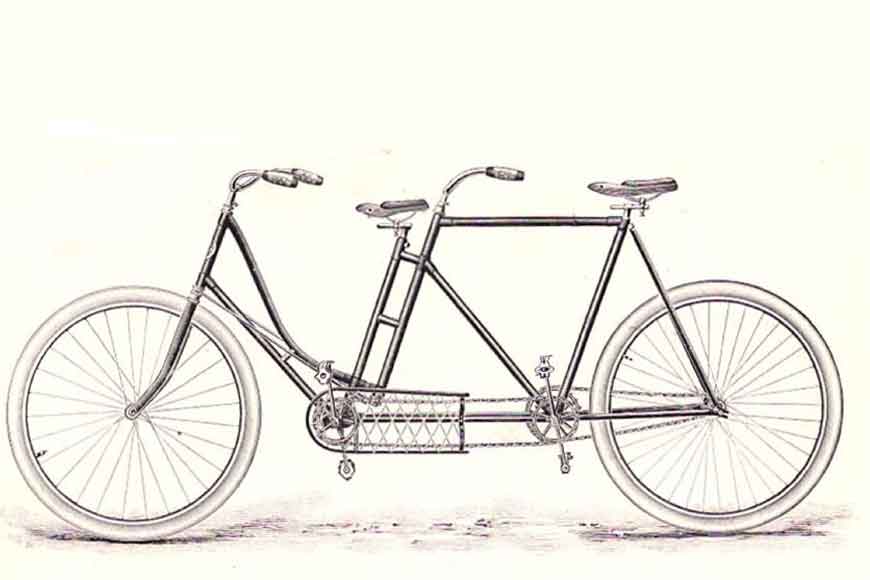 Tandems
While talking about the history of transport of Kolkata, horse driven trams, horse cart, palanquins, double decker buses, electric trams, trains are significant. Cycles however have hardly been talked about. Unlike other forms of transport, it was not gigantic nor did occupy huge spaces on streets. But Kolkata truly had a romantic association with cycle. Rabindranath Tagore's elder brother, Dijendranth Tagore always travelled on a tricycle, whenever he went to Chowringhee. Previously, tandems were popular which multiple people could ride simultaneously. Prasanna Kumar Ghosh, an inhabitant of Santragachi was the creator of this category of cycles. Prior to that, the upper class used to bring in velocipede cycles from abroad. These cycles did not have pedals and had to be pushed with legs.

Pennyfarthing cycles of Kolkata were highly popular in the world of cycles. The tires resembled British penny and farthing. The tires on the front were huge. You will find a vivid description of these cycles in the writings of Indira Debi. During the last decade of the 19th century, riding a cycle was highly in fashion. The British would visit posh clubs riding their bicycles. Doctors would come to treat their patients on cycles. Pretty women would roam about the streets of Kolkata on cycles. In 1879, The Bengal Cyclist Association thus came into being.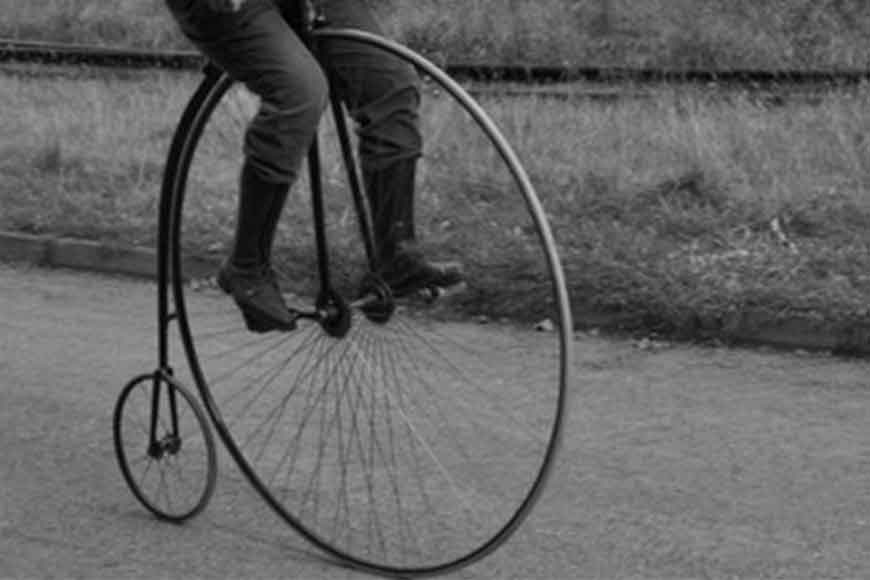 Velocipede
Jagadish Chandra Bose, his wife Abola Bose, Prafulla Chandra Roy, Dr Nilratan Sarkar and his wife, Nirmala Debi usually rode bicycles along Mechuabazar Street every morning. It was almost like a chariot for them. The first cycle shop was opened on Harrison Road, just beside Presidency College. Cycle was an integral part of the soul of Kolkata. Be it the milkman or postman, everyone counted on cycles as a form of commute. Be it Bengali literature or cinema, you will find mention of cycles.
Cycle still remains an indispensable commute in suburbs as well as Kolkata. Amartya Sen still rides a cycle when he visits Santiniketan. With the ever-increasing pollution in Kolkata, the glory of cycles need to be resurrected again on the streets of Kolkata.