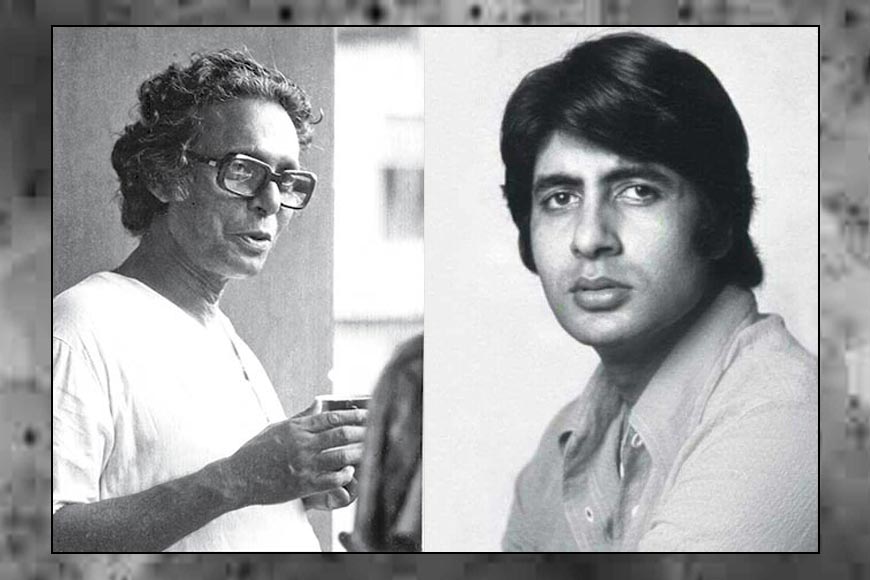 'Yeh to aapki marzi hai ki aap unhe bhala kahein, ya bura (it is up to you whether you call him good or bad)…' Thus opens the voice-over description of the eponymous protagonist in Mrinal Sen's 1969 Hindi film Bhuvan Shome, delivered by a 27-year-old man Sen had 'borrowed' from the sets of another film. His name was Amitabh Bachchan. But if you do notice the credits at all, you will find him mentioned only as Amitabh. Apparently, he himself requested Sen to drop the last name, though he was very keen to see his name in the credits.
In more than one interview, Sen himself recounted how this particular bit of casting happened. In Bombay to edit Bhuvan Shome, which he had finished shooting in Bhavnagar, Gujarat, Sen was on the lookout for a fresh, unknown voice, not keen on using a known one since the majority of the cast comprised fresh faces. Unsure where to start his search, he sought out his friend Khwaja Ahmed Abbas (1914-87, journalist, scriptwriter and filmmaker).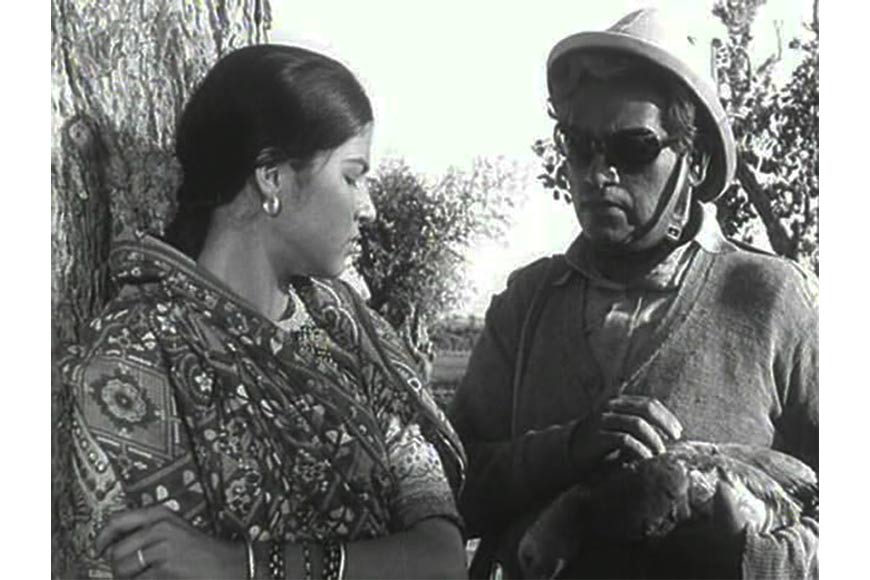 Bhuvan Shome
In his own words, "Abbas saheb, I said, I'm making a film. He said he had heard about it. And I said, everyone in it is new. If I go to the Films Division, I know I will get plenty of people - Pratap Shama and the like - whose voices I can use. But I don't want to. We are all such old friends. I want a new voice. Since everyone else is new, I would like this person to be an unknown figure too." The other important consideration probably was the film's measly budget of Rs 1.5 lakh, which meant that Sen had to cut every possible corner.
Abbas was wrapping up Saat Hindustani (1969), and was sitting with some of his cast and crew. Among them was a 'lambu', as Sen put it. The tall, gangly young man apparently told him, "Mrinalda, ami Bangla janey. Ami Kolkatay chhilo (I speak Bengali, I have lived in Kolkata)." By his own account, Sen told him, "Your Bengali is lousy but your voice is great. And for your information, my film is a Hindi one. The name is Bengali and the protagonist is also Bengali, but it's a Hindi film. I need your voice for a few words some time after the movie begins and then a little bit again towards the end. Are you willing?"
With the sad demise of acclaimed film-maker Mrinal Sen, India has lost its pioneer of alternative cinema movement. From Bhuvan Shome to the Calcutta trilogy, his realistic portrayal of social realities made him a crusader. An epoch has ended, but his films are forever. #MrinalSen pic.twitter.com/DtttcQR1tV

— Dr Harsh Vardhan (@drharshvardhan) December 30, 2018

The young man certainly was, but Abbas drove a hard bargain, saying he would 'lend' the young actor to Sen only on condition that the latter get him Utpal Dutt (the leading man of Bhuvan Shome) for Saat Hindustani. Sen agreed, and Dutt duly became part of Abbas' film too. Dubbing over, Sen asked the delighted Amitabh how much he would charge for the work, but the young man refused. As Sen recounted it, "This is my very first work in films. I simply cannot accept money for it, he said. I reasoned with him: Look, all of us are accepting payment. You cannot insult us like this. Take it professionally. Is this your profession? Yes, he replied. Well then, make a start with this, I said."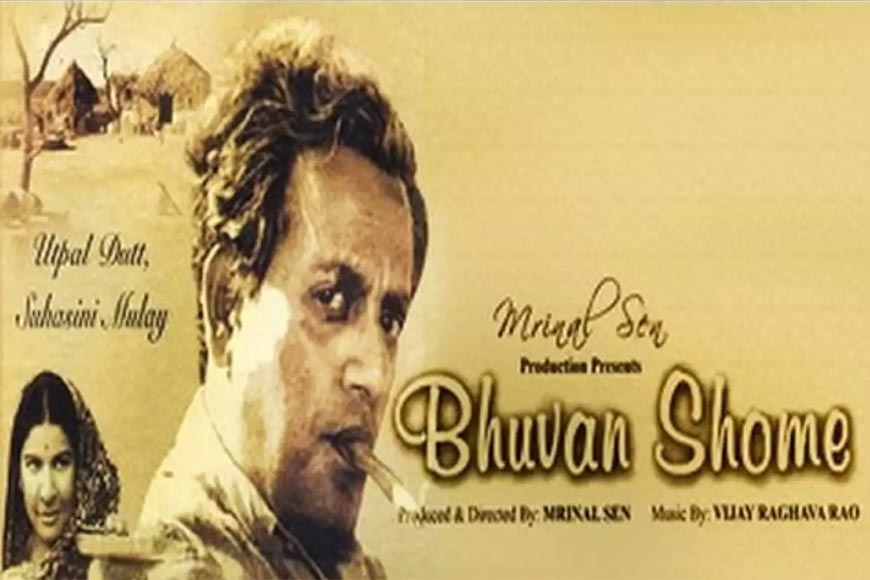 In the end, the amount settled upon was Rs 300. In a later interview, Sen remembered that Bachchan himself thought the amount had been Rs 500, but that was not the case. That money represented the future megastar's first earning from the movies.
In the 100th year of his birth, we remember Mrinal Sen for being the trailblazer for New Wave cinema in India, the pioneer whose films placed India firmly on the world cinema map, but few of us also know that he also discovered what would become Indian cinema's most famous voice!