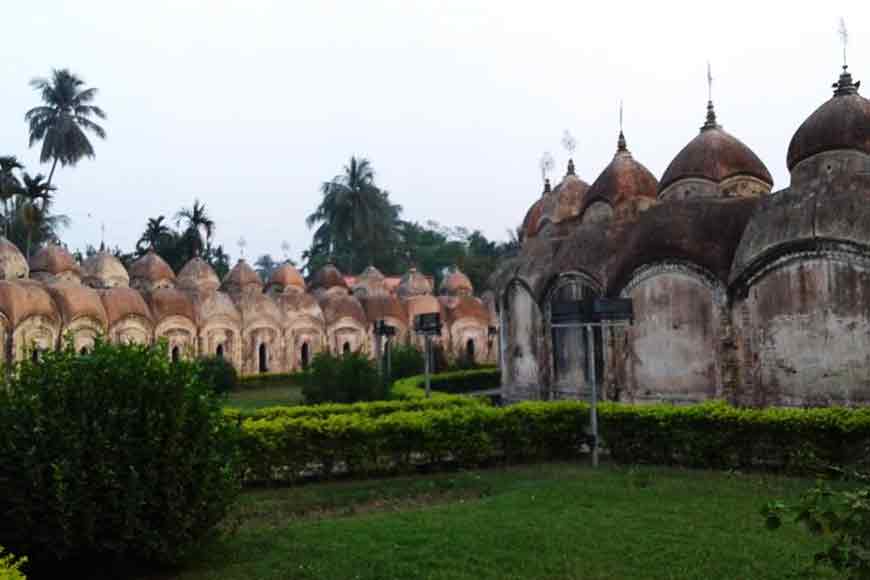 Imagine you are staring at all the 108 Shiv Mandirs standing in the middle of the courtyard and even can view the Shivlingas present within the sanctum. Well this wonder is possible if you happen to visit the 108 Shiva Temples of Kalna. Built in 1809, the temples are constructed in two circles. One consists of 74 temples while the other circle has 34. The former has white marble and black stone Shivlingas, while the latter has only white marble ones. Due to its ingenious planning, all the Shivlingas can be seen from the centre of the temple complex.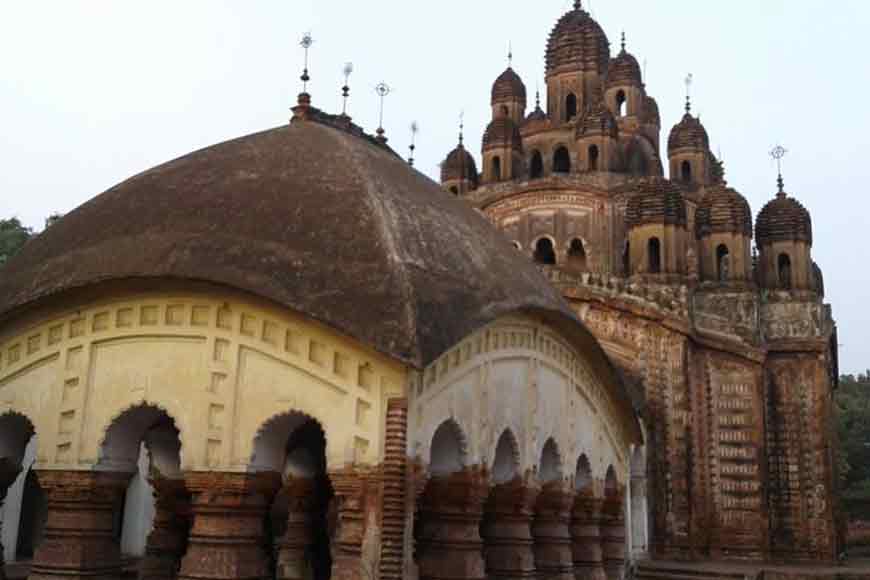 Also known as the Navakailasha Temple, the complex is located in Bardhaman. It is believed that the Shivlingas in the outer circle represent the world we live in, while white symbolizes good deeds and black symbolizes sins. It is only through prayers to Lord Shiva that one gets to see the world filled with pure thoughts and deeds. Such a world is symbolised by the inner circle of the temples.
Not just for the temples, this place is also a photographer's paradise. Ambika Kalna is also a picturesque temple town of Burdwan, an abode to astonishing works of terracotta. With an impeccable, semi-urban charm, this town attracts thousands of visitors daily from across the globe. It takes about 2 hours to reach the town via NH 19. There are also multiple trains from Howrah that take not more than 3 hours to reach Kalna.
Amidst fragrance of wild flowers strewn on red clayey paths, this town is steeped in heritage. The oldest among a series of temples that lends the name Temple Town to Kalna, happens to be the Lalji Temple. As per historical records, this temple was built by Queen Braja Kishori Devi and was opened for prayers in 1739. Red coloured bricks make up this exquisite temple, that is also adorned with marvellous terracotta figurines. If you thought only Bishnupur claims of terracotta works, you are wrong. A visit to Kalna was indeed an eye-opener about the rich sculptures of Bengal. The temple also has a unique characteristic feature, that of a roof with 25 distinct peaks.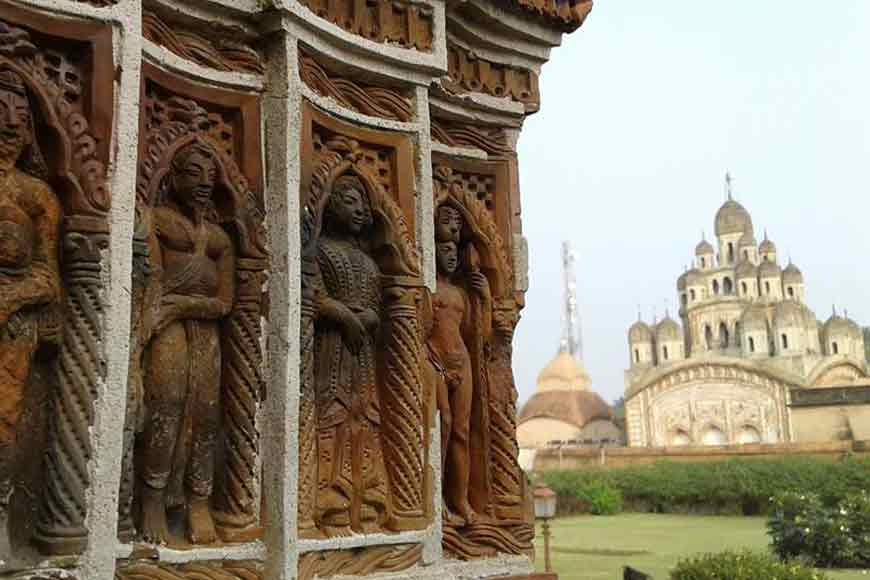 But arguably the most attractive spot of Kalna is the famous Nava Kailash Temple complex. Nava literally means 'new', and Kailash is mythologically considered as Lord Shiva's home. The temple arena was constructed by King of Burdwan, Raja Tejchandra, in 1809. If you wish to explore more, there is no dearth of variety in terms of architectural splendour. The Kalna Rajbari boasts of some magnificent structures, the chief being Pratapeshwar Temple. The terracotta works on its four walls are the very best in terms of detailing. It was meticulously built by Ramhari Mistri in 1849, a master craftsman of that period. It is ornamented with gripping terracotta plaques visually summing up few of the episodes from the epic, Ramayana. But this Shiv Ratri do not miss the 108 temples of Kalna!