Well, Bengal does not have a Sea of Poppies that are used to make deadly drugs of the underworld. But we have one of the best fritters of the world --- unique to Bengal's Bankura district – the hot yummy Posto Fritters. It is believed these Posto Bora as they are locally called, was present in Bankura, Birbhum and adjoining areas since ages, primarily for those who belonged to Epaar-Bangla. Posto Bora is essentially a Ghoti delicacy that is a part of daily meals either at lunch or used as snacks in the evening.
A trip to Bishnupur is never complete without a hot rice-posto bora fusion. Simple, yet a rare delicacy in the world of cuisine. Since poppy is quite expensive, the posto fritters are usually mixed with onions, garlic and chillies to give a bigger volume to the dough. However, the original posto bora of Bankura came as a big round cake that was vegetarian without use of even onion or ginger.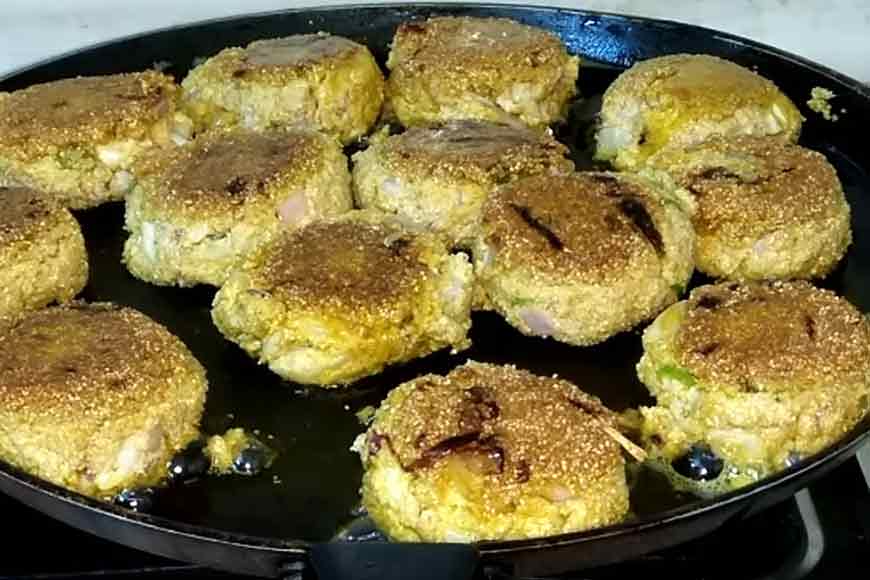 It is mouthwatering and very easy to cook. It can be eaten with steamed rice and plain daal or as an evening snack with tea. Poppy is also thought to beat the heat and hence these fritters are very popular with panta bhaat in summers of Bengal.
Here is a simple recipe of Posto Bora:
Ingredients:
• Posto / poppy seeds – 1 cup
• Green chilies – 3 finely chopped
• Green chilies – 2 for grinding
• Onion – 1 finely chopped
• Maida / besan – 3 to 4 tbsp
• Salt & sugar to taste
• Mustard oil for frying

Preparation
1. Soak the posto in water with a pinch of salt for 30 minutes. In a grinder add the posto with the water and green chilies. The paste should be smooth with no grains visible.
2. In a bowl add chopped onions, green chilies, ground posto and mix well. Add salt and sugar as per taste. Add the seasoning as per your taste.
3. Then add besan/gram flour or maida so that it binds well and the mixture no longer remains runny. Now add a little bit of mustard oil and mix well.
4. In a non-stick pan, heat little bit of oil. Make small round cakes and gently put them in the pan one by one. Fry them in the medium heat so that they don't burn. Turn the boras once they are golden brown on the outside.
5. Once done, drain the boras in a paper towel. Serve it hot with plain rice or daal.
Story Tag:
Bengali cuisine, Posto Bora