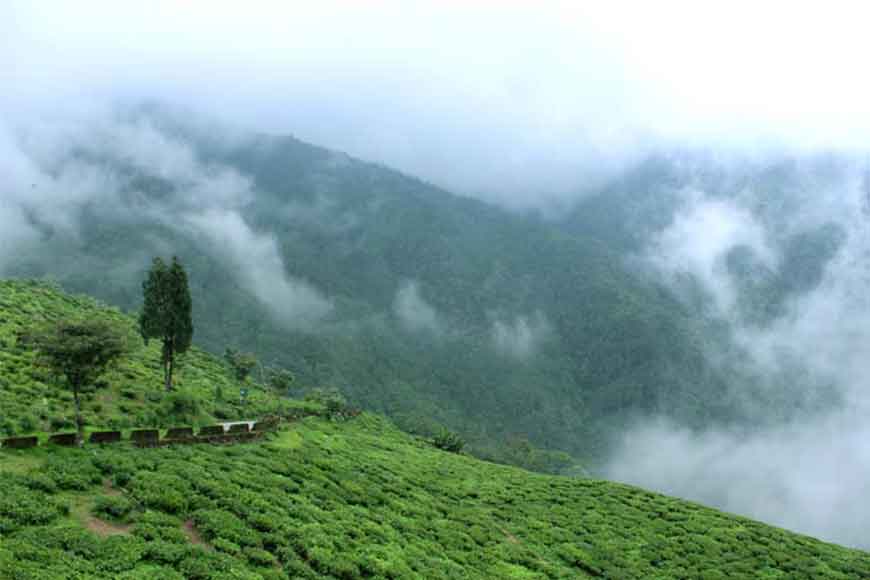 Happy Valley! Does the name resonate some warm charm? It does, doesn't it? With a legacy of history mixed in that package of tea leaves, Happy Valley Tea Estate is the second oldest tea estate of Darjeeling (after Steinthal Tea Estate, which was established in 1852). Located at a height of 2,100 metres or 6,900 ft, it happens to be one of the highest tea factories in the world. David Wilson, an Englishman, had named the garden Wilson Tea Estate and by 1860 had started cultivation of tea. In 1903, the estate was taken over by Tarapada Banerjee, an aristocrat from Hooghly. In 1929, Banerjee bought the Windsor Tea Estate nearby, and merged the two estates under the name of Happy Valley Tea Estate. G.C. Banerjee was the next owner of Happy Valley Tea Estate. He with his wife Annapurna Devi and three daughters (Nonimukhi, Monmaya and Savitri) lived there.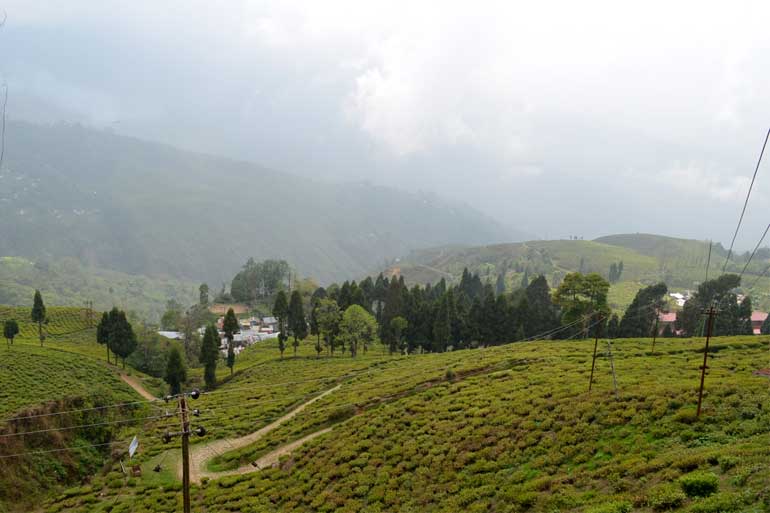 The sprawling tea estate will not just attract you to its historical past, but also to its natural beauty with the mighty Himalayas at the backdrop. Once you are in Darjeeling, a visit to Happy Valley Tea Estate is usually part of the day's trip and up high and serpentine hilly roads one reaches this highest tea factory. In March 2007, the tea estate changed hands and went to S.K. Bansal, of Ambootia Tea Group, which established a new factory within the premises switching to organic tea farming. The original factory has now been turned into a working museum. One gets to see mementos of how tea was made during the British era, including the single piston slow-speed engines, shaft machines and others.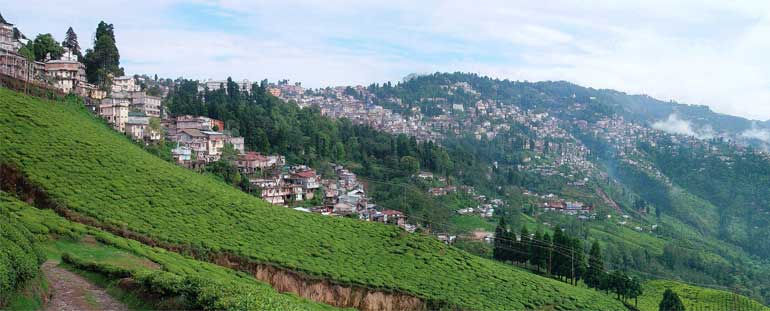 And if you wish to the priceless tea leaves of this estate that in 2008, was chosen to be sold at the world famous Harrods of United Kingdom, with a price tag from ₹5,000 (US$72) to ₹6,000 (US$87) per kg, then you can buy your bit from the shops nearby.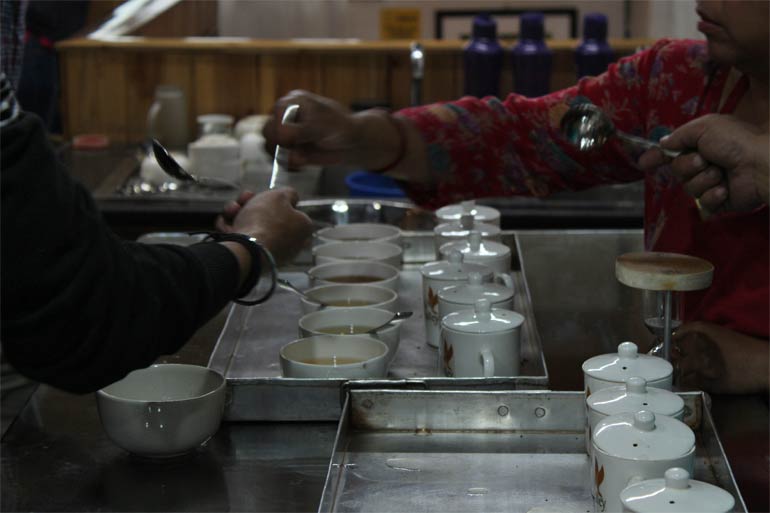 How to reach
Situated around 3 km north of Darjeeling, below Hill Cart Road, Happy Valley Tea Estate is accessible via Lochnager Road from Chowk Bazaar. It is the closest tea estate to Darjeeling Town.
When to visit
The months of March to May are the busiest time here, when plucking and processing are in peak. It is open to tourists from Tuesday to Saturday from 8 a.m. to 4:30 p.m.
Photo Credit : Anitesh Chakraborty, Wikipedia