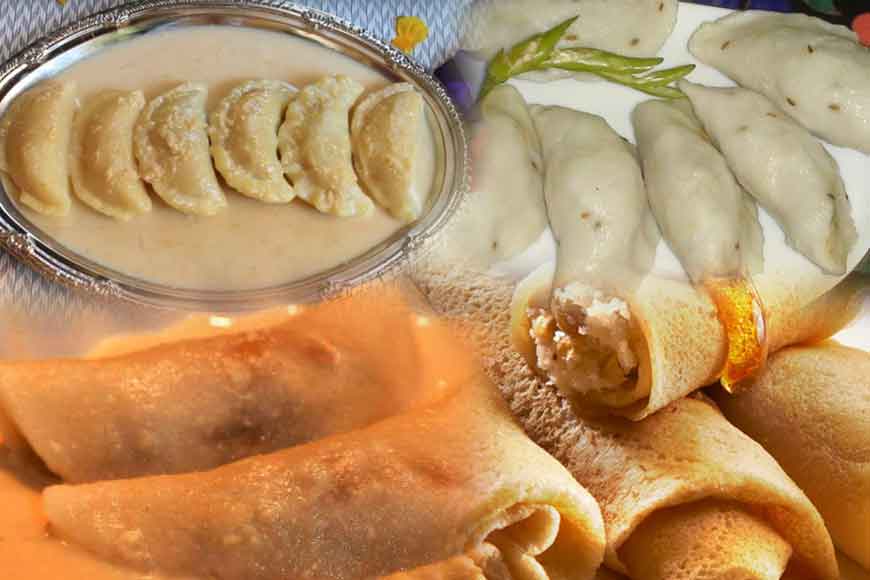 Winter is here and so is the fragrance and flavor of the first khejur jaggery that goes into the new paddy harvested and turns into Pithe. Chilly winters in Bengal is all about enjoying the special dessert called Pithe. Considering the busy schedules of most working women today, the making of Pithe has indeed taken a backseat. Specially the difficult ones. Yet most households even today churn up this winter delicacy including savouries like Pathi shapta, Gokul pithe and Chitol pithe. These are our quick-fix solutions of catering to Poush Shankranti cravings. But Bengal once produced several such sweet cravings that probably the present generation is not even aware of. With time, even some of their recipes are lost as none prepares them and most of these recipes were handed down by word of mouth from one generation to the other.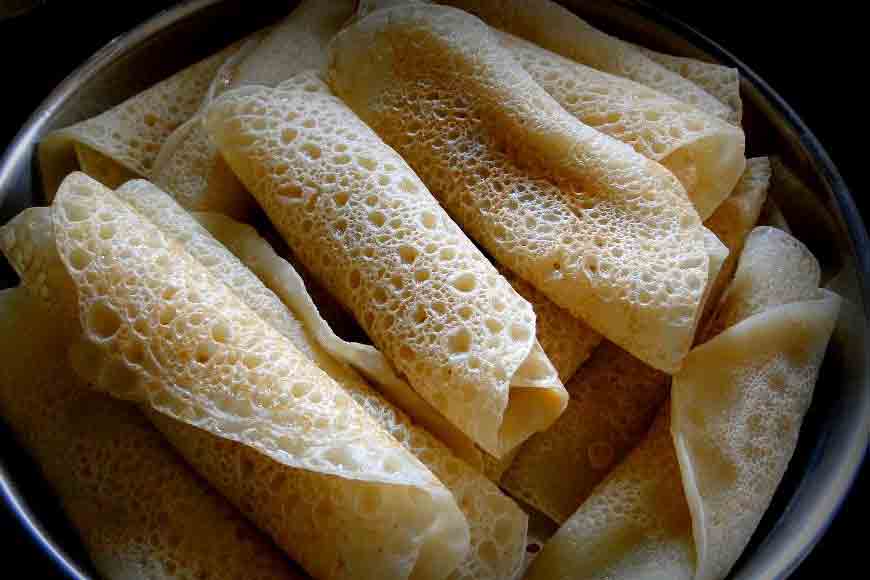 If we walk down memory lane, we will remember our grandmothers and mothers spending a lot of time making these delectable delicacies for the entire family with utmost sincerity, love, affection and perseverance. These made us look forward to winters impatiently. One such delicacy was Bhapa pithe, that was a big favourite of Bangaals of Opar Bangla. In Assam these pithes are known as Keteli pithe as they are steamed on the mouth of tea kettles. They are called Dhuki pithe in Birbhum as they are steamed on clay disks. Surprisingly, these are also similar to Kerala's puttu when it comes to techniques and ingredients.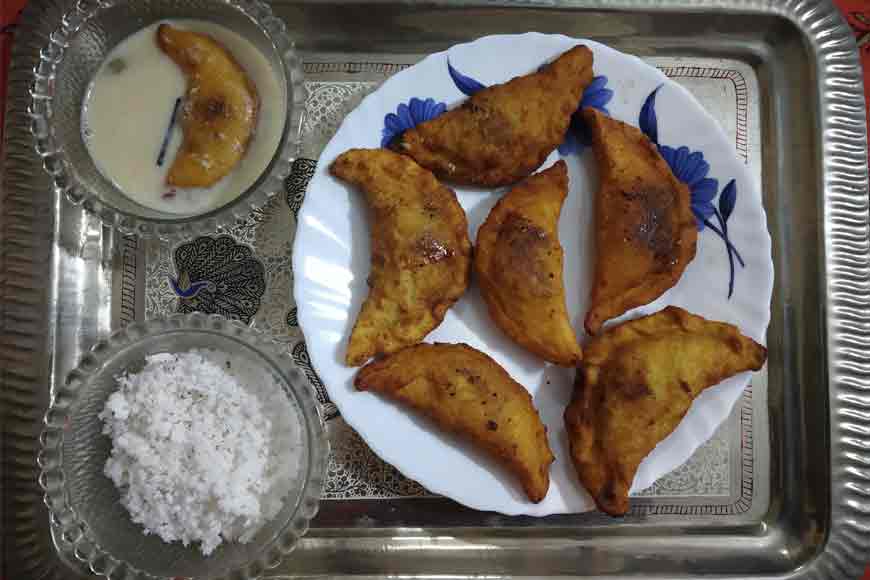 Bhapa pithe has a romantic association with Bangladeshi cuisine. It is primarily made during Poush Sankranti, but is also prepared to mark the beginning of the harvest festival or 'Nabanna' of Bangladesh during winter. This is the time when rural Bangladesh is dressed up in a bright golden hue. Every farmer brings their grains 'home' and the harvest celebration begins with food, music and dance. Every house smells of rice being husked. Khejur er rosh, or date juice is also extracted during this time. It is turned into jaggery, and this jaggery is mixed and matched with pithes to give them a smashing taste and aroma.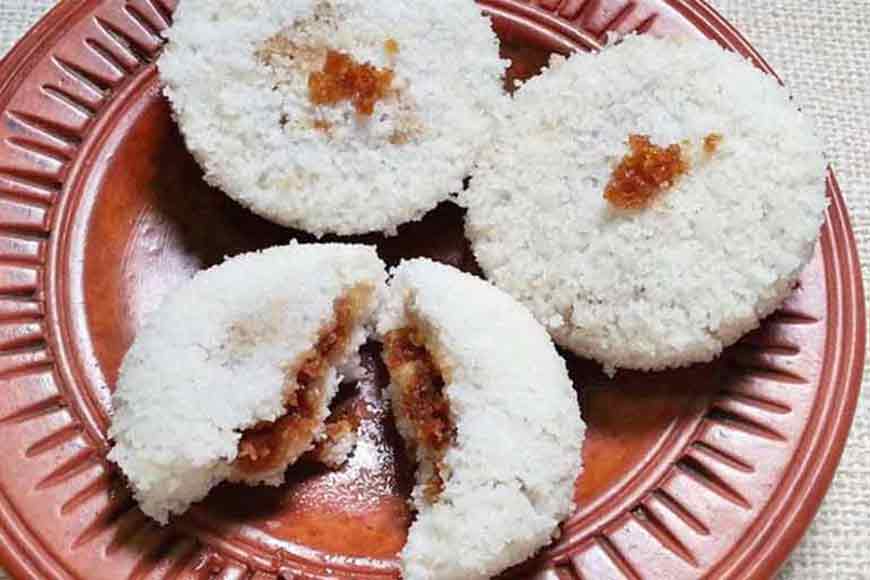 Because of its close association to Bangladesh, these delicacies are also known as Dhakai pithe. It is not fried like the other pithes prepared during Makar Sankranti. It is the best concoction of rice and jaggery which offers a taste to remember. The discs of mushy delight are made up of pounded rice with the amalgamation of fresh shavings of coconut and are stuffed with date palm jaggery or patali gur. These are steamed and eaten hot during breakfasts. It tastes magical if you have the right skills to make it properly. The soft and fluffy bhapa pithe simply melts in your mouth. Each bite offers a surreal combination of creamy coconut and molten jaggery. No wonder, it is called the Queen of pithes!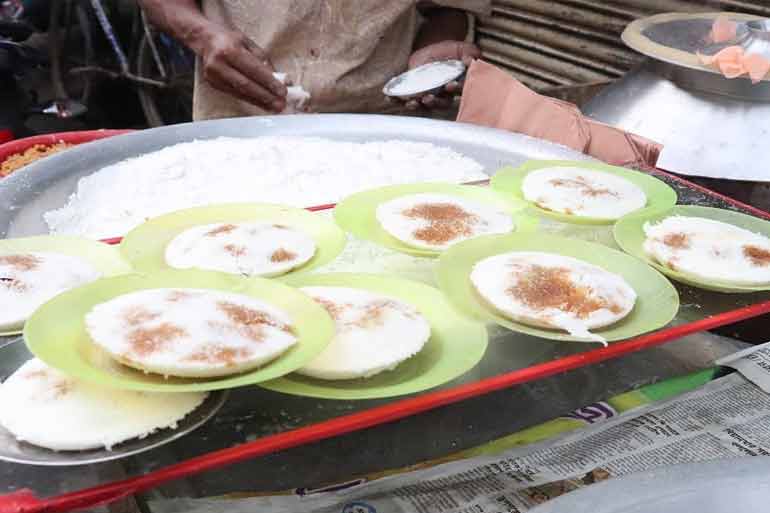 These are still found on streets of Dhaka as a winter breakfast item. I remember my grandmother used to make Bhapa pithe over crackling earthen stoves and spitting fire. The pots gave a rustic taste to the delicacy. These days we use gas stoves, and can hardly imagine cooking them slowly over an earthenware. Only if times were simpler and we could invest the time and effort required for the Bhapa pithe. Else it will soon figure in the list of 'Harie Jawa Pithe.'