He reigned the silver screen like a king, but he lived and died a pauper. Not even the critically acclaimed movies in which he played central roles or turned them a director's gem, fetched him the basic needs of a personal life as he aged. Yes, he was the one and only Tulsi Chakraborty, an actor par excellence, who probably never took his profession as a trade, but survived for the love of it. He was a born actor.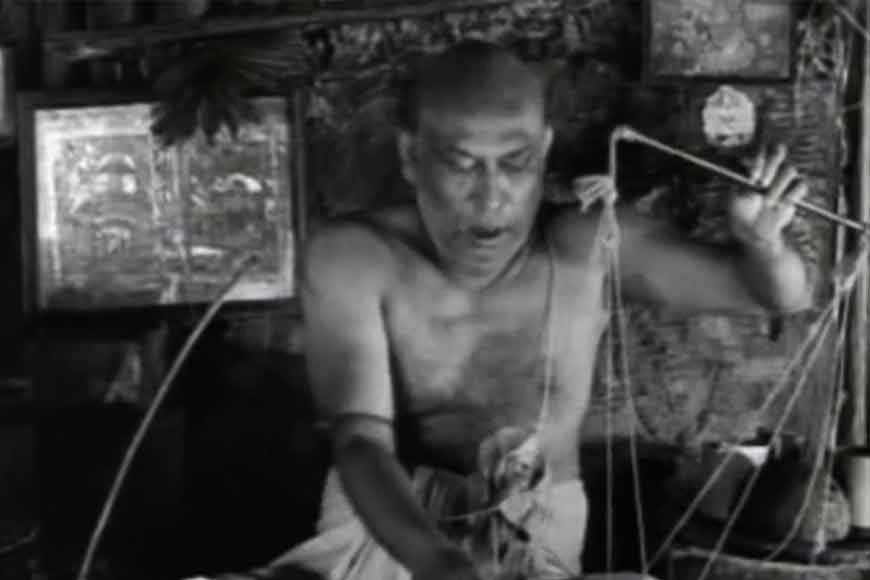 Even legendary director Satyajit Ray was surprised when the actor refused to accept a hefty salary for his film Paraspathar. "He would have been an Oscar-winner, had he been an American citizen," Ray had once opined about Tulsi Chakraborty. While he was acting in Ray's Paraspathar, the director wanted to pay him Rs 100 daily as remuneration, but the actor had turned it down. His logic was he would not be cast in future films, if he is paid so heftily for a particular movie. So, he accepted a meagre Rs 15/- per day, while working under Ray. But this austerity and honesty of Tulsi babu did backfire in his old age, and especially affected his family, with he and his wife living their last days in abject poverty.
Tulsi Chakraborty was inducted into the world of movies and theatre by his uncle who worked with STAR Theatre. As an adolescent, he used to watch this iconic stage and famous actors perform. That inspired him to become an actor-singer and between 1932-1961, he played some of the unforgettable characters of Bengali movies attired in his trademark dhuti and pulling the strings of his poite (sacred thread). From Prasanna Pandit in Pather Panchali to the hilarious role of mess owner Rajanibabu in Sare-Chuattor to hotel owner Gosaiji in Ekti Raat, he added a touch of life to every character, so much so that they have turned immortal.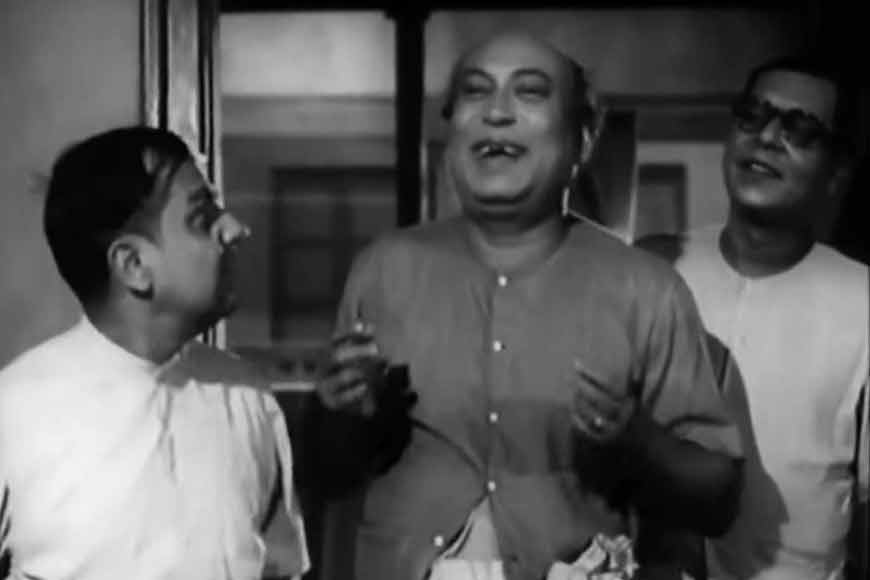 In several interviews Ray had said: "Paraspathar would not have been possible without Tulsi Chakraborty. The film would have been shelved without him." Even Uttam Kumar had once admitted that it was not possible for him to be so involved with a character like Tulsi Chakraborty. His shots went flawless in single takes. Not just a great artiste, he was a genuine and big-hearted human being too. He enjoyed an amiable relationship with both his peers and junior artists. But he was perennially poverty-stricken, a fact known by very few people.
He lived in a by-lane, in a two-storied house of Howrah. He purchased the house with Rs 6,000 and thus used all his savings. Above that, he worked all his life for a paltry remuneration. He used to hand-over his wife whatever money he got from his acting. His wife Usharani Devi saved bit-by-bit and helped him to buy their house. The interior of the house had minimal furniture – an old cot, wooden cupboard, few stools and an easy-chair. Even in his meals, he stuck to simplicity, with just dishes of rice with ghee, pulses and egg, cooked by his wife. Tulsi Chakraborty fell ill a few days before his demise. There was not enough money for his treatment. Yet, he recovered in a few months. Ecstatic, he arranged an occasion to feed a group of Brahmins a meal of prawn, mutton and other delectable items. He passed away on that very night.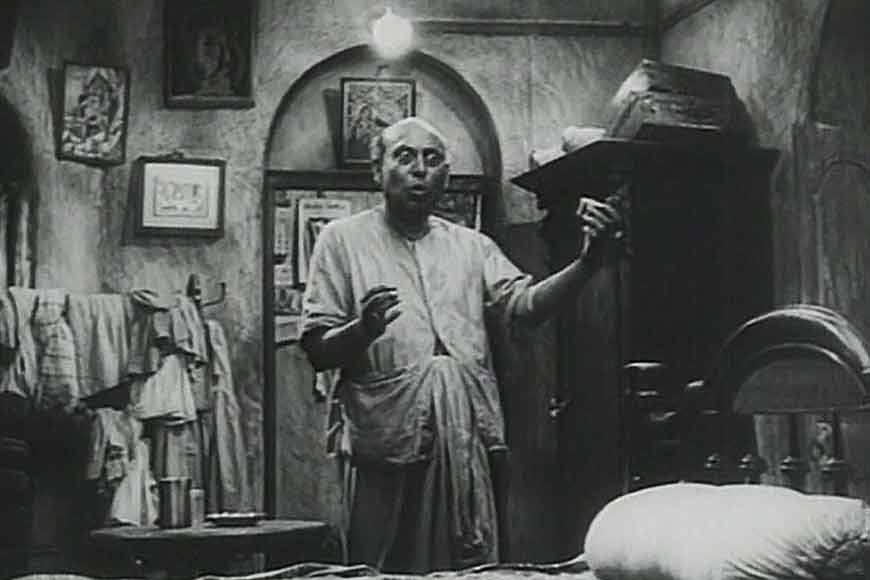 Despite poverty, his life of dignity, made him a great man. From Uttam Kumar, Tarun Kumar, Anup Kumar, Soumitra Chatterjee – everyone treated him as their father-figure and he looked upon them as his children. A no-complaining man, he was once gifted a coat by Anup Kumar, as he had no good winter garments. He was ecstatic and on the verge of tears. But he never shared those tears with the audience. After all, he was there to make us all laugh
Story Tag:
Tulsi Chakraborty, Bengali comedians