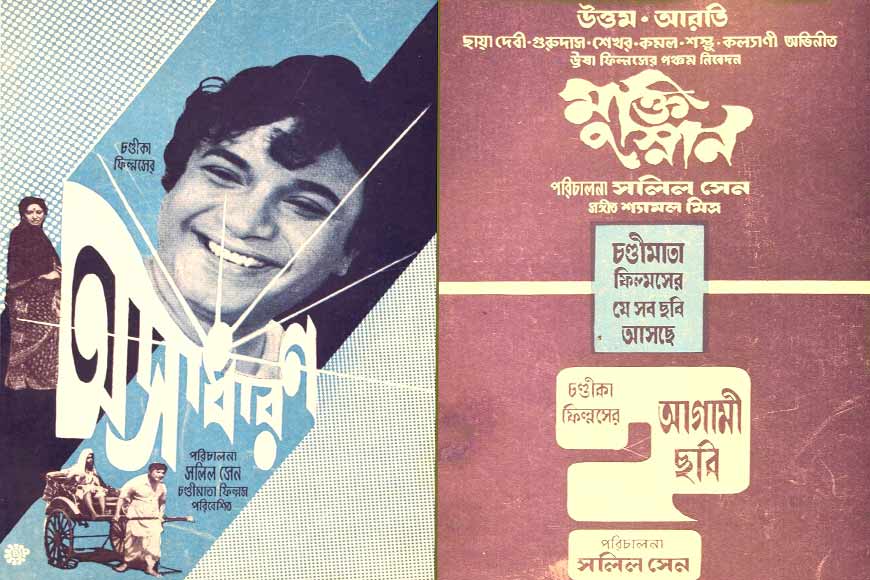 Raj Kapoor and Uttam Kumar in a film directed by Hrishikesh Mukherjee. Uttam Kumar, not Soumitra Chatterjee, in 'Kinu Goalar Goli'. Rekha and Uttam Kumar paired in a Bengali film. Not figments of a passionate fan's imagination, but three among a series of misses in the Mahanayak's astounding career. Sad as it sounds, there were films that he appeared to have started but never finished, and still others in which he was replaced by another actor.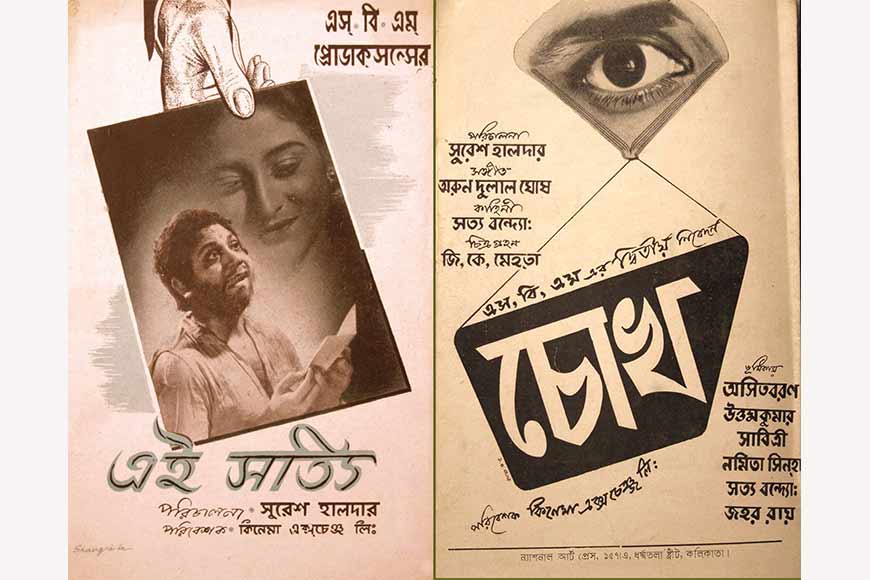 A few weeks ago, a Facebook post about celebrated writer Buddhadeb Guha came up with an interesting factoid. Presumably in the late 1960s or early 70s, producer Ajay Bose and filmmaker Jayanta Bhattacharya, who was part of the directors' collective known as Agragami, chose four of Guha's novels to make into films, all of them starring Uttam Kumar. The four were 'Ektu Ushnotar Jonyo', 'Koyeler Kachhe', 'Nogno Nirjon', and 'Chabutara'. Sensationally, the duo had cast Rekha opposite Uttam in 'Chabutara', in what would have been a first for Bangla cinema. The casting coup was to also include Amjad Khan.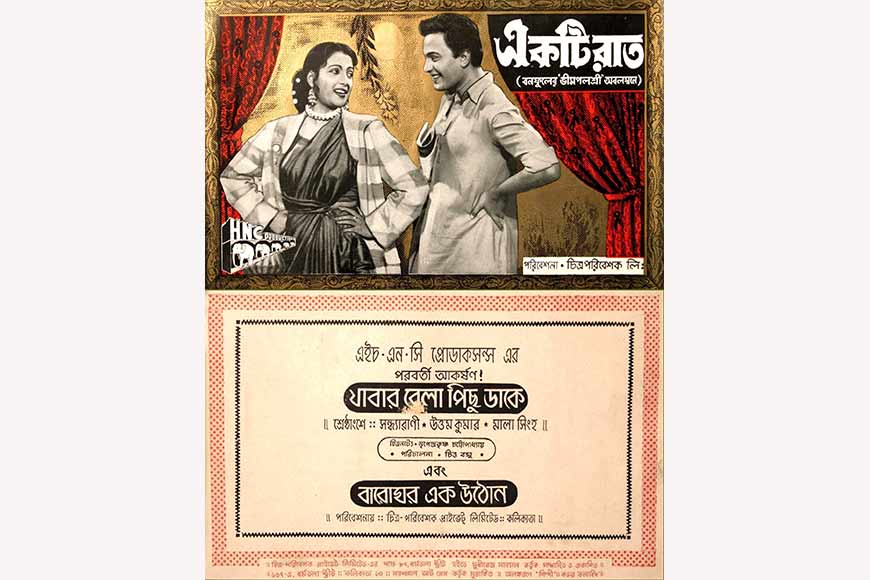 For reasons unknown, none of the films ever saw the light of day. Not even after the 'muhurat' (auspicious launch, roughly speaking) of 'Koyeler Kachhe', an event attended by Amitabh Bachchan, no less.

Why? One reason may have been the author himself. When I asked him, the 84-year-old writer told me the producers had been reluctant to spend enough money on outdoor shoots, which he absolutely insisted on. "Ora baire jete chaito na (they refused to go out)," were his exact words, adding that he had no regrets whatsoever.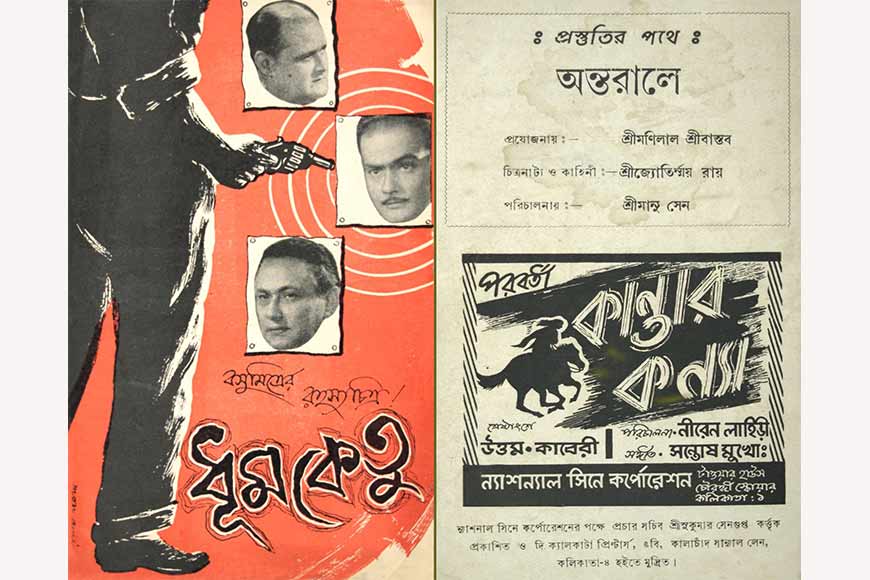 Uttam Kumar would have been 94 today. And no matter what Buddhadeb Guha says, the legions of fans who still worship Bengal's only true matinee idol will probably forever regret the pairing that never was.
However, these weren't the only Uttam Kumar films that missed their date with the silver screen. While some were irretrievably lost, some others resurfaced with a different star cast. Fans will undoubtedly mourn the loss, though we can perhaps draw consolation from visuals about these films left over from what popular perception has always held to be the golden age of Bengali cinema.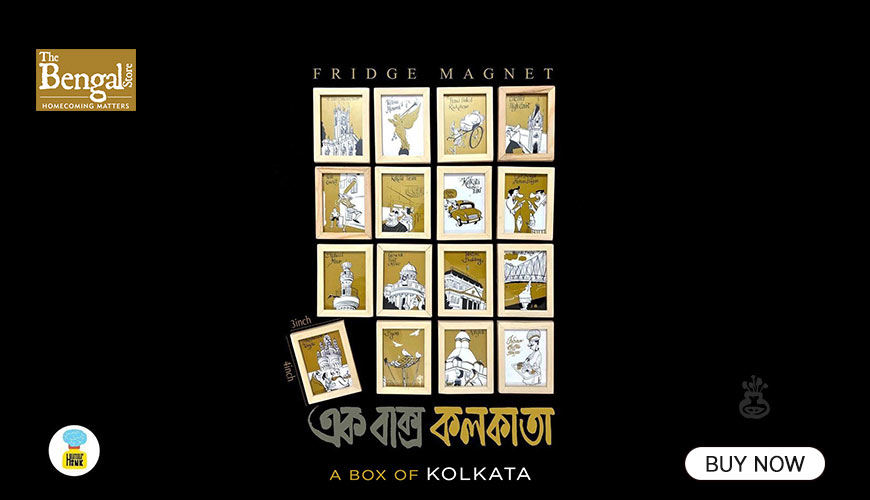 In the decades from the 1950s through to the 80s, pamphlets and booklets were hugely popular publicity materials in the Bengali film industry. Most were stored as collectibles, as a result of which many survive to this day.

It is from these that we learn that in 1954, for example, the promotional booklet for 'Ei Sotyi' carried on its reverse an ad for an upcoming film titled 'Chokh', featuring Asitbaran, Uttam Kumar, Sabitri Chatterjee, Namita Sinha, and Jahar Roy, directed by Suresh Haldar, with music by Arun Dulal Ghosh. Needless to say, the film was never released.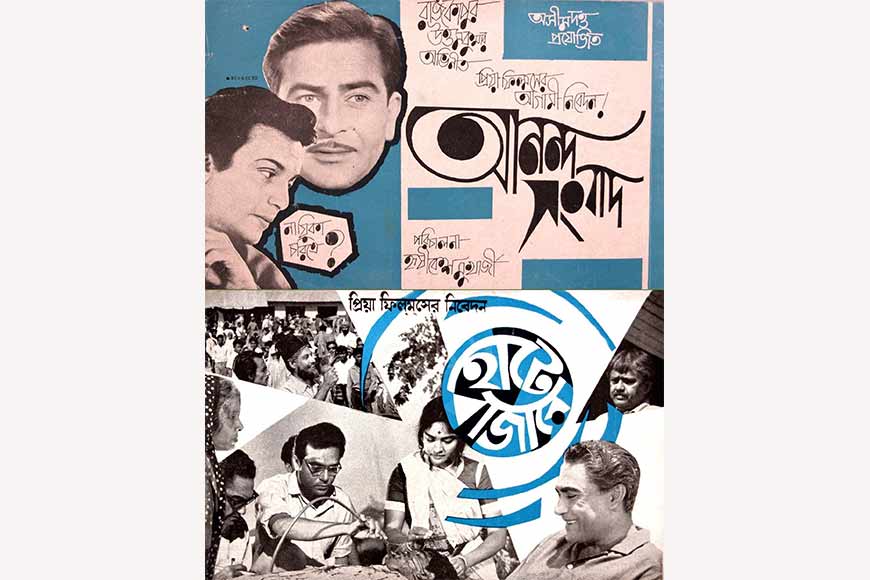 A similar fate awaited director Chitta Basu's 'Jabar Bela Pichhu Daake', featuring Uttam Kumar, Sandhyarani, and Mala Sinha, an ad for which appeared on the flip side of the booklet for Ekti Raat (1956).
The legendary Uttam-Suchitra were also the lead in a film titled 'Martyer Mrittika', to be directed by Sudhir Mukherjee, with music by Hemanta Mukherjee. The ad for this film first appeared in a booklet for the film 'Bhola Master (1956). Again, the booklet for 'Ogo Sunchho' (1957) carried an ad for 'Namaskar Sir' featuring Uttam Kumar.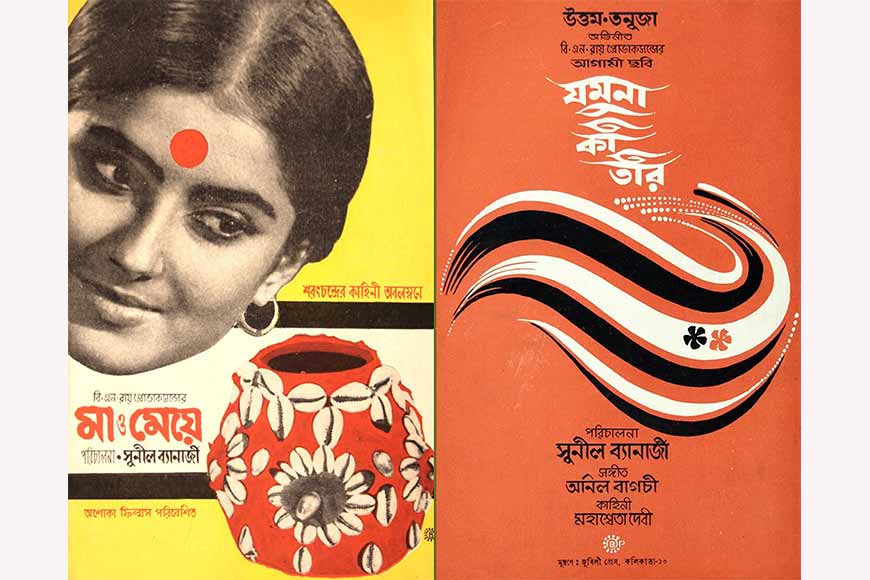 An ad for 'Kantaar Kanya', produced by National Cine Corporation, was printed on the flip side of the booklet for 'Dhumketu' (1958). The Uttam-Kaberi Basu film was planned with Niren Lahiri as director, while Santosh Mukherjee was in charge of the music.
Obviously, the list features not just Uttam Kumar, but other eminences too. Iconic writer Premendra Mitra's screenplay was all set for Sukumar Dasgupta's directorial venture 'Nodir Naamti Anjana', as evidenced by an ad on the reverse of the booklet for 'Haat Baralei Bandhu' (1960).

Five years later, the booklet for 'Thana Theke Aschhi' (1965) carried information about the film 'Ghanta Fatak' featuring Uttam-Supriya, directed by Bijoy Basu, with music by Hemanta Mukherjee.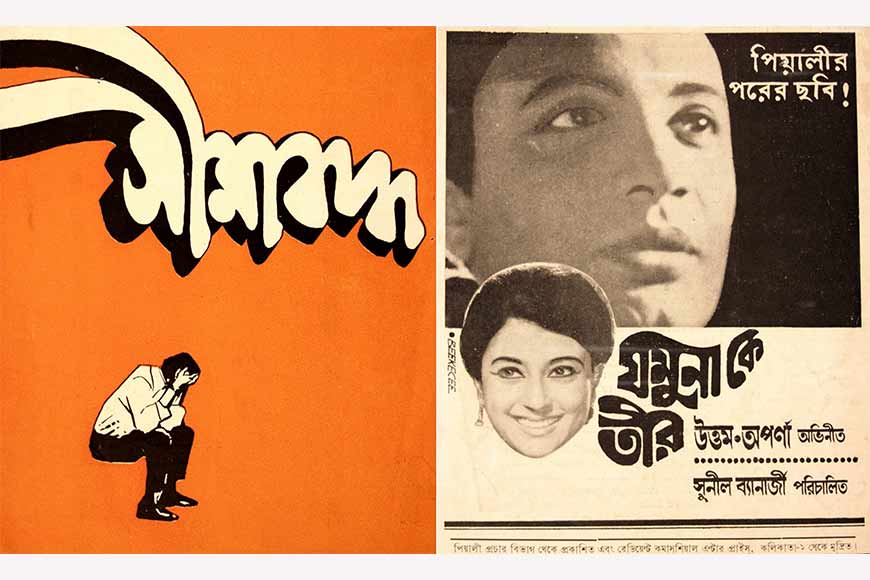 In the 1970s, renowned director Tapan Sinha shelved his film 'Kothay Paabo Taare' starring Uttam, based on Samaresh Basu's eponymous novel, even though an announcement had been made on the back cover of the booklet for 'Rajkumari' (1970). Similarly, directors' collective Agradoot abandoned the Uttam-starrer 'Ekoda Kuashay', based on Sahitya Akademi awardee Bimal Kar's work, an announcement for which had appeared on the back cover of 'Kolkata 71' (1972).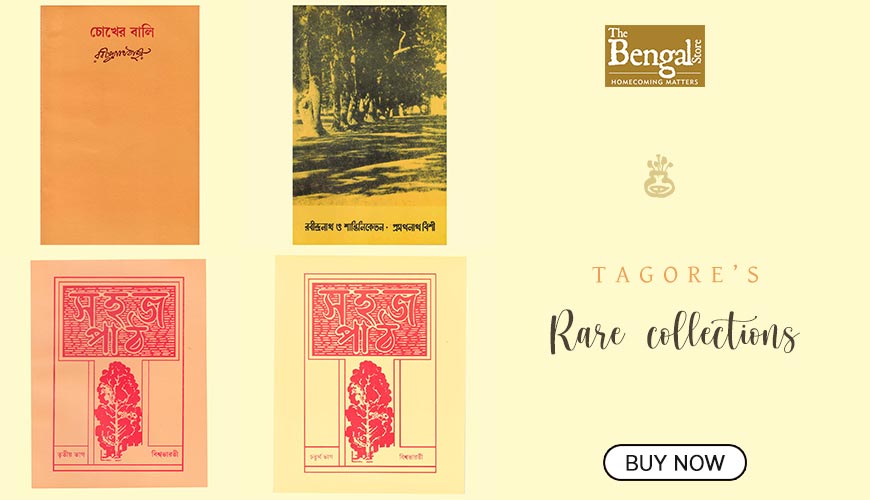 Then there was the curious case of repeat ads. On the flip side of a booklet for 'Maa O Meye' (1969) was an ad for 'Jamuna Ki Teer', featuring Uttam Kumar and Tanuja in the lead. The film was to be directed by Sunil Banerjee, based on a story by Mahasweta Devi, with music by Anil Bagchi. A few years later, a new ad appeared for the same film, with a few changes. 'Jamuna Ki Teer' became 'Jamuna Ke Teer', the production house was Piyali Films instead of B.N. Ray Productions, and Tanuja had been replaced by Aparna Sen, though the director was the same. And still it remained unreleased.
However, the Uttam-Aparna film titled 'Kaalo Harin Chokh', the ad for which appeared in a booklet for yet another Uttam-Aparna starrer 'Memsaheb' (1972), featuring Asima Bhattacharya as producer-music composer and Sushil Mazumdar as director, has been lost forever.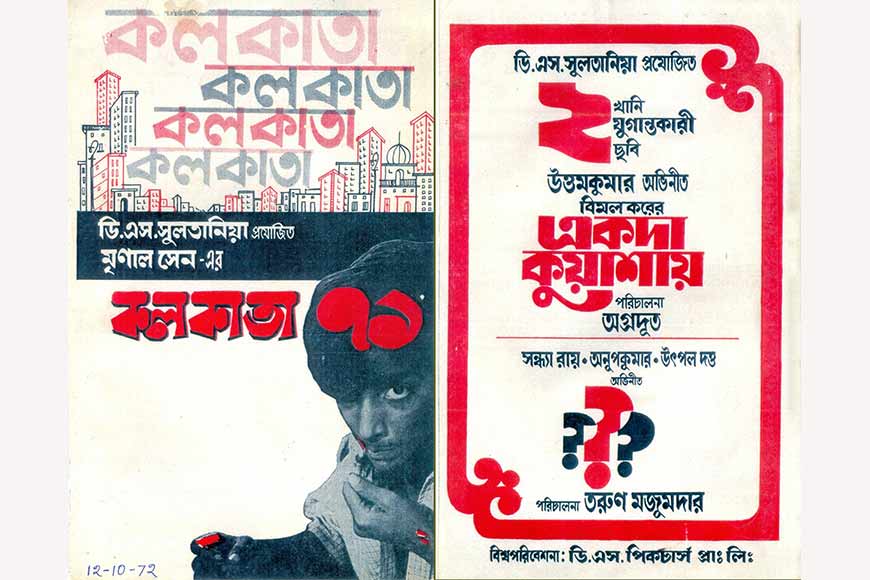 The seemingly endless list also has such names as 'Sei Phool Phote', based on Samaresh Basu's 'Abosheshey', directed by Arabindo Mukherjee, with music by Nachiketa Ghosh, first announced in 1973; or 'Muktisnaan', starring Uttam Kumar, Arati Bhattacharya, Chhaya Devi, and Gurudas, under Salil Sen's direction and featuring Shyamal Mitra's music, announced in 1977.

In 1967, Hrishikesh Mukherjee, then making a name for himself in Bombay, was planning a film titled 'Ananda Sambad' with Uttam Kumar and Raj Kapoor, under the banner of Priya Films. The details appeared on the flip side of the booklet for yet another seminal film, 'Haate Bajare'. Sadly, the mouth-watering prospect of Uttam Kumar and Raj Kapoor together in one film remained a dream.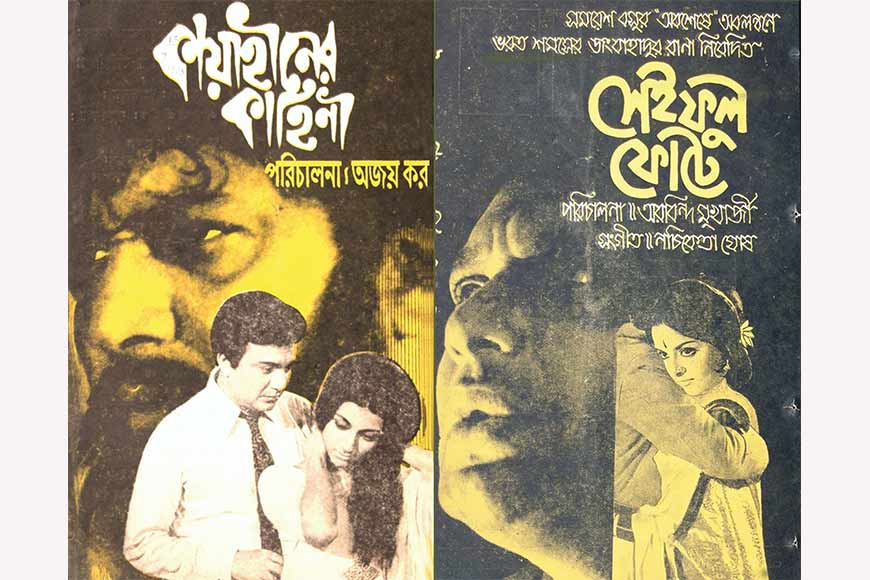 Among the most notable examples of films that originally featured Uttam Kumar but ended up starring other people are the likes of 'Pankatilak' (1961), 'Kinu Goalar Goli' (1964), and 'Chaitali' (1971). Perhaps understandably, there was a fairly long gap between the original announcements and the eventual releases.
'Pankatilak', announced in 1957, was planned with Uttam under Mangal Chakraborty's direction, with Hemanta Mukherjee as music director. Finally, the film starred Kali Banerjee along with Sandhya Ray, Bikash Ray, and Anup Kumar, with music by Sudhin Dasgupta.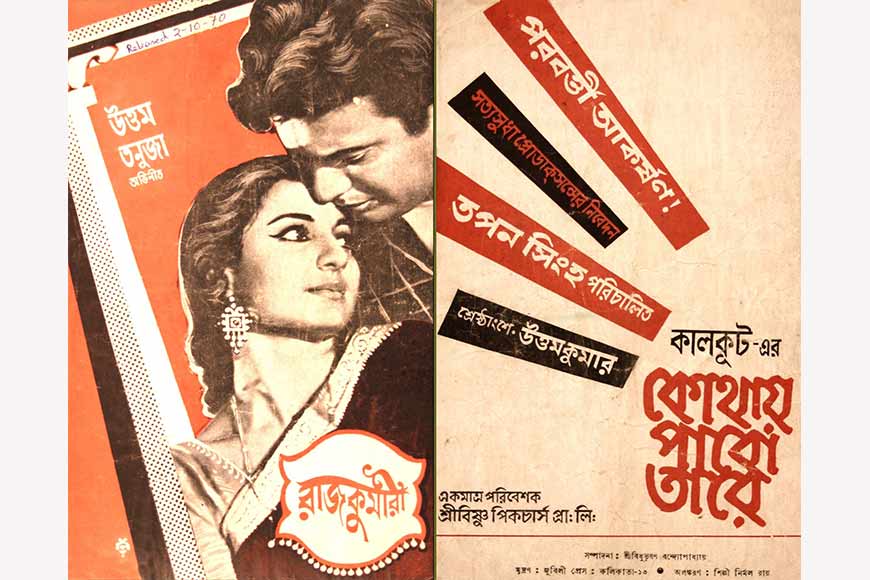 In 1960, O.C. Ganguly's 'Kinu Goalar Goli' was all set to star Uttam, Arundhati Devi, and Chhabi Biswas, with Rabin Chatterjee's music. As we all know, the film eventually featured Soumitra Chatterjee and Sharmila Tagore in the lead, with music by Salil Chowdhury. Similarly, Biswajit took Uttam's place in 'Chaitali', while Hemanta Mukherjee was replaced by S.D. Burman as music director.
There's many a slip between the cup and the lip, they say. On Uttam Kumar's birthday, we can only wistfully think of what might have been.
Information and photographs courtesy: Sudipta Chanda, The Dreamers Music PR Agency