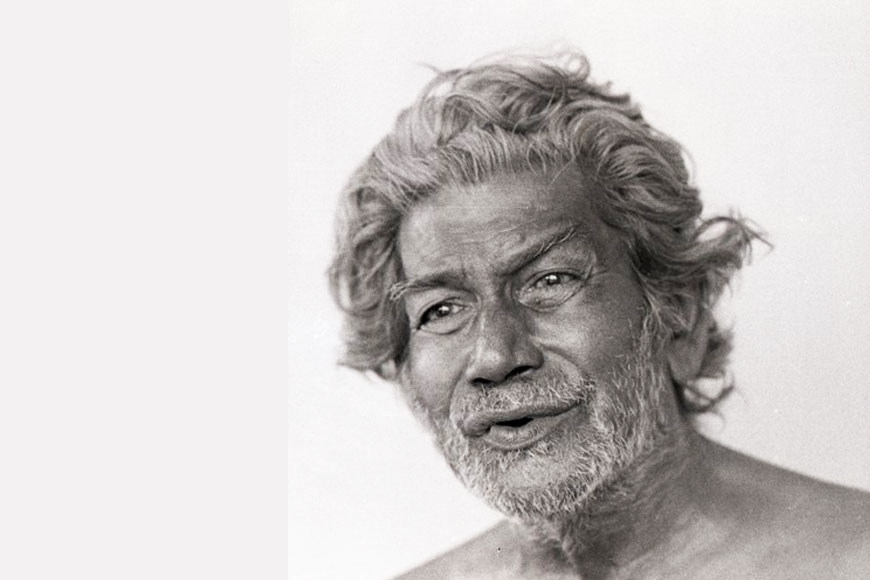 What had Ramkinkar Baij to do with politics and democracy? Well, a lot. He not just roamed through rural Bengal, interacting with the 'sons of the soil,' and then turning their toils into masterpieces of art, but was also an opinionated person, who often wrote small passages on what he thought of democracy, tradition and much more. Here are some fragments of his writings in his own words: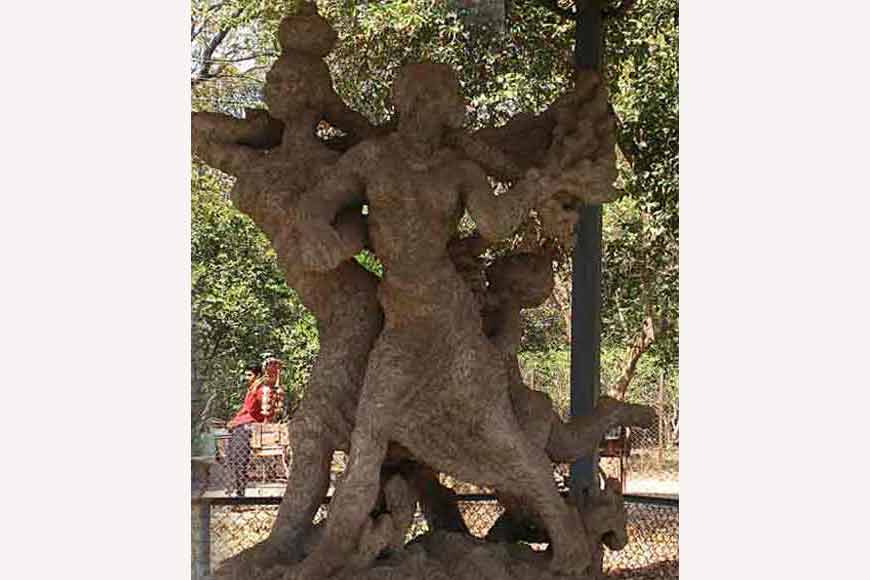 The Spirit that's Democracy
"I have just read the meaning of Democracy in a book by George Bernard Shaw. It is like a screw --- one can go up the spiral and similarly one can climb down in the opposite direction --- whatever the state wishes will happen. The rate of profit is more in climbing up, that's why talks on climbing down, sounds terrible. The opportunists know everything."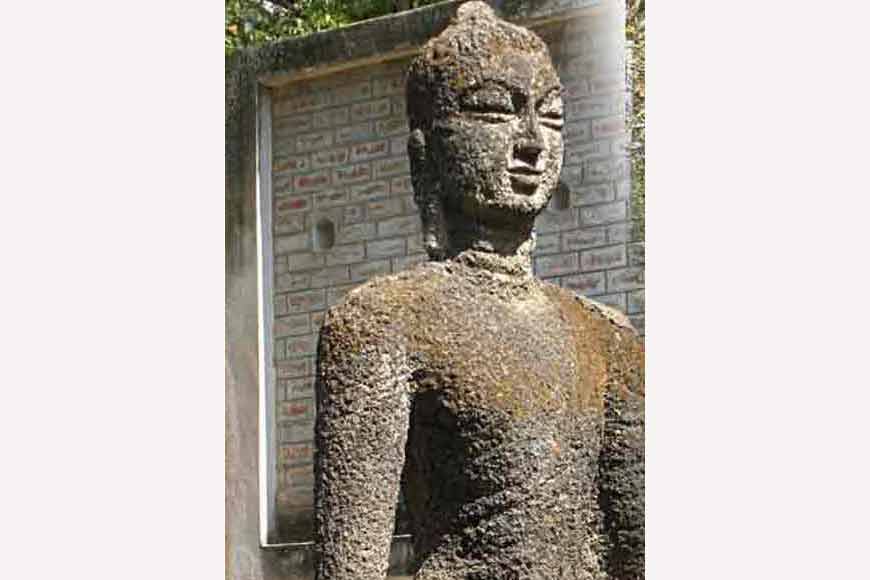 Tradition
"Tradition – whose? For what purpose? Tradition is for human subsistence, for humanness. There are differences in humanness in every era. Which means apart from food, clothes and reproduction, there is another purpose, whose name is creativity. Something that is beyond necessity. There is no profit motive involved in this, only a play of joy of the mind. This doesn't involve doing harm to others. There is only absorption of bliss in the process of worshipping the sun and the moon."

Baij brought about a sense of social commitment to the romanticism of Bengal Art. An artist of the masses, he began as a traditionalist, but soon started experimenting with more Western approaches, including Cubism and abstraction. His protagonists, though, were rooted in India, in Santiniketan's khoai, and drawn from the Santhals, the original inhabitants of the land. Baij's monumental work, The Santhal Family — a mother, father, child and dog with their few possessions, is a reflection of the same.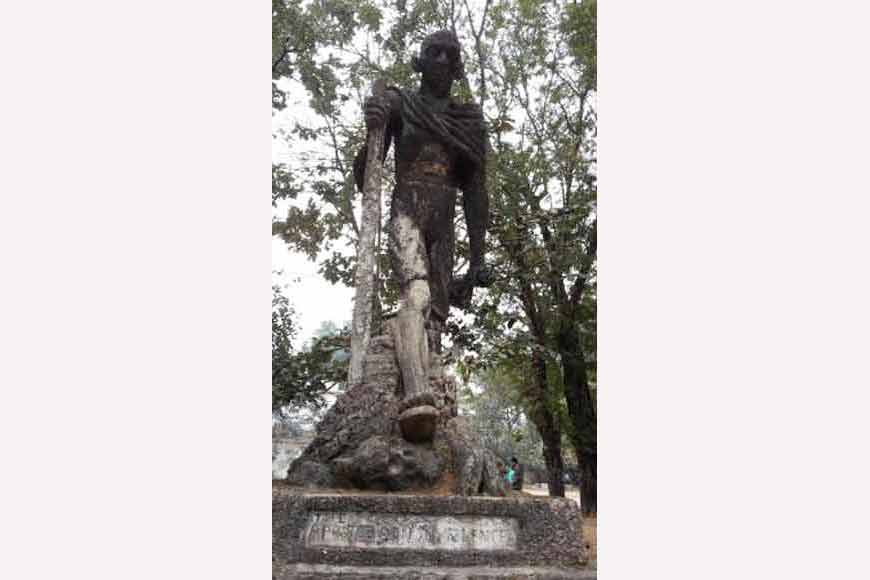 In an incomplete documentary being made by Ritwik Ghatak on Baij, he asks the artist to explain his Buffalo and Fish, a statue of two buffaloes in a pond. Baij had given a funny reply. He said that he had imagined the tail of a buffalo enlarged several times over to capture the movement of a fish in water. At that point, Ghatak had commented, "You are a crazy person, there's no doubt about that." To which, Baij simply smiled.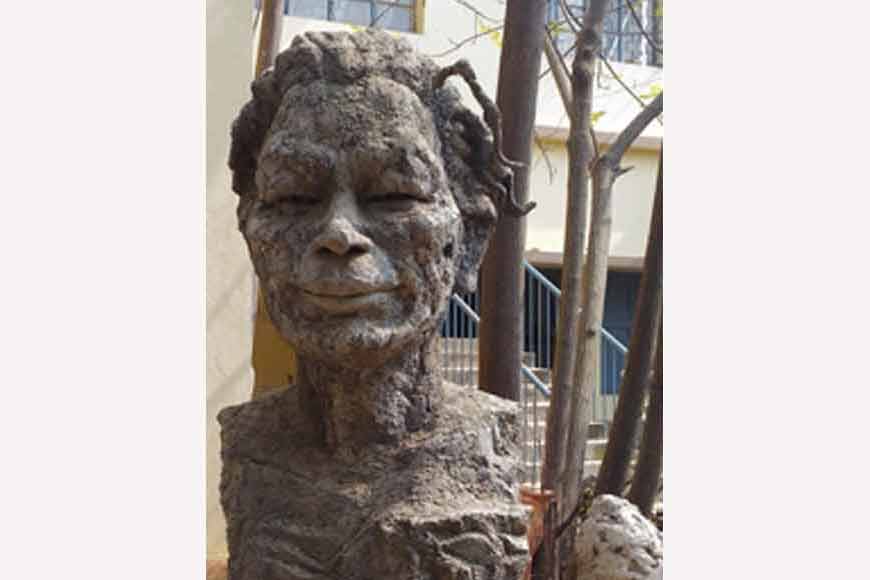 Mostly seen in cotton shirts and sporting a Chinese straw hat, Baij was far from a member of the cultural elite. He was known to be indifferent to fame or money. He often said: "I feel an inevitable impulse and it forces me to create. Does it matter whether the rich and elite class demands my art or not?"