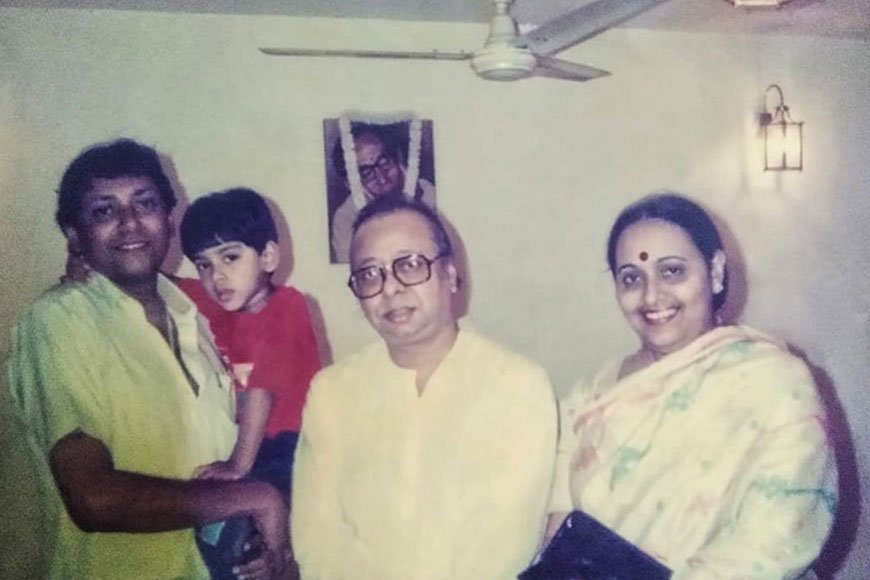 I first fell in love with R.D. Burman's songs and music when I was in school. Little did I know then that a day will come when I shall develop a personal relationship with this stalwart and one of the greatest musicians of India. That I will be loved and given a chance to sing in Bollywood by none other than Pancham da. This was a time when RD Burman was working with Vidhu Vinod Chopra for his movie 1942: A Love Story. This was towards the fag end of Pancham da's career
I had gone to Mumbai for recording of my wife Arundhati Home Chowdhury's Puja Songs. The music arranger was Bablu Chakraborty who worked as an assistant of Pancham da. I knew Bablu as he was our neighbour in North Kolkata's Shyambazar. While in Mumbai, I got to know him better and while recording he also mentioned that he had told Pancham da that Arundhati was in Mumbai. Incidentally both my wife and RD Burman are from Tripura.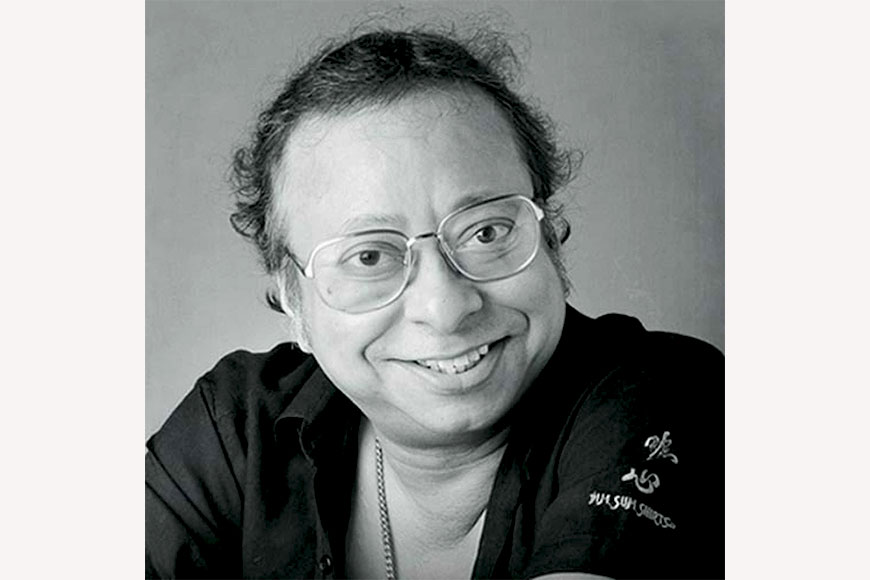 R.D. Burman
Arundhati was one day recording at Mumbai's Madhubani Studio, when Panchamda arrived. Bablu said: 'You people are lucky, he usually never goes anywhere. But when he heard Arundhati will be singing, he decided to come.' He was there for sometime and heard Arundhati and said, 'very good.' While scaling downstairs I told him how we wait the whole year to listen to Panchamda's new compositions.
Some days later, RD Burman's Tabla player Tutunda called me and asked for a cassette of my songs. I did not have a proper cassette but I had one where I had recorded the Hindi songs of Hemanta Mukherjee as the Bengali version. He wanted that cassette. I gave him. In the afternoon when I went to Bablu da's house, he said that Pancham da had come and played my cassette before everyone. I was amazed to know that.
Then one day I went to Pancham da's house with Arundhati and my son. He gave my son a chocolate and we clicked a photograph. Then we returned to Kolkata. And suddenly one day he called: 'I am Pancham da.' Arundhati had taken the call, she did not understand first. So he said: "I am R.D Burman. Is Sivaji at home?' I was in Assam then and he said: 'When he returns ask him to call me. There is a chance for a big work.
Arundhati told me of the episode when I returned. I immediately called Pancham da. This was in 1992. He asked me to travel to Mumbai in a day or two and I went. When I reached his home, he told me of Vidhu Vinod Chopra's film and the character of Shubankar which was being played by Jackie Shroff. He has a song on his lip and the director wanted someone with a voice like Hemanta Mukherjee to sing the song. The team had already heard my song, now they would hear me live. Pancham da asked me to sing in my natural voice. He taught me the song and made me practice in the hotel room itself without a harmonium. Next day I went to Pancham da's house where the team was waiting for me including Tutun da. I was given a mic and I started singing. Everyone was happy. Even famous lyricist Javed Akhtar was present and he said he will write two lines of shayari to start the song with and immediately R.D. Burman set it to tune. Panchamda told me they had approved of the song and after puja when he would return from Bangkok, we shall record the song.

After Lakshmi Puja I travelled to Mumbai to record the song. For me it was a huge blessing to be able to work under Pancham da. Despite being such a great musician, he was very down to earth and always treated me as a younger brother. One day when he heard I have diabetes he scolded and said: 'Why didn't you tell me earlier. You are eating whatever we are serving. You should be attentive of your meals.' Pancham da himself had diabetes and shared with me what he ate and then went on to say: 'There was a time when my house always remained crowded with rows of cars and people. Today there is none.'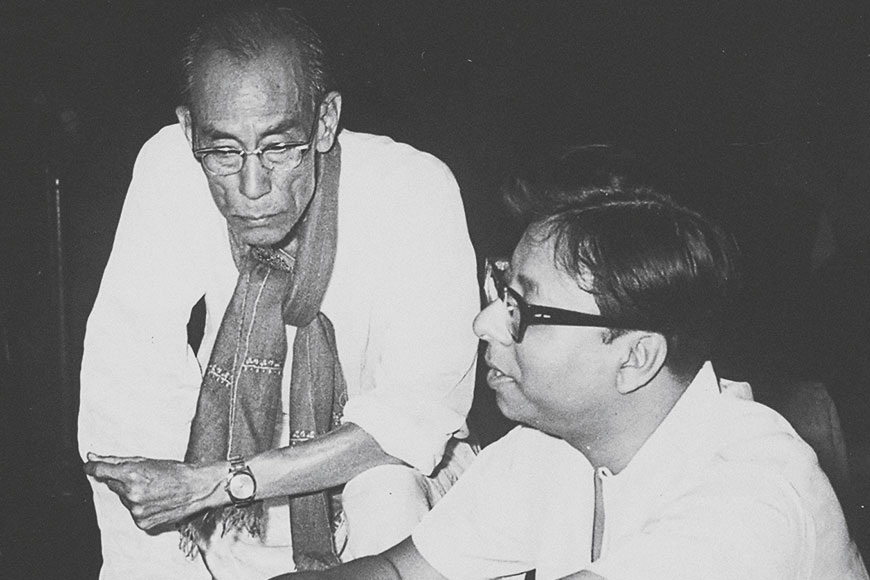 The father-son duo
We listened to several Western songs one day. Pancham da had a very good collection of Western records and often spoke of his father S.D. Burman. My song was recorded at Mumbai's Film Centre Studio. Kavita Krishnamurthy had dubbed a song just before me. At a point I thought I shall keep the name on the cover as Sivaji, after all it was Bollywood and names mattered. However, Pancham da did not allow me to do so. Rather he said I should spell my entire name as an identity. 1942- A Love Story was released in 1994 and after Pancham da's death. He had asked me over Puja to come to his Mumbai home. I couldn't as I was in USA. Some people out there had sent gifts for him. Did not get a chance to hand them to him. He left us before that.