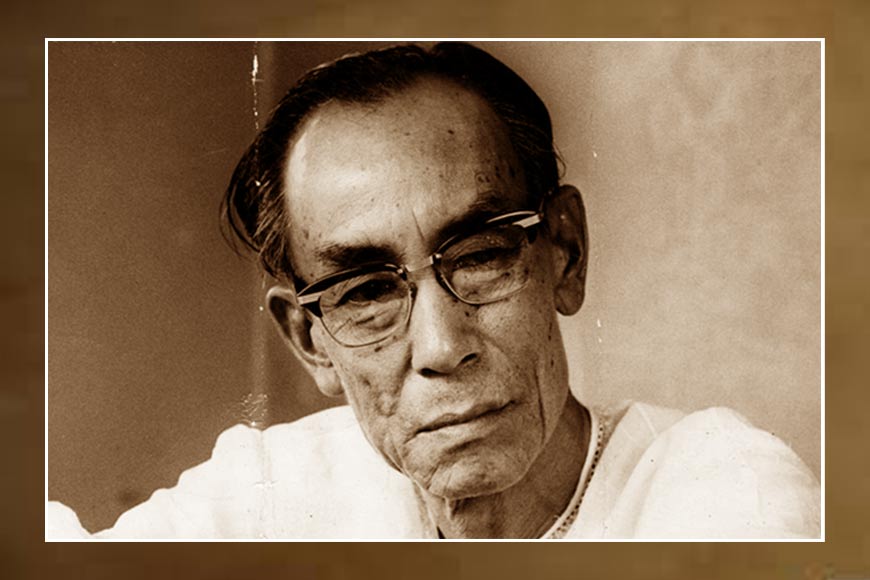 Nasal voice, faulty pronunciation, not fit to be recorded….that's how S.D. Burman, the prince musician from Tripura's famous Bengali clan and one who went on to create musical history in Bollywood, was rejected. The above verdict was passed by none other than HMV after Burman's audition in 1931. HMV was used to rejecting many in those days including K.L. Saigal and Juthika Roy. Again verdicts were reserved at times. Juthika Roy was rejected when Kazi Nazrul Islam was part of the audition committee. But later she was selected by Kamal Dasgupta of HMV.
Burman's audition and rejection could well have been the end of his musical chapter in Calcutta, had not his friend Naren Dev Burman recommended him to Chandi Charan Saha, the founder of Hindusthan Musical Products. On 5th April 1932, S.D. Burman became one of their first recorded artists. The serial number of that recording was 19.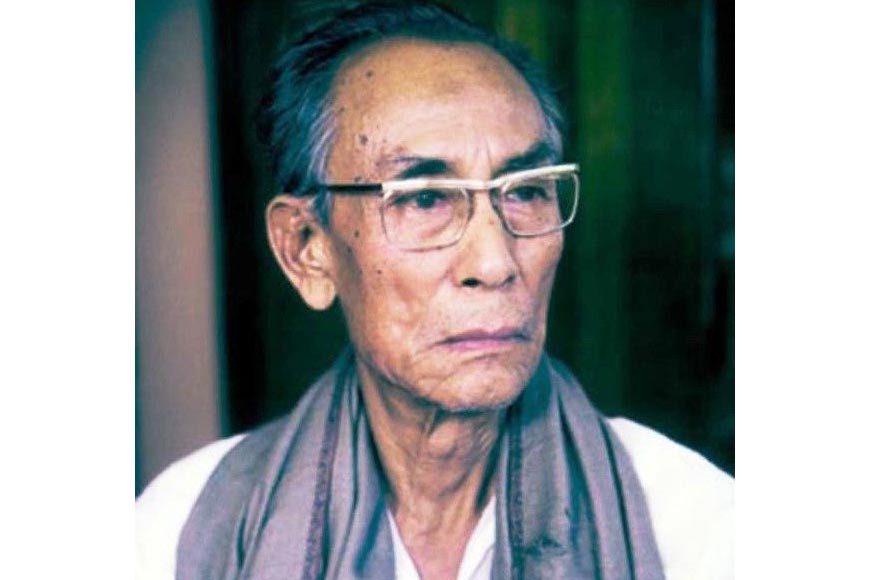 Burman was new to the industry then and quite naturally he had to take the acid test and gave the recording opportunity a go-ahead. He had a wide range of vocal excellence – from classical to folk. The ones he recorded included numbers like Ei pathey aaj esho Priya written by Sailen Roy, which was a short khayal. On the other side of the record was bhatiyali based song Daakle kokil roj bihane. Back in Tripura, the royal family in which Burman was born was not at all happy at their heir's preoccupation with commercial music. He was not just making music, he even refused to return to Tripura and have a life there.
But worse was yet to come. With his father's untimely death, there was no one left to support his dreams. Some say, members of the Tripura royal family stopped sending money to him, forcing him to shift to a one-room apartment in Bhowanipore. However, his secretary Sachin Ganguly mentions that in the late 1940s, the royal family did send him money, which he refused to accept. But Burman's stay in that house was short-lived as the owner of the house, Pannalal Singha heard his morning riyaaz and got irritated. He even said his voice was high pitched and sounded like a crow and hence, cannot live in that house and cause disturbance to others!
Thus SD Burman again was in search of a roof in Calcutta and shifted to an apartment on Palit Street as a tenant of artist Rashomoy Bhattacharya, who used to call him 'Raja babu.' But living in Calcutta was expensive and in lack of financial aid, Burman had to earn a living. So he started giving music tuition and also performed at jalsas. It was also a time when he seriously tried his hand at music-making for films. Birendranath Sircar's studio in New Theatres was said to be the place where new talents were hunted and given opportunities. Burman landed there but realized there were well-known music directors already attached to the place; like RC Boral and Pankaj Kumar Mullick and he had little chance there as an upcoming music director. But he refused to lose the opportunity and hence tried his hands at singing. But even if his singing was accepted, some found his Hindi diction very faulty and he was replaced by none other than Pahari Sanyal, the famous actor in Bengali movies. Sanyal was from Lucknow, a Probashi Bangali and hence his Hindi was impeccable.

But instead of packing his bags and being demoralized at the rejection, Burman refused to give up. Within a year under the recommendation of Hemendra Roy, he composed nine songs for well-known playwright Sachindranath Sengupta. In his memoirs, Roy writes about Burman's dedication and his distinct singing style.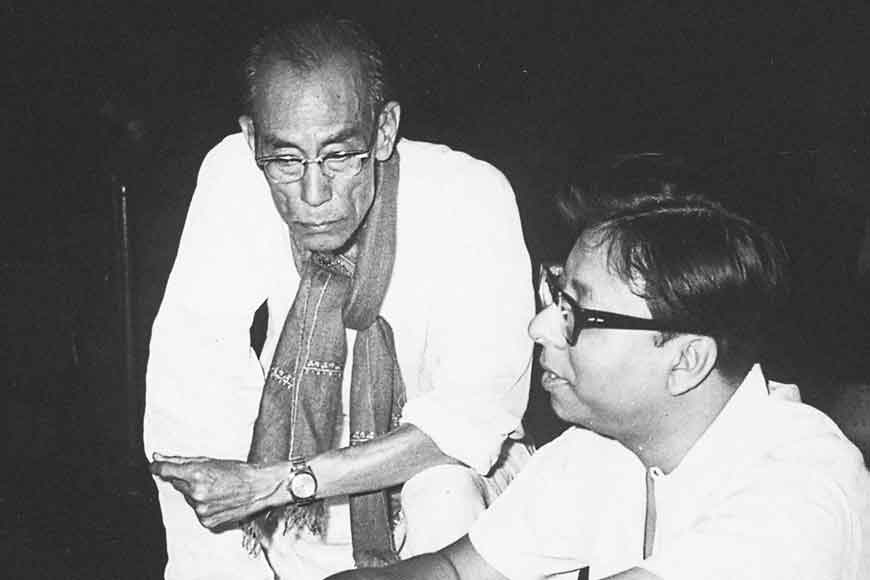 "I loved the play of melody in his voice and he loved my words. This created a special bonding and we started visiting each other even without any prior invitation. As a composer, he is no less. He can enunciate the lyrics through his tunes. I was amazed by the tunes he composed for my songs, Bulbuli ke tariye dili, Phool baganer notun mali, and Aaj ke amar ektaratee ki je naam bajiye choli. His song O kalo megh bolte paaro, not only earned him bouquets from the audience but also endeared him to music aficionados. He has mastered the art of composing for modern Kabyageetis or songs that had both poetry and music.
Roy also helped to publicise his friend's songs. The celebrated novelist, poet, educator, and filmmaker Premendra Mitra mentioned in Introduction to Hemendra Kumar Roy Rachanaboli:
"Poet Jatin Bagchi had a house on Hindustan Road. We would assemble there in the evening. On one such evening, around 9 pm, there was a knock on the window which was at the end of the house. It was Hemendra Kumar Roy accompanied by a young man. Hemendra announced that the young lad would sing a few songs written by him. We thought it was rather late for such a performance. But the singing mesmerised us. The lyrics, the singing, the voice --- all of such high quality. The young lad, then unknown to all of us, was Sachin Dev Burman."
Source:
Incomparable Sachin Dev Burman
Tomar Geeti Jagalo Smriti
Publication by Tripura govt on centenary celebrations of SD Burman
S.D. Burman: The Prince Musician by Anirudha Bhattacharjee and Balaji Vittal