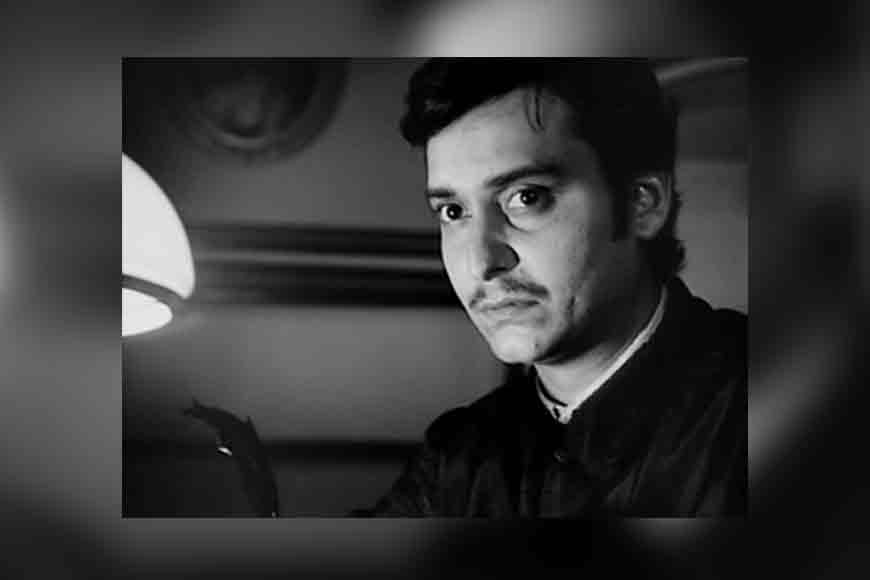 I did not meet Soumitro Chatterjee on stage. My first tryst with the actor was as Feluda in Sonar Kella, and despite being a die-hard Uttam Kumar fan, I could not but fall in love with the slim and tall young Feluda, whose sharp eyes belittled even his acting prowess. I often wondered why legendary director Satyajit Ray took this actor in almost all of his films and made him play a variety of roles. But as I grew up and kept watching his movies, I realised what a treasure trove of versatile talent he is! Be it the agile detective Feluda, or the rebellious teacher of Hirak Rajar Deshe, or even the egoist husband of Saat Paake Bandha, Soumitro Chatterjee could easily blend with the roles, without having a star presence onscreen.
In an interview Chatterjee had revealed that he was rejected initially for the role of Apu by Ray. "I was doing theatre at that point and had no celluloid dreams. In fact, I had reservations about Indian cinema. To us, theatre was high art while cinema was for mass consumption. Young people in theatre often suffer from this misconception and I was no different. But when I watched Pather Panchali, it totally blew my mind. I never imagined that cinema could rise to that level and was convinced that this was how the future of acting and movies would be."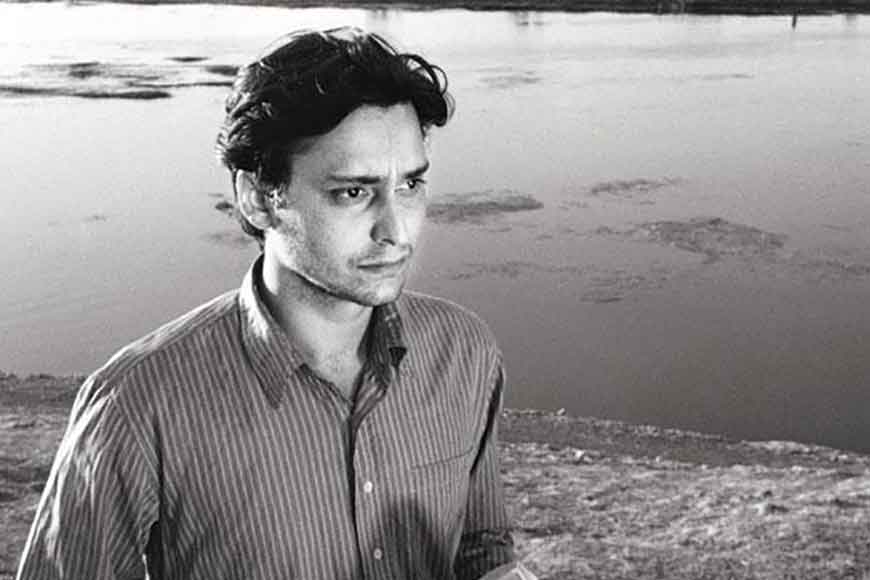 Soumitra in Apur sangsar
And Chatterjee blew our hearts when he put to perfection each role in Ray's movies. I was specially moved by his portrayal of an autistic man in Shakha Proshaka, where his dialogues were limited, yet he could portray every bit of the travails and tribulations just through his eyes and actions. Or even the epic kiss and the lust in his eyes as he looks at Bimala in Tagore's Ghare Baire. Despite being a winner of Dadasaheb Phalke, a holder of the Chevalier de la Légion d'Honneur (the highest civilian award in France), Soumitro Chatterjee never was recognised by the country. But why? Was it because he was shy of Mumbai's film industry or even the stage? Or was he too humble to market his talents in a world where one needs to sell himself or herself. Well, yes, he is an extremely humble Bangali bhadrolok in real life too.Being a neighbour of his daughter once upon a time, I distinctly remember him walking down to meet his grandson almost every day. And that arched smile he gave to all of us who casually strolled in the alleys of New Alipore. No flashy appearance, no wish to prove his stardom!
The glitz and glamour of the cine-world probably always eluded Chatterjee because he rose from the arch-lights of a stage. He always considered Shishir Kumar Bhaduri, the doyen of Bengali theatre as his role model. He just wanted to follow in Bhaduri's footsteps. But on the advice of a friend who was a crew member of Ray's team, Chatterjee decided to audition for the role of Apu in Pather Panchali sequel, Aparajito. But Satyajit Ray told him he didn't fit in the role of college-going Apu. He needed someone much younger. Aparajito went to the 1957 Venice Film Festival and received the Golden Lion Award, the Cinema Nuovo Award and the Critics Award. At the press conference, Ray announced its sequel Apur Sansar, where he went on to cast Soumitro Chatterjee.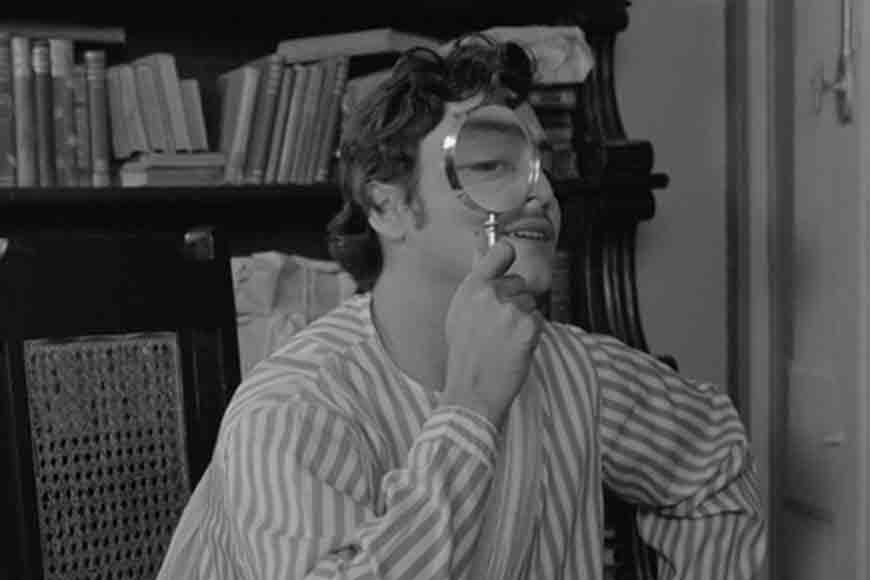 Soumitra in Charulata
But why did Chatterjee keep away from the Hindi film industry? He himself had once explained that in those days, actors would venture into Hindi movies for money and fame. But he already was working with Ray and had international fame. Indeed Chatterjee has always been the toast of the international festival circuit. His nuances of complicated characters positioned him as an actor, rather than a hero.But he never left his first love, theatre and kept reinventing himself on stage. This is why, even at the peak of his film career, Chatterjee made regular stage appearances.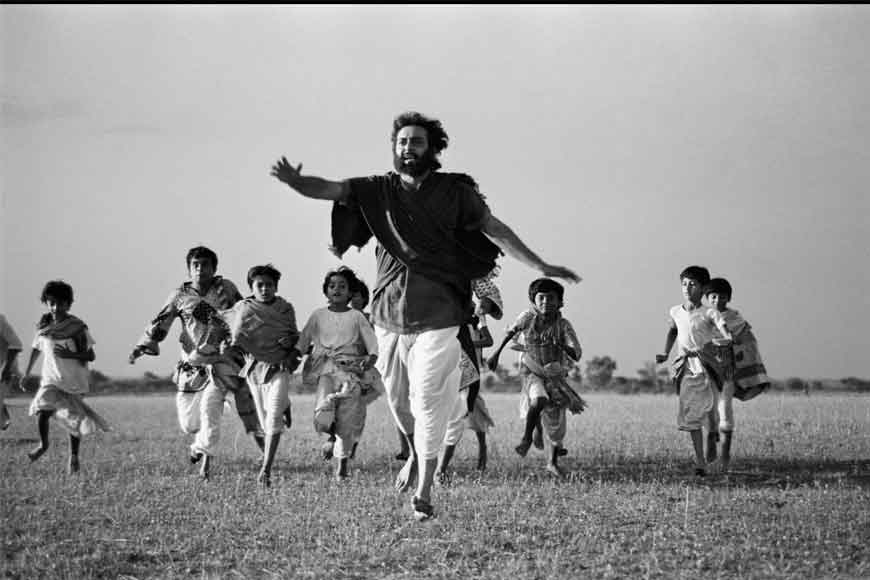 Soumitra in Hirakrajar Deshe
Who can ever forget the psychological depth and turbulent conflicts of a human mind through his acting in Homa Pakhi, the play that set him apart. We wish Soumitro Chatterjee many more years, on his birthday, so that we get a chance to see many more wonders from his kitty.