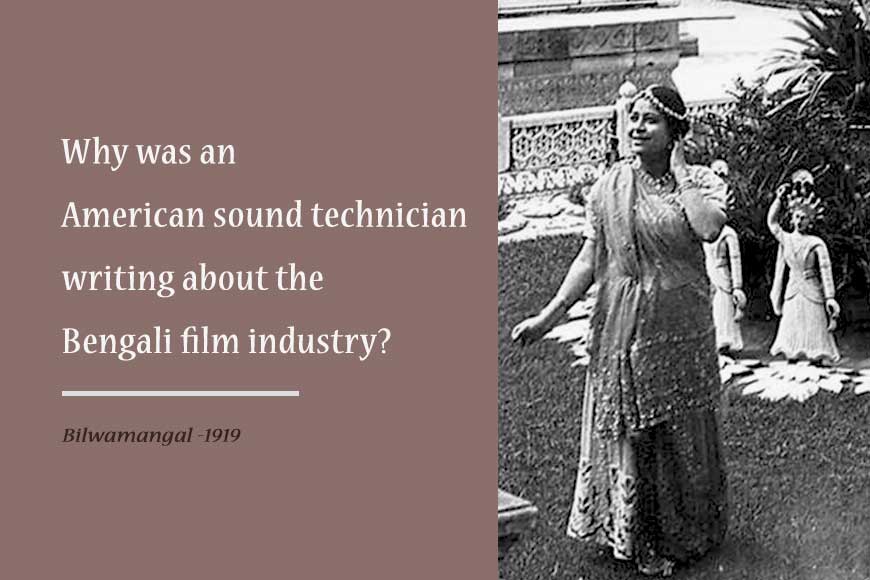 Wilford E. (Bill) Deming. A name that ought to be familiar to every Bengali cinephile, but probably isn't. The son of a Los Angeles real estate tycoon, Deming remains an inextricable part of the history of Indian cinema in general, and Bengali cinema in particular. Because it was he who, writing for the 'American Cinematographer' magazine in 1932, first used the term 'Tollywood'. This turned out to be an inspiration for 'Bollywood' and many other subsequent 'woods' in India, too.
Before we explain how this came about, a short digression is in order. Deming, who died in San Diego in 1990 at the age of 85, was more than just a rich man's son. During his long working career, he was in turn a commercial pilot, a sound technician for Fox Studios, a naval officer who retired as a lieutenant commander, and an aide to the mayor of Los Angeles.
His India connection was established in 1930, when Fox Studios sent him here as part of an exercise to explore foreign markets for Hollywood films. During his sojourn, which lasted until 1936, he helped produce some of India's earliest talkies, and was part of a total of nine films before returning to the USA.
Wilford E. (Bill) Deming, a onetime stunt flier who entered films as a sound technician for Fox Studios before it became a part of 20th Century Fox and in 1930

was sent by Fox to India, where he helped produce the first talking pictures in that country. Deming, who was born in Los Angeles and served as an administrative aide to Los Angeles Mayor Sam Yorty, went to India to make pictures for domestic consumption in one of Hollywood's first efforts to explore the foreign film market.
Now back to Tollywood. Why was an American sound technician writing about the Bengali film industry in 1932 in a renowned international magazine? Part of the answer is that Calcutta as it was then, was the hub of professional theatre in the country, and its theatre houses were among India's finest. These, therefore, became readymade venues for the screening of whatever films were available at the time. In fact, the celebrated Star Theatre was screening the Lumiere films as early as 1896, and up until the late 1920s and early 1930s, Calcutta became the beating heart of India's film industry too.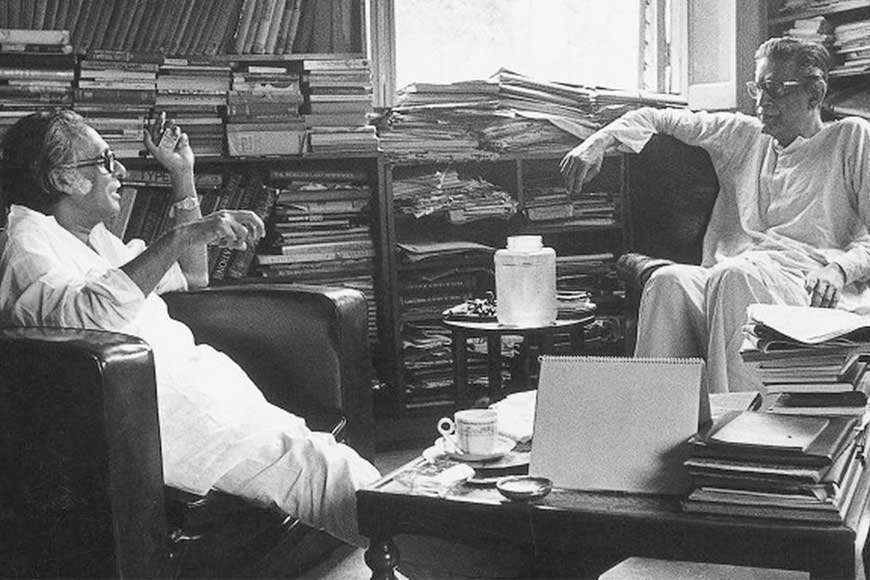 This in turn inspired several 'Calcuttans' to try their hand at filmmaking, and given the cosmopolitan nature of the population, the nascent 'film industry' drew local Bengalis such as Hiralal Sen and 'outsiders' such as Parsi tycoon Jamshed Madan in equal measure. Again in turn, this drew the attention of the cognoscenti both at home and abroad, which is probably how Deming came to be writing about 'Tollywood', which he would have seen as a viable market for cinema in general.

Since most of the film studios were based in Tollygunge, and 'Tolly' rhymes with 'Holly', Deming took the opportunity to create what is called a 'portmanteau' word, a sort of linguistic mix. Other examples would be words such as 'smog' (smoke + fog) or 'motel' (motor + hotel).
For those against such 'artificial' words, just be thankful Deming didn't opt for 'Hollygunge', which does get a mention in his article. I think we can all agree that such a linguistic marriage would have been disastrous!
So Tollywood it was, and the name coined by an American sound recordist stuck. In later years, 'Tollywood' was used as a nickname for the Bengali film industry by the hugely popular 'Junior Statesman' magazine, thereby inspiring other Indian film industries to adopt similar-sounding monikers. As Bombay gradually overtook Calcutta in the filmmaking race, 'Bollywood' came into being, and others took off from there.
However, Tollywood continued to pioneer several aspects of filmmaking well into the latter half of the 20th century, not least owing to such luminaries as Debaki Bose (whose 1932 film 'Chandidas' is remembered for its breakthrough sound recording techniques), Satyajit Ray, his cinematographer Subrata Mitra (whose 'bounce lighting' technology came to be adopted by his peers around the world), and Mrinal Sen.
Incidentally, Mrinal Sen is also credited with the discovery of three reels of one of the few survivors of Bengal's silent film era, 'Jamai Babu' (1931). While filming in a village near Kolkata for the National Award-winning Akaler Sandhane in 1980, Sen discovered the reels in a ramshackle zamindar's house, in which the cast and crew were staying. Talk about cosmic connections!