WOW! Calcutta was world's 2nd city to enact anti-air pollution legislation in 1863!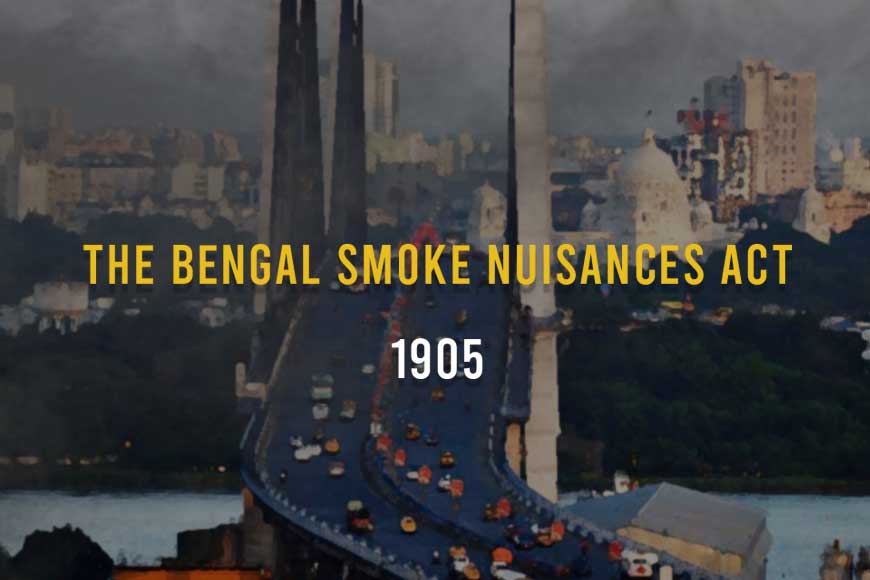 As the dust and smoke alarm is almost choking Kolkata this winter, residents of this city will probably be surprised to note that Calcutta was the first Indian city and the second of the world, to enact anti-air pollution legislation.
In 19th century under British ruled India, Calcutta, today's Kolkata was the capital and the British were keen to develop this city in their own way, bringing the first signs of industrialization as well as railways. The first railway line was laid between Kolkata and Ranigunj coalfields in 1855. Steam engines that ran on coal came up and several jute mills and other industries were built along the river Hooghly.
Kolkata during those years used fuels like wood, cowdung and vegetable oil. With industries coming up fast, the city was not prepared to deal with the spewing black chimney smoke. By 1870, Calcutta was choking on its own emissions and there would be a constant smog on the city's horizon. The city's elite British and Bengali aristocrats started putting pressure on the government to tackle this 'smoke nuisance. And thus was born a new law, The Calcutta and Howrah Smoke-Nuisances Act of 1863. It was on similar lines to the one enacted in London 10 years earlier and demanded that 'the best practicable means' be used to lower emissions.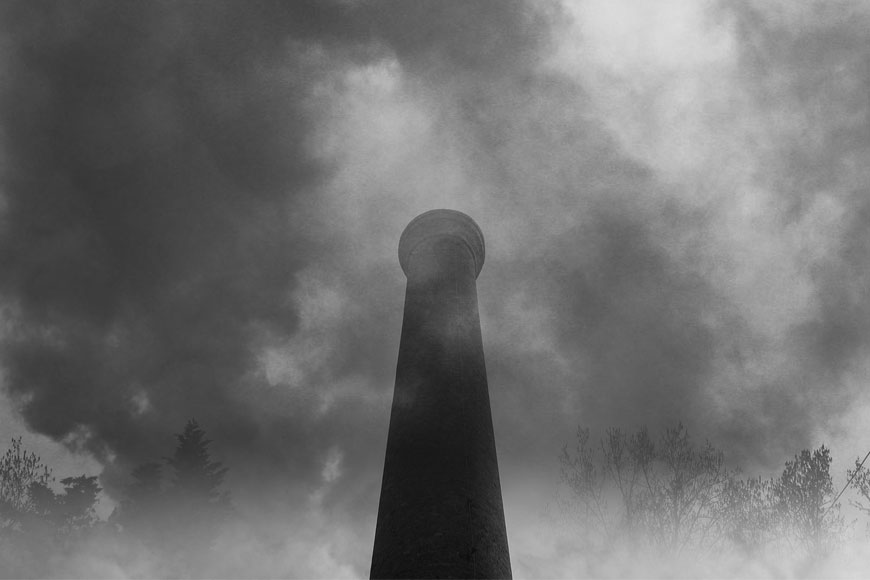 In the winter of 1878-79, Kolkata faced a terrible smog, similar to Delhi today. The British appointed a special inspector to supervise factory boilers, check smoke emissions from chimneys and issuing warnings or prosecute mill managers for violating the law.
In 1899 Lord Curzon took the problem of Kolkata's air pollution very seriously. In his speech to the Bengal Chamber of Commerce, on 12th February 1903, he said the smoke nuisance in the city was so bad that it 'sometimes almost makes one forget that this is an Asiatic capital, which besmirches the midday sky with its vulgar tar brush and turns our sunsets into a murky gloom. I am reluctant to see Calcutta, which has risen like a flame, perish in soot and smoke; and I may inform you that we have an expert from England, even now on the seas, coming out here to advise us as to how we may combat this insidious and growing danger.' And thus was born The Bengal Smoke Nuisances Act of 1905.