All communities come together at New Alipore Pujo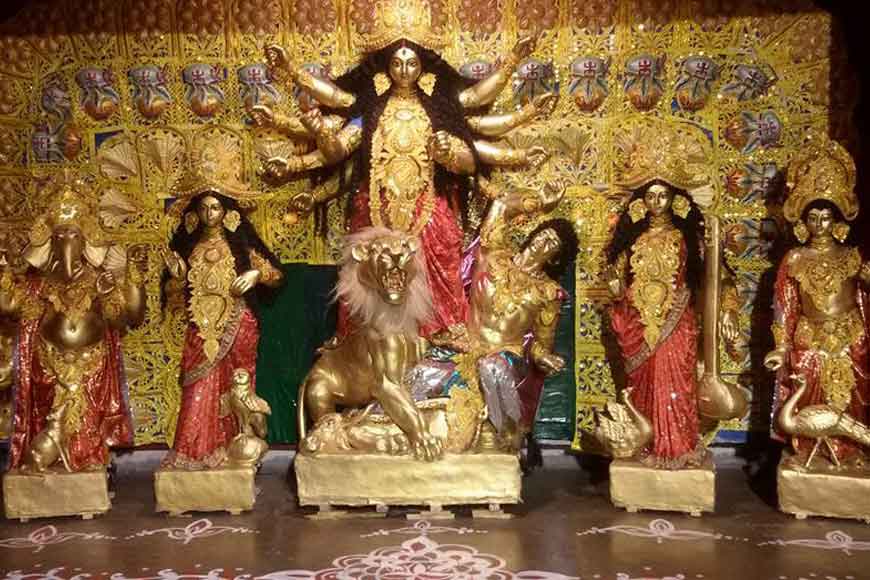 Ours is a small club in New Alipore, but this quintessentially Bengali para tucked amidst the high-rises, primarily inhabited by non-Bengalis, wakes up with a gusto every year with the arrival of puja. New Alipore Young Men's Association is 58 years old. Our pujo prostutibegins on the auspicious day of Rath Yatra, when we visit Kumartuli for finalising the idol.
Since this pujo is run by professionals, from doctors to lawyers to businessmen, the typical evening adda to decide on the idols and preparation, is next to impossible. We generally contact each other over the phone and decide on the do's and don'ts and the planning is done over the weekends including a few meetings with club members.
But that doesn't deter us from stealing out some hours from our hectic schedules to zero in on the dance and drama rehearsals that are an integral part of our Durga Puja celebrations. The kind of enthusiasm it generates from the elder league to the kids is unimaginable. Rehearsals are real time fun when many of us who hardly get to see each other during rest of the year, get a chance to interact within a cultural sphere. It also exposes children to our rich cultural heritage.
Our idols keep changing. If one year we use the traditional idol, then next year we try to experiment with it. As our pujo is quite old, over the years we have specifiedour members for specific jobs and they do it as a routine and are so enthusiastic that we need no meetings to finalise anything. They know perfectly well what is to be done when. Our priest, dhaakis, cook and helping hands are all fixed, and they come over year after year on their own by Panchami.
The best part of our pujo is participation of people from all communities. Our area is primarily dominated by Marwaris, Panjabis and Sindhis. They all come together with us to celebrate. From sponsoring of sweets by Balaram Mullick to Jai Mata Di bhajans and distribution of bhog, you will find them actively participating.
Every evening is packed with programs like bangla natok, children's drama, band music, bangla and Hindi musical program,dance program based on different themes, folk dances of India etc. This year we have a dance program on 9 Rasas like saundarya ras, veer ras, hasya ras.We are also doing a special program on Tagore, namedPujoy Rabindra Nath. It's always good to see when Durga Puja turns to a para festival, instead of being limited to just a community.