Apathy faced by Bishnupur gharana's musicians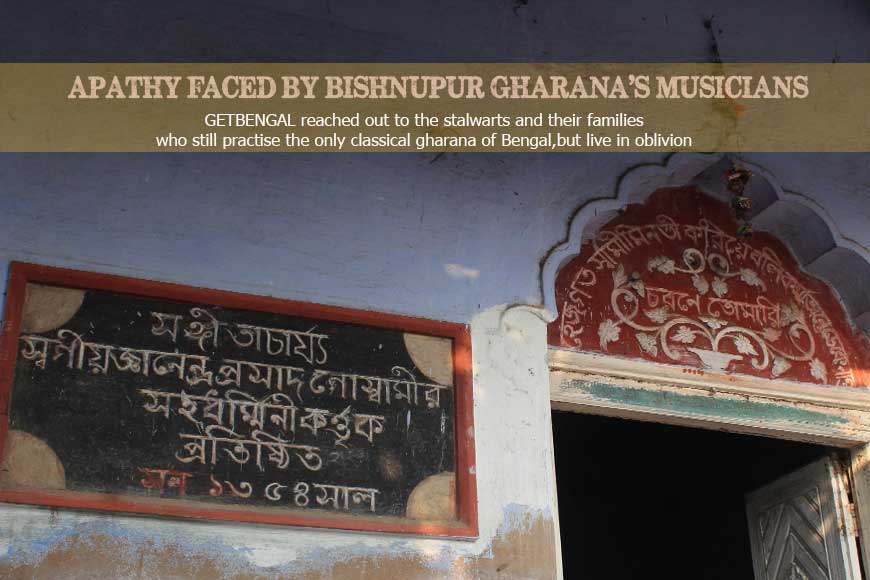 DEBDUTTA GUPTA & PARTHA DASGUPTA
Bengal hardly remembers the stalwarts of Bishnupur Gharana, the only classical gharana of Bengal. They live in complete oblivion today. So much so, that we even do not know where their present families live and if at all they have carried forward the legacy of their forefathers just like many families of North Indian gharanas have. We however successfully traced the home of Gyanendraprasad Goswami of Gosai para. Gyan Gosai, as he is popularly known as, had been a stalwart of Bishnupur Gharana. We met his grandson Jaidev Goswami. He looked sad as he discussed, how most people and even the music world has forgotten his grandfather. Even in Bishnupur, he is hardly talked about, despite his immense contribution to the gharana. Next, we went to Ustadpara, where musicians Surendranath Bandopadhyay and Gopeshwar Bandopadhyay lived.
Gopeshwar babu's house is almost in ruins. Beside it lies the famous Kali temple that once was a part of the household of another musician, Ramprasanna Bandopadhyay. While, the plaque Surendra Bhavan on Surendranath's house is still visible through the overgrown banyan roots, probably the only reminder of his presence in Bishnupur. It was this house, where Surendranath stayed till his death and so did his daughter Vindhyabashini Devi. Just like he never got his due respect, during his lifetime, his house is also in shambles and no onecares to maintain it. We also learnt that Gopeshwar babu's daughter Swapna Bandopadhyay, who teaches in Ramsharan Music College is going through a financial crisis. Her salary is poor and she or her father never got any financial support from the government.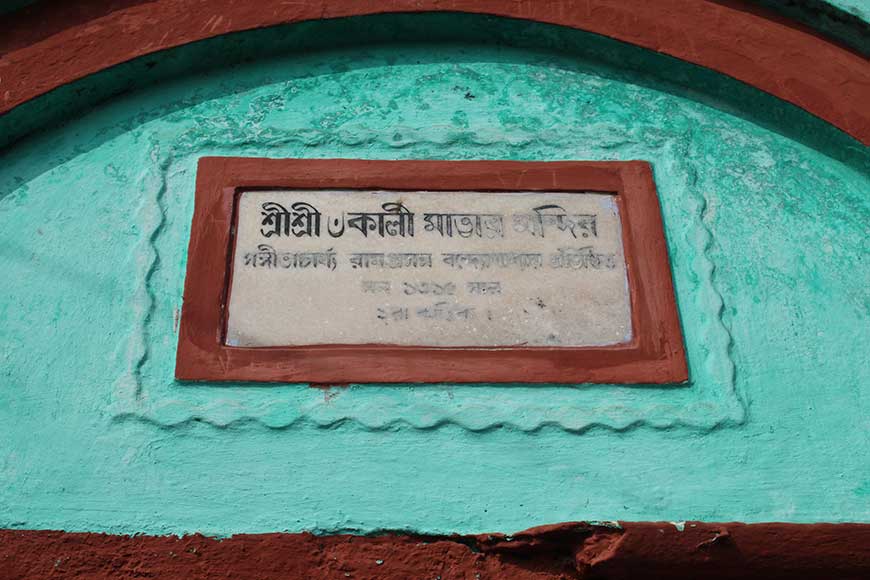 We were keen to find out the house where musician Ramshankar Bhattacharya lived. After all he was the founder of Bishnupur gharana. Finally, we tracked it to Malleshwar para, where we met Indranath Bhattacharya, who showed us precious scriptures written by Ramshankar. He had also started a Sangeet Sammelan in Bishnupur, that happened to be the oldest music meet of Eastern India. Thankfully, that Sammelan is still held. Ramshankar was both a musician and a philosopher. Hence, he could bring forth a difficult blend of Shakta and Vaishnava faiths that transcended into his music form. This gave birth to Bishnupur Gharana that embraced both philosophies and contributed to its unique form. Ramshankar also built a Durga Dalan in his house, a part of which still exists.
Indranath told us on his death bed, he had asked his students to bring him to this Durga Dalan, where they performed the songs of Bishnupur Gharana. After all that was his last wish, to listen to the tunes of songs he created.