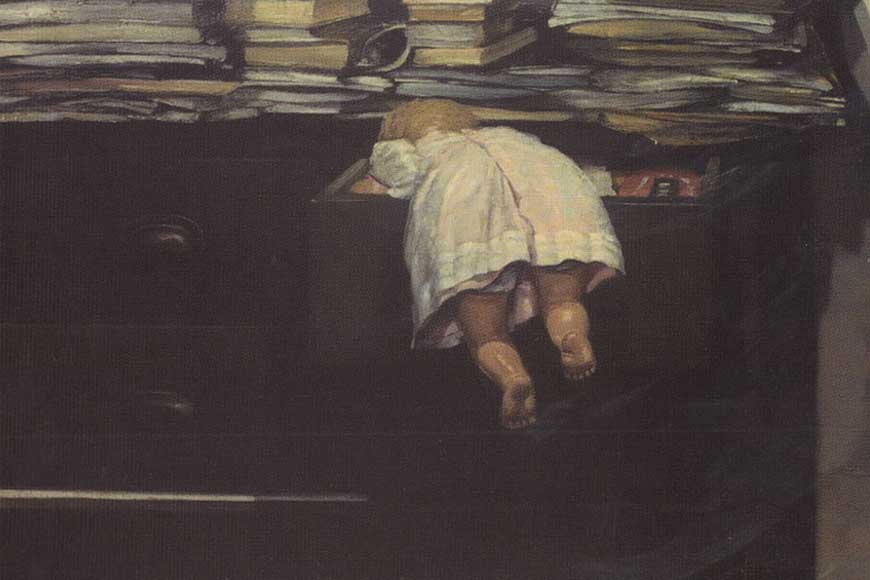 This was Calcutta of the 1970s. Graffiti proclaiming slogans like "Chinese Chairman is Our Chairman" covered city walls. In College Street, stood Basanta Cabin, a restaurant frequented by college and university students, young professors, thinkers, authors and painters. If they asked for two cups of tea and an empty cup, they would instruct the bearer, "Two cups of tea and a Siddhartha." Revolutionary ideas were spreading like wild fire. Leaders like Charu Mazumdar and Kanu Sanyal called meetings under the Ochterlony Monument (Shaheed Minar) and propagated ideas of the new movement. Calcuttans soon realized this revolution would turn violent.
A news published in Ananda Bazar Patrika started how a Kumortuli artisan's handsshook while painting a Durgaidol because of a nearby bomb blast. This was a time when the 'Little Red Book' (an icon of China and communism) was tucked under every aspiring revolutionary youth's pillows. Many tried hard to set contact with Radio Peking from the hidden confines of their closed doors. Around this time a doll appeared in the paintings of modern artist Bikash Bhattacharjee.
The doll was depicted moving around dark, dingy lanes of north Calcutta at dusk, looking for something. Sometimes it would get friends and associates and read slogans written on wallsin blood-red colour, declaring the intention of the revolutionaries: to capture Writers Building, the administrative headquarters of the state government. Sometimes the doll resembled Jesus Christ, its hands outstretched, gradually sinking in the quicksand as the blood-red sun sets and darkness descends.
Use of dolls as a motif is rare in Bengal art forms. When an artist wants to express himself through a new language of art, he usually turns to the rich treasure-trove of ancient texts such as Puranas and other epics. He observes contemporary times and seeks inspiration from visuals around him. This is exactly what artist Bikash Bhattacharjee did.One day his neighbor, a little girl came to him with her rag doll. She wanted him to mend and paint it for her. The artist promised to help and started looking at the rag doll from different perspectives when he had this brilliant vision.Like the doll, humans are mere puppets in the hands of destiny. That very day, Bhattacharjee found his new idiom. Through the doll, he witnessed the Naxal movement rocking Bengal. The doll seemed to convey the predicament of Bengalis sucked in by an unknown political concept. Sometimes it represented a Bengali mother looking for her dead son's corpse on the streets of Calcutta in the dead of night.
At times, the doll is seen peering in a chest of drawers, searching for a hidden pistol next to the Little Red Book. Thus, the artist used the doll motif to represent vignettes of Bengali life during turbulent Seventies and created the Doll series, as a silent witness to the carnage.
Source: Close to Events by Manasij Majumdar; Niyogi Books
Original Article written by Debdutta Gupta
on
www.bongodroshon.com
Translated by