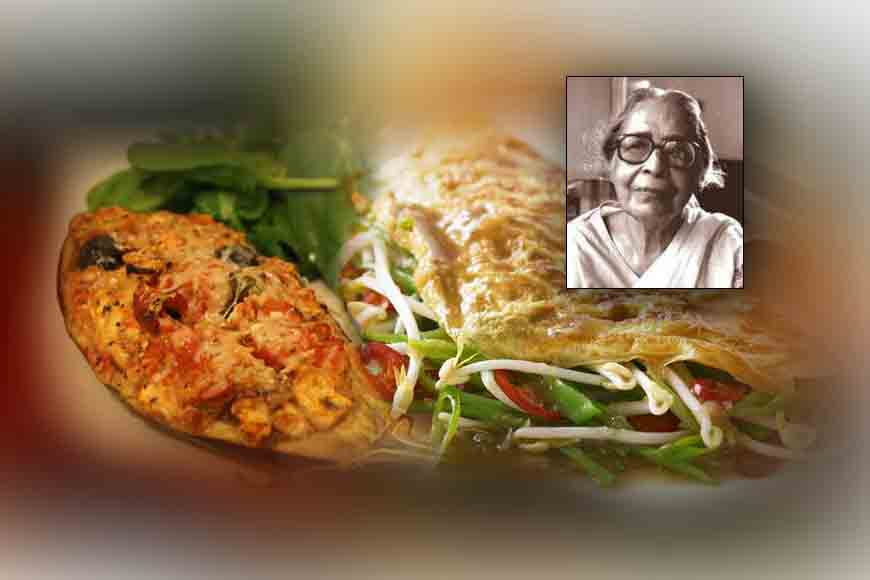 Have you heard of a strangely named dish called Begun-puri? You must have heard of Begun pora, that many Bengali households cook as an alternate to the North Indian begun bharta. Well, this is not just a strange dish as suggested by renowned author Leela Majumdar in his book, but also tastes heavenly and a must for all meat lovers.
Recipe of Begun puri (aubergines with mutton keema)
Ingredients
3 medium-sized aubergines
250 gm keema
2 onions, 1 teaspoon of ginger
2 ripe tomatoes, parsley
Breadcrumbs, salt to taste and 3 tablespoons groundnut oil.
• Cut the aubergines lengthwise and scoop out the flesh in the middle, keeping a ½ inch radius. Keep it immersed in water, skin up to avoid discolouration.
• In a pan, heat a tablespoon of oil, saute the diced onion, ginger paste, tomatoes.
• Add the keema. Mix the scooped-out flesh of the aubergines.
• Cook till the oil separates, but don't make it too dry. You can add raisins and peas if you want.
• Now, remove the aubergines from water and pat them dry.
• Grease a flat tray and lay the aubergines on them, add the stuffing and then sprinkle breadcrumbs on top. Bake it for 20 minutes.
• You can also fry the stuffed aubergines in an egg-and-flour batter.
Author Leela Majumdar also shared the recipe for Chinese Omlette. Not just easy to make, it will also serve the purpose of being a super yummy dish for your children.
Ingredients:
5 eggs
Some noodles or sewai, broken into large pieces.
2 tablespoons of boiled shrimps.
2 tablespoons shredded ham.
2 tablespoons each of diced onions, peas, cauliflower florets.
5 mushrooms finely sliced.
Salt and pepper to taste
5 tablespoons of groundnut oil.
Method:
• Put the Chinese noodles in hot water to make them soft. Drain and keep aside. Parboil the veggies and keep aside.
• Separate the yolks and egg whites and then beat them separately before mixing them together. Add salt.
• On a low flame, fry the noodles first in a frying pan. When one side is done, turn it and add the diced onions and the other ingredients. When they are lightly sauteed, add the egg batter so that it covers everything. When the bottom is cooked, fold it gently. When it changes colour, it's ready to be served.